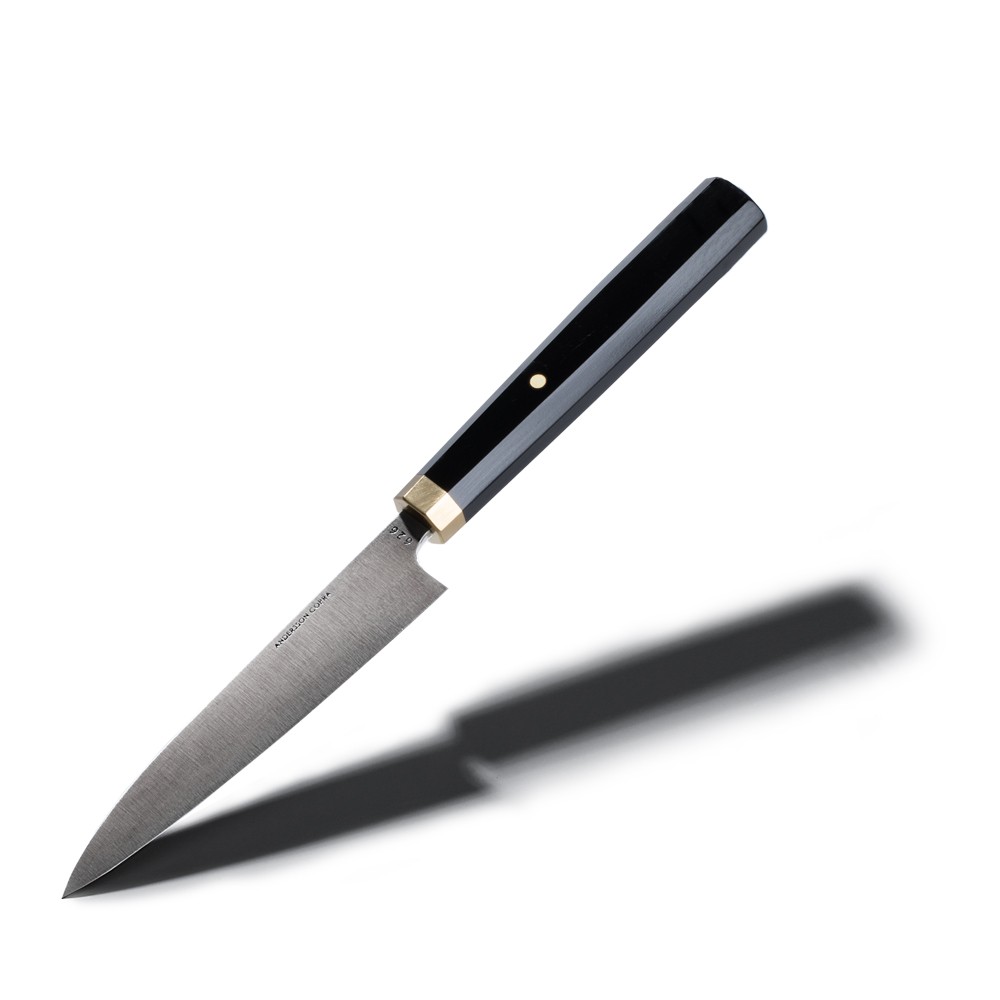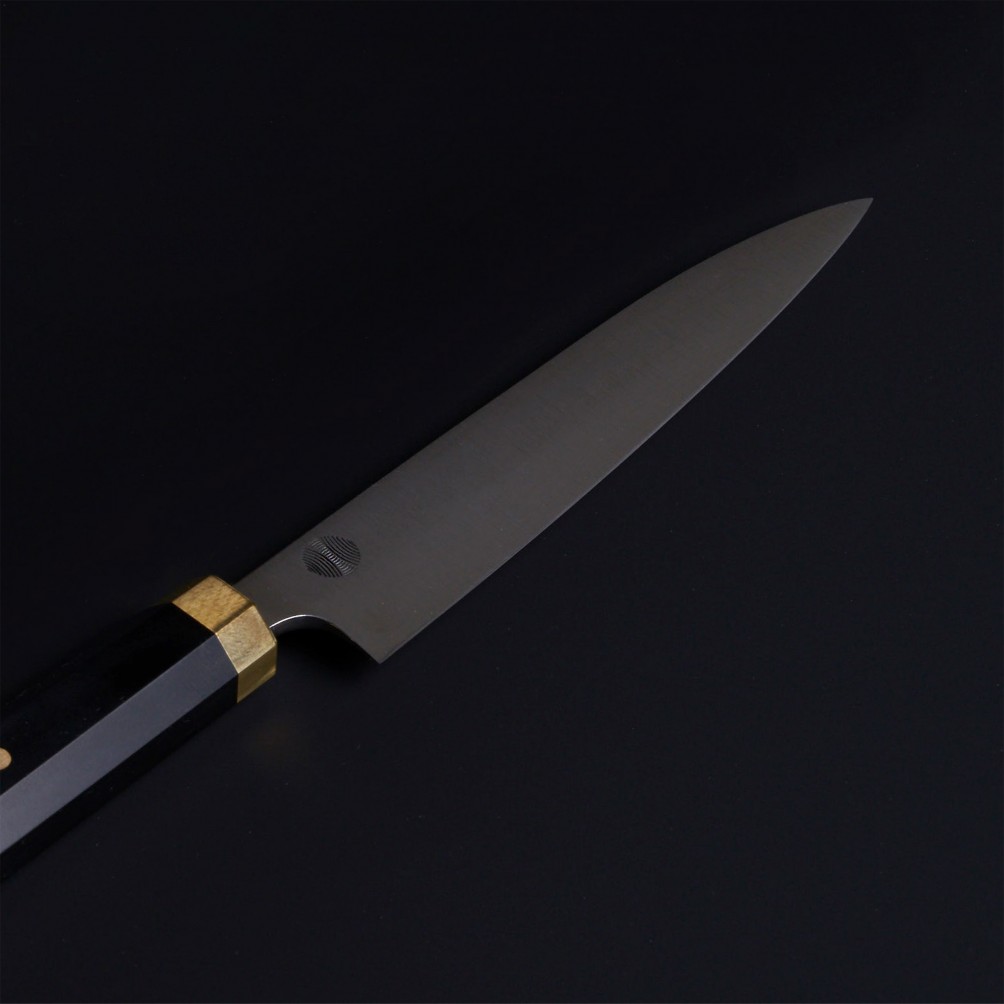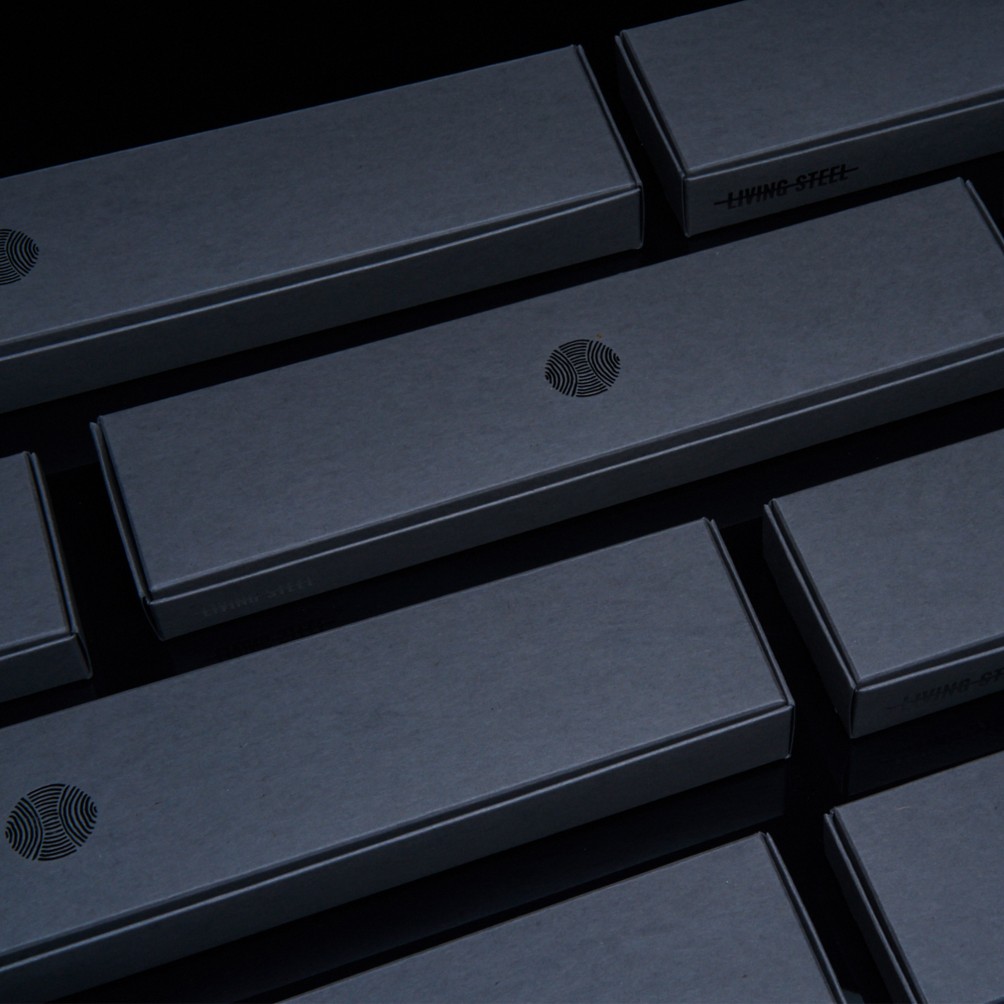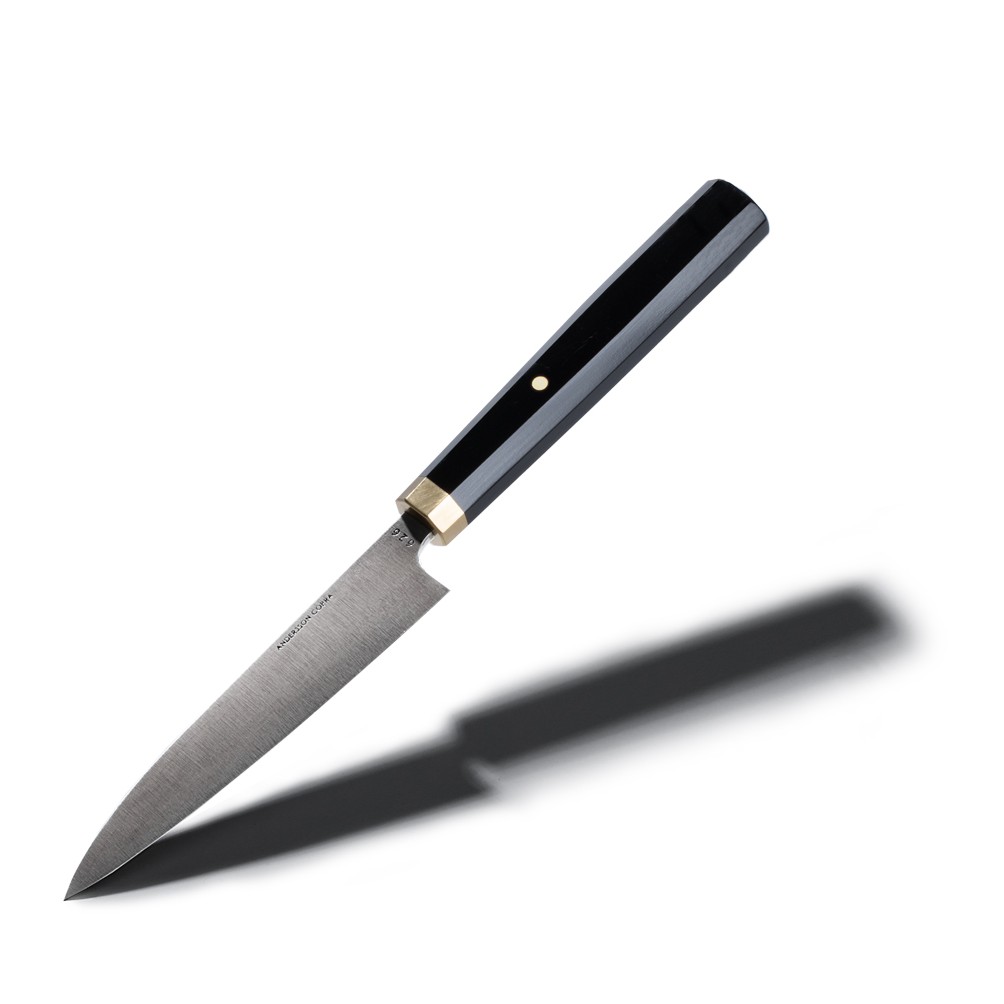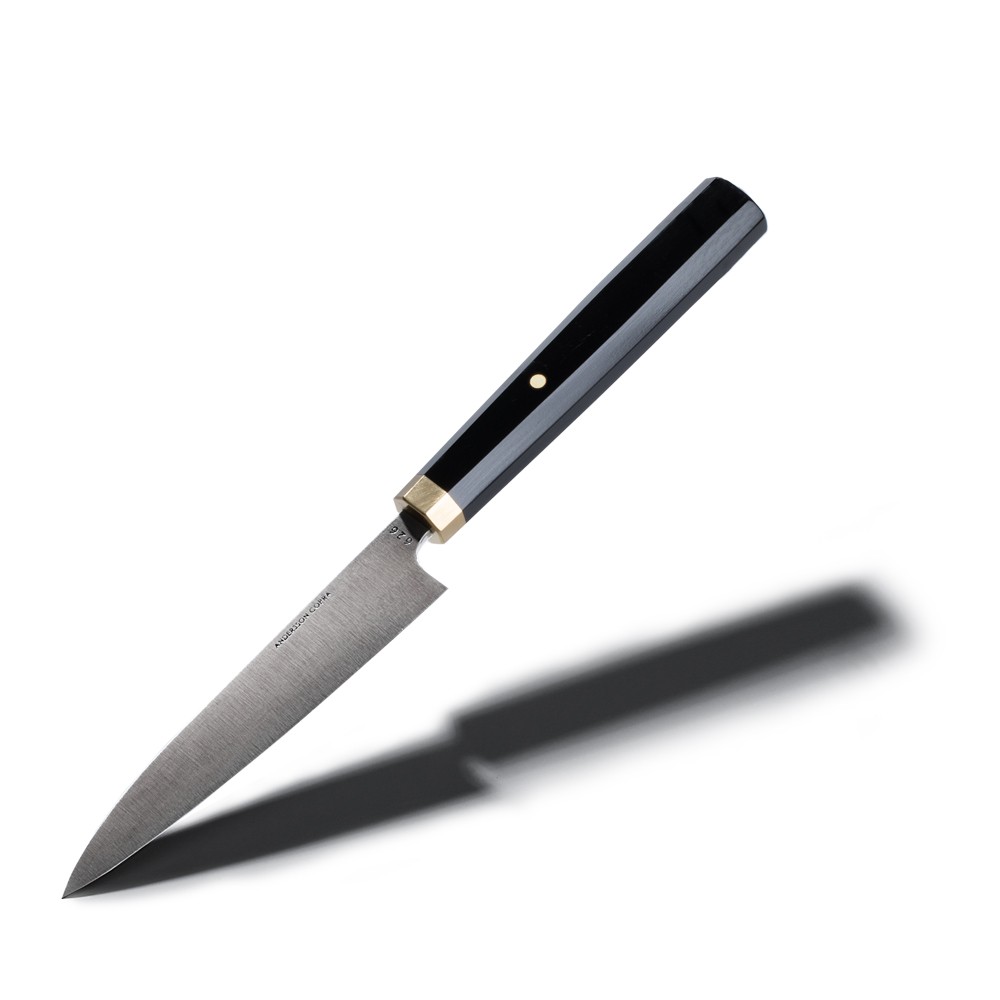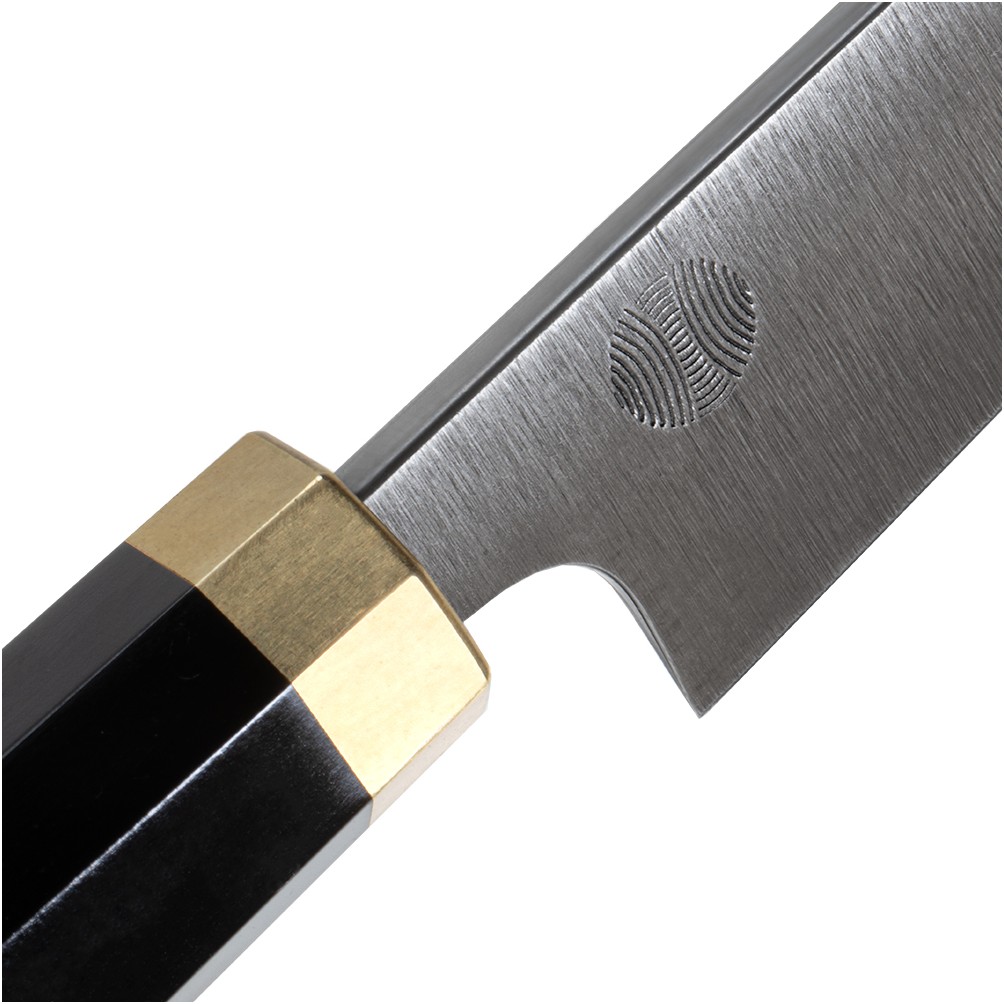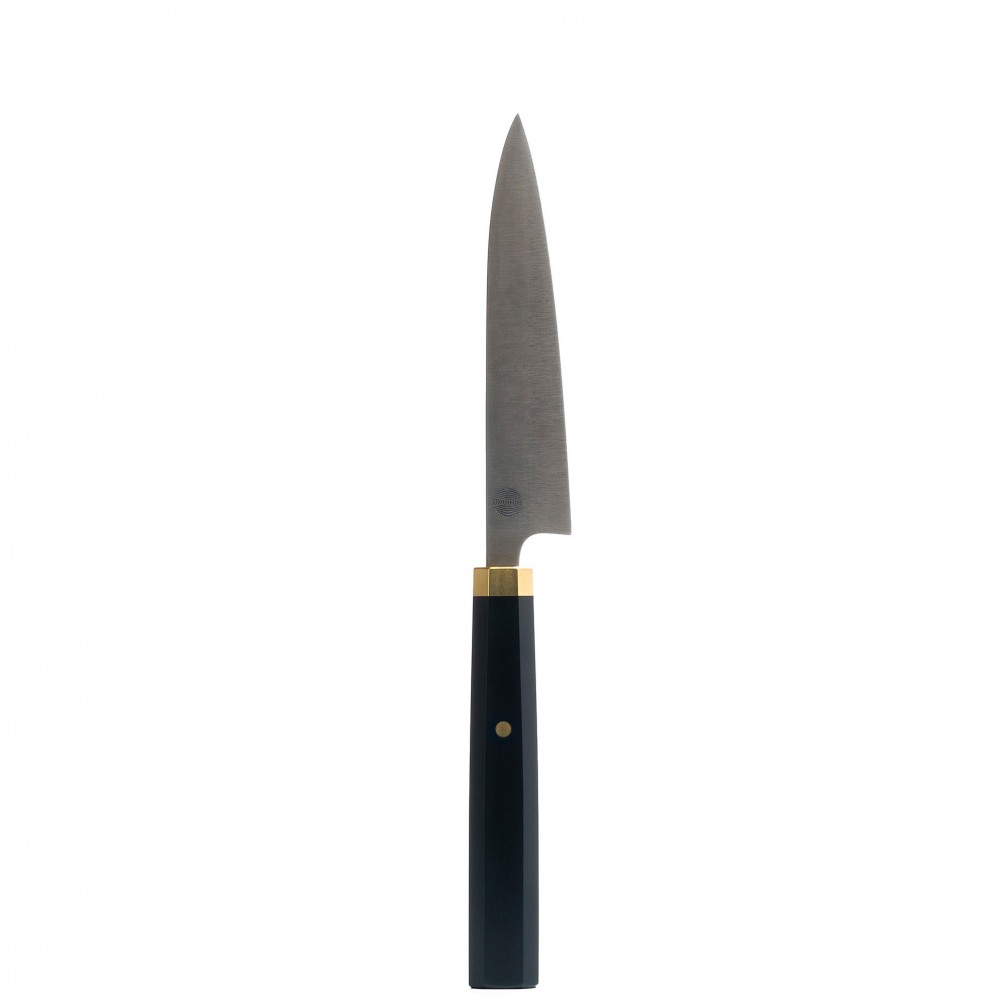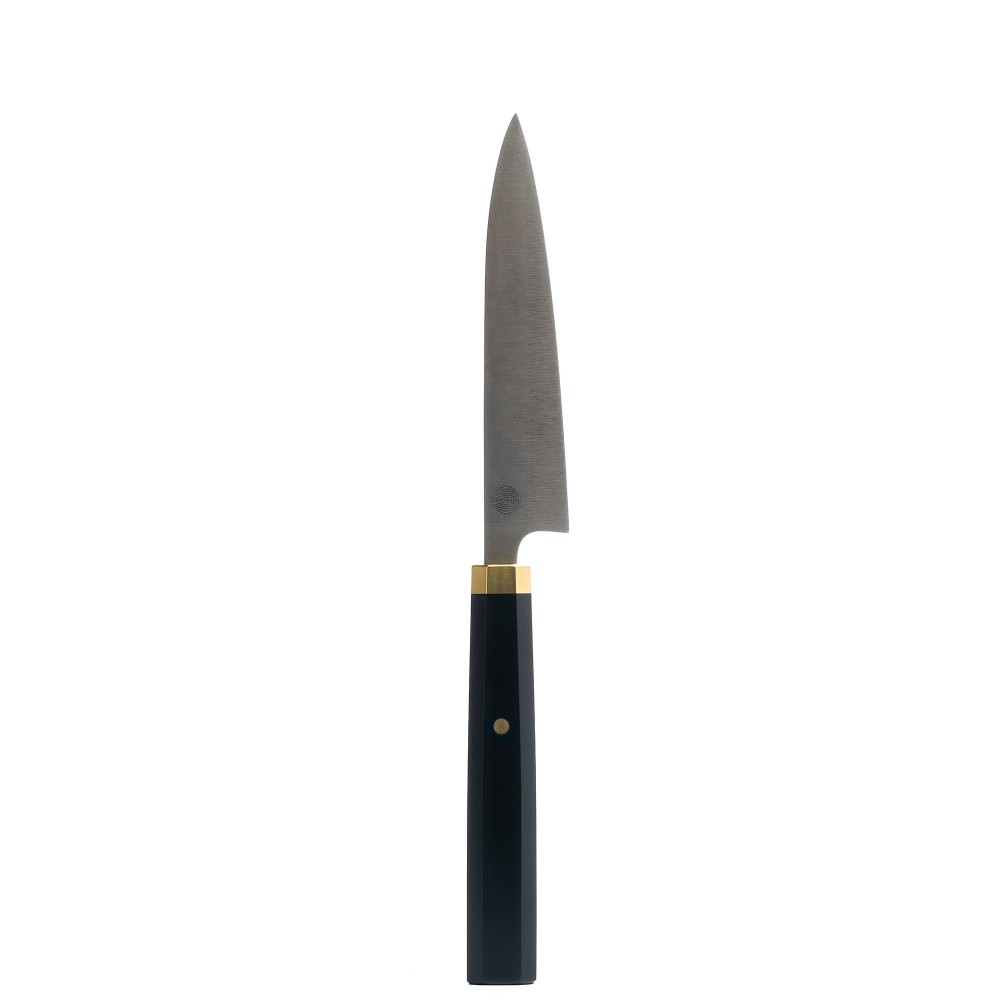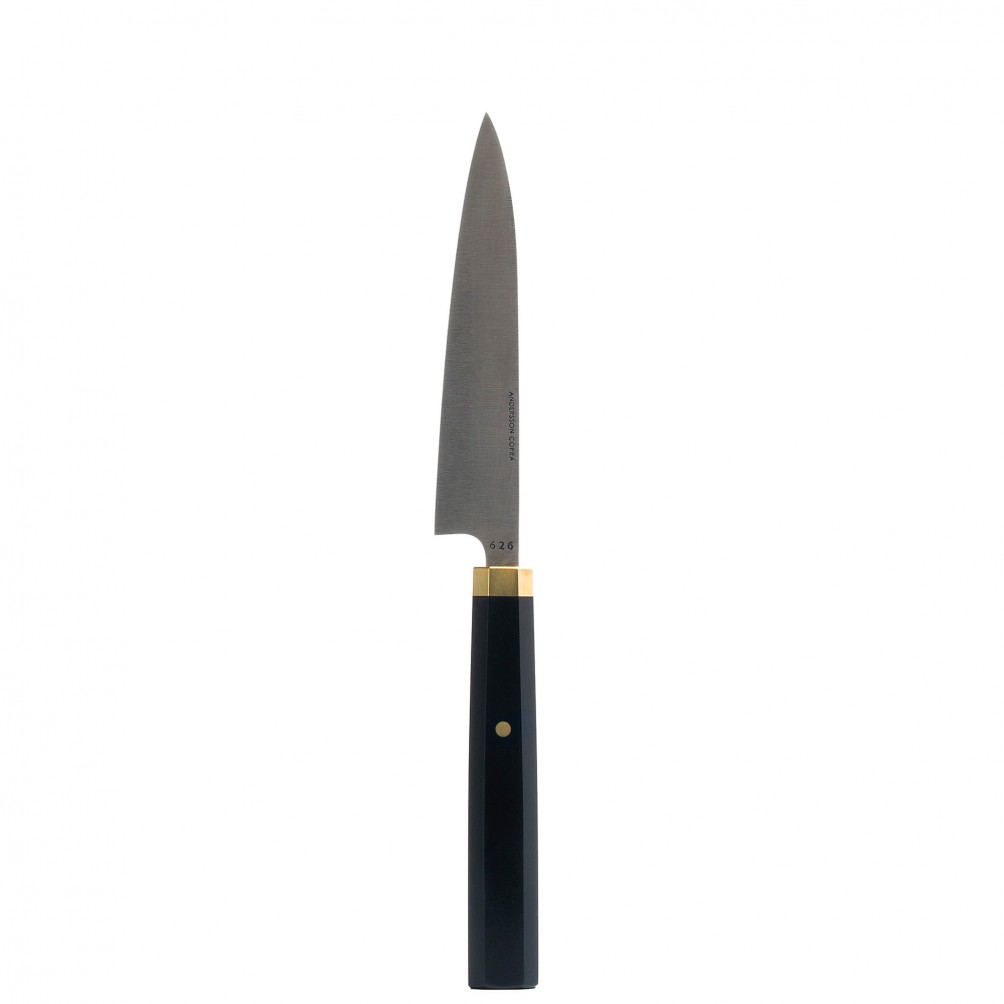  
Size
115mm / 4.5" Blade Length. 23mm / 0.9" Blade Height. 242mm / 9.5" Overall Length. 3.0 oz / 86 g Total Weight.
Material
Blade of Uddelholms UHB20C carbon steel with forced patina finish. Handle of polished black Bakelite with polished solid brass bolster and brass pin.
Origin
Made in Gothenburg, Sweden.
Perform precise pull-cuts of vegetables and meats for a variety of cooking styles
Prepare garnishes and perform other detailed work
Handy blade size for fruits 
Skin fruit and vegetables on the cutting board or in the hand
Devein shrimp and prep other shellfish and crustaceans 
Parer LS115
Designed in collaboration with Sweden's Andersson Copra, this slim paring knife is perfect for a wide range of small, detail-oriented cuts — especially those requiring a touch of added blade strength.

Longer than the average paring knife, it features a stiff, strong profile, a tapered tip, and an extra-sharp edge that will please every chef who enjoys a small blade with many of the characteristics of a larger petty or slicer.

Story
With a faceted, gently tapered octagonal handle of polished Bakelite and solid brass, each knife is crafted by hand in Gothenburg, Sweden from high-performance carbon steel. Designed as a long, versatile paring knife with ample blade for demanding work and finely tuned geometry for the discerning chef, the Parer LS115 is your instrument of choice. Impeccable in form and function, LS626 x Andersson Copra collaborations exhibit superb attention to detail in purpose-built designs crafted by hand in Gothenburg, Sweden.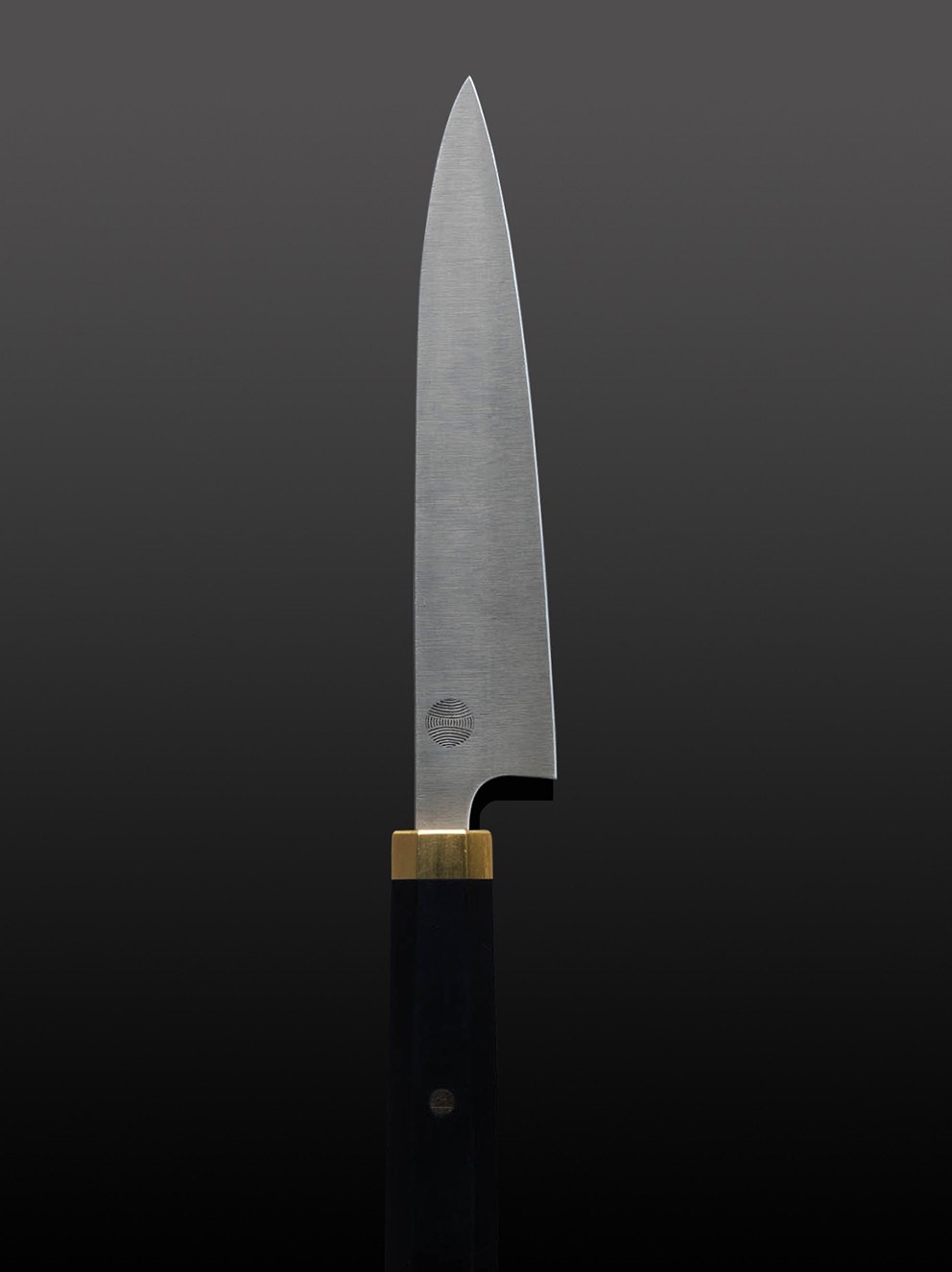 "These aren't just toys. They're artist-made tools."
Abe Shaw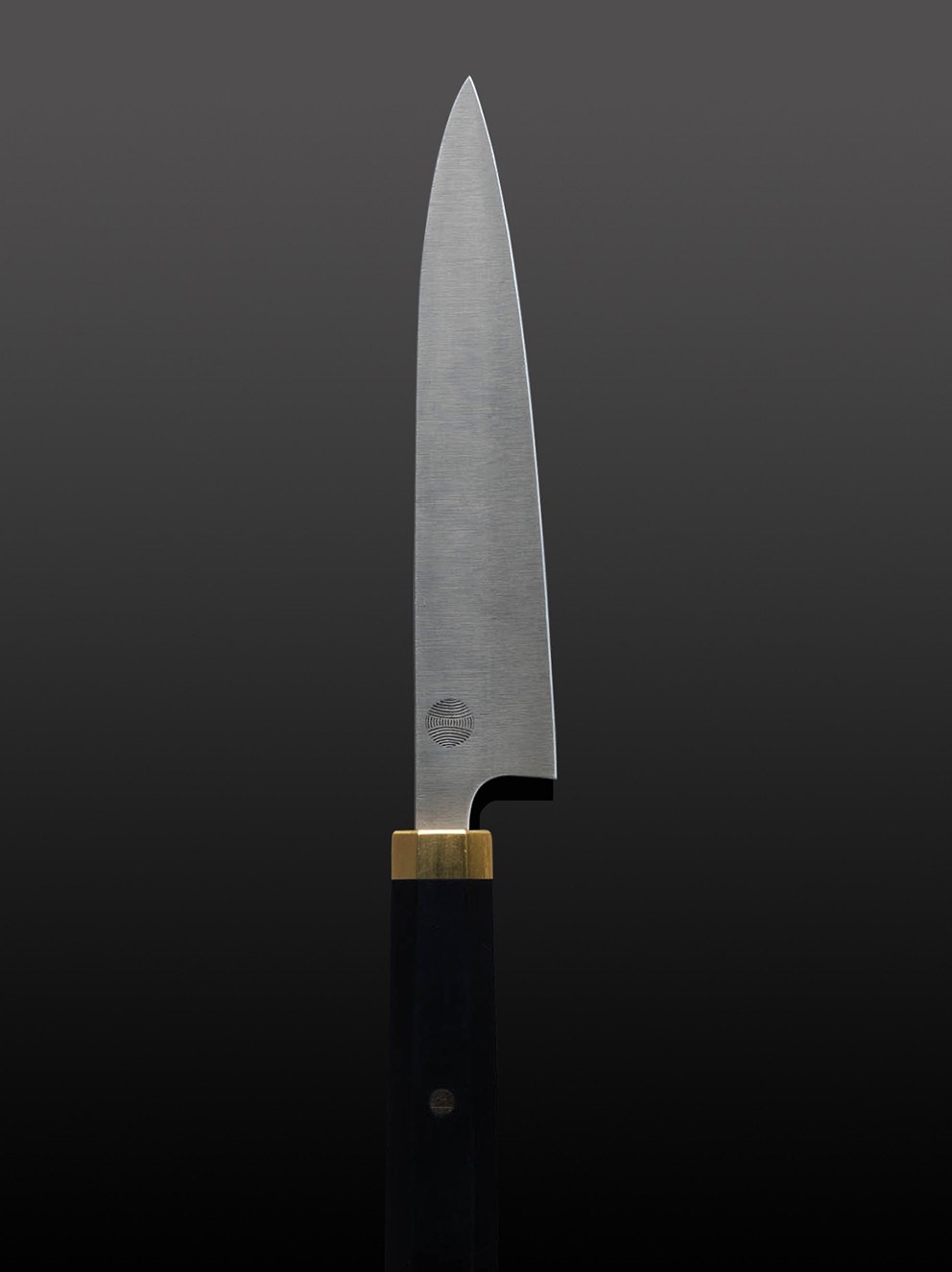 You may also like