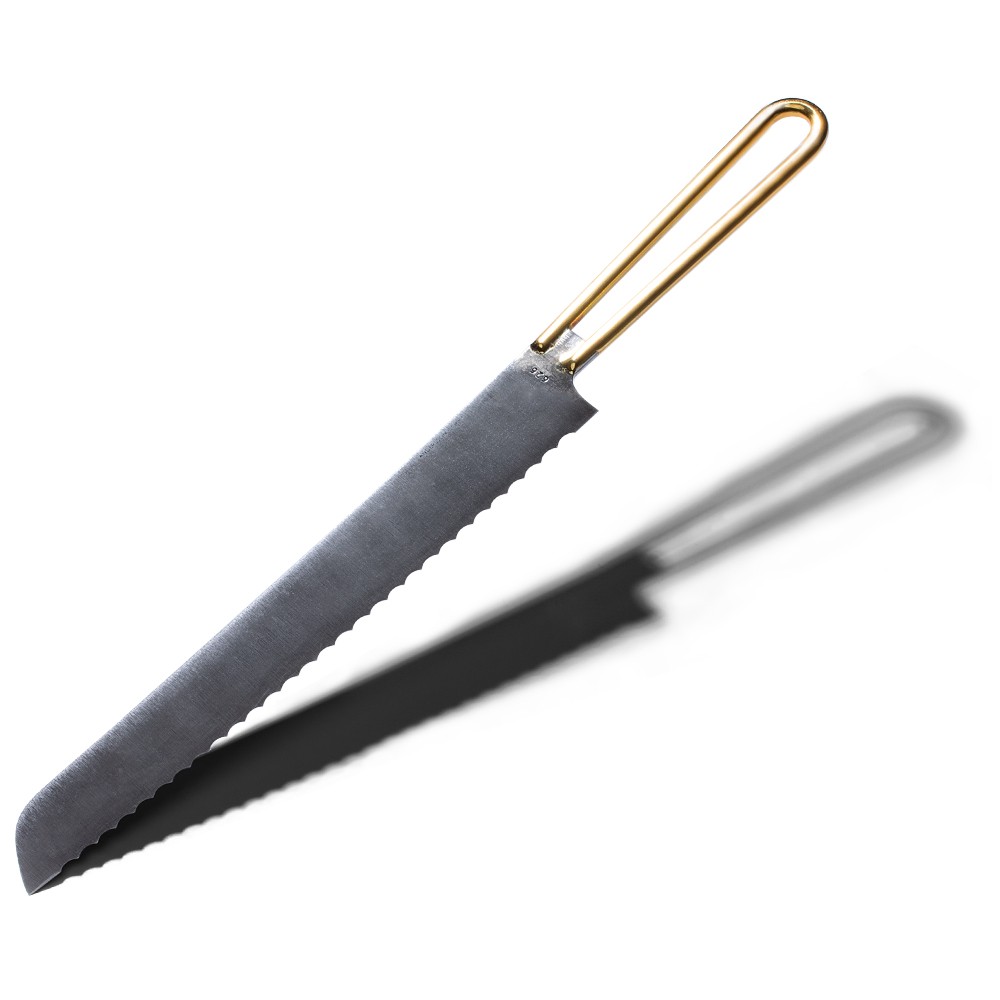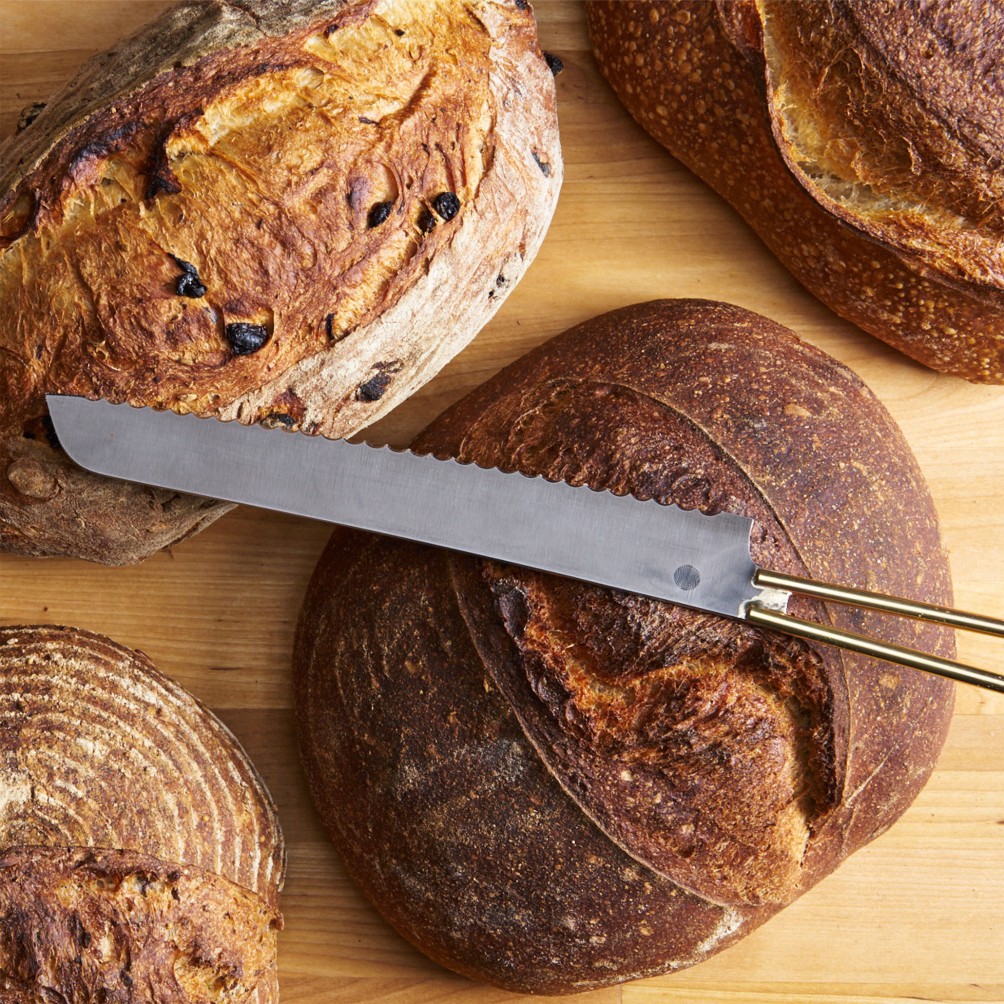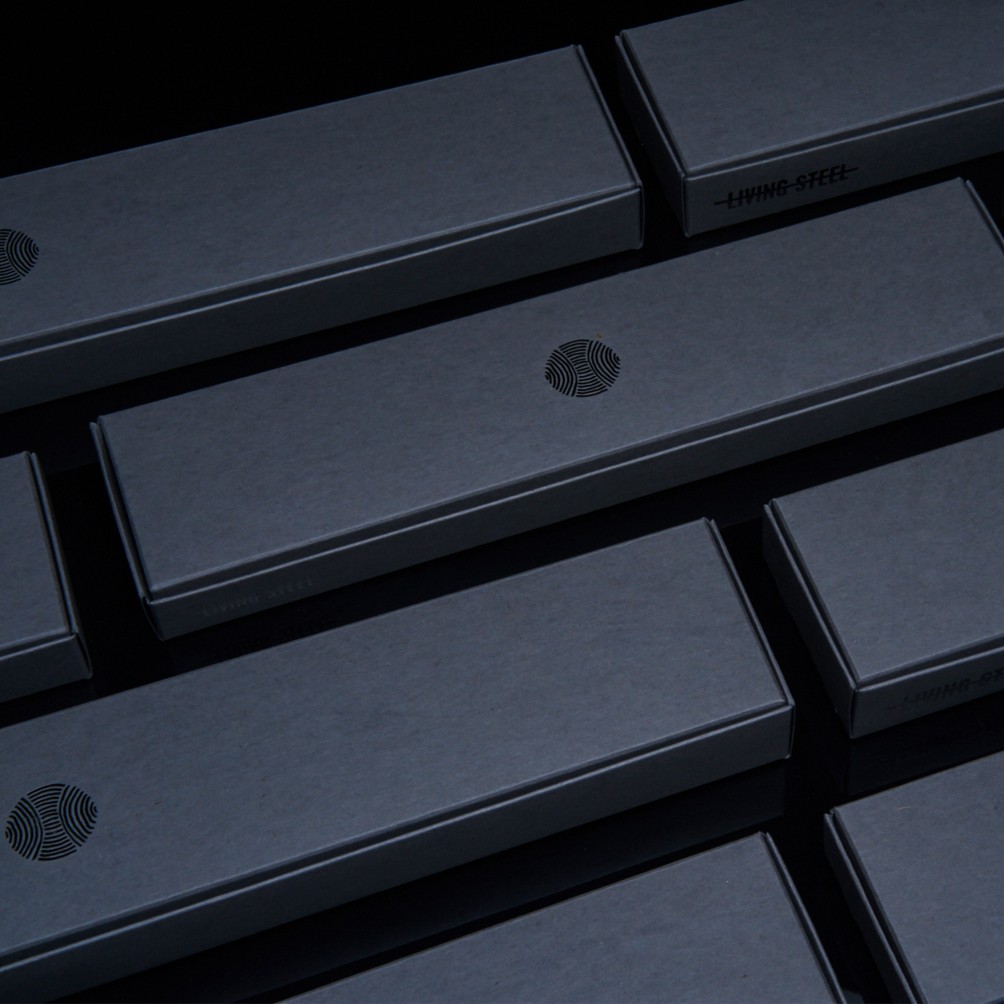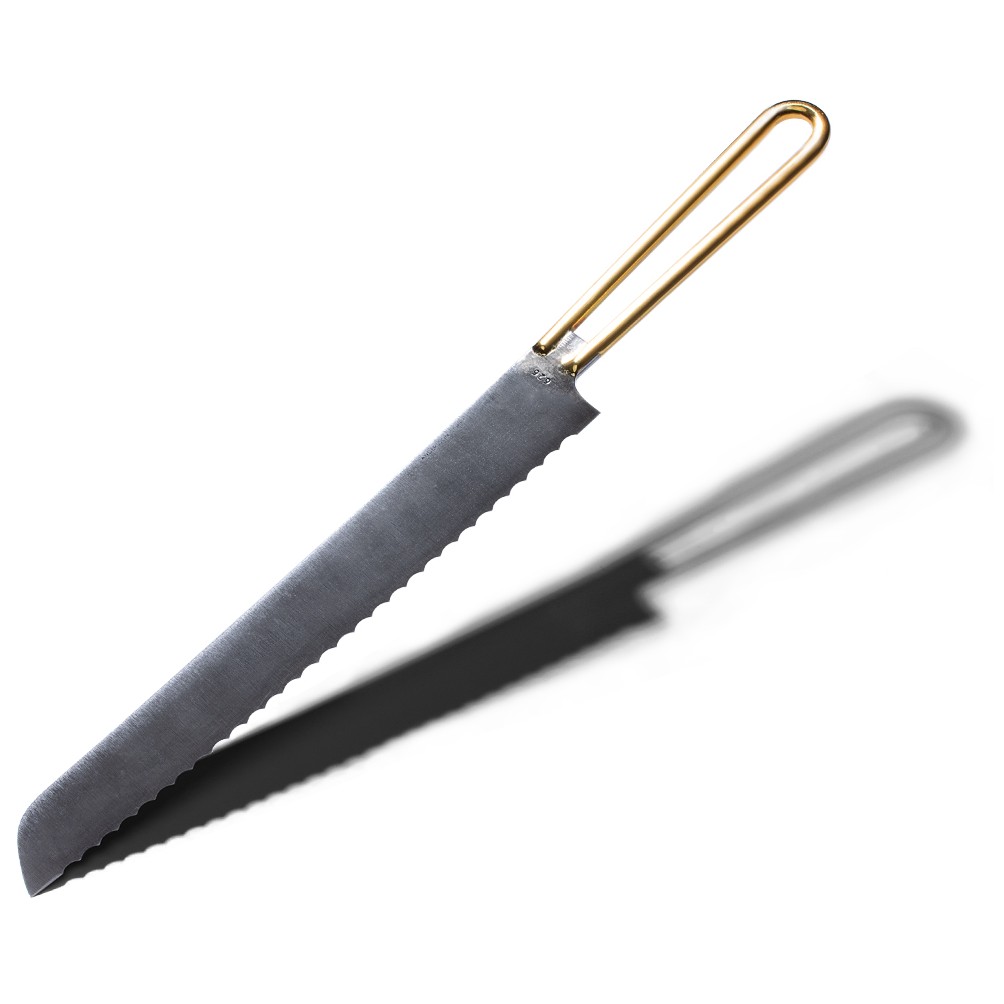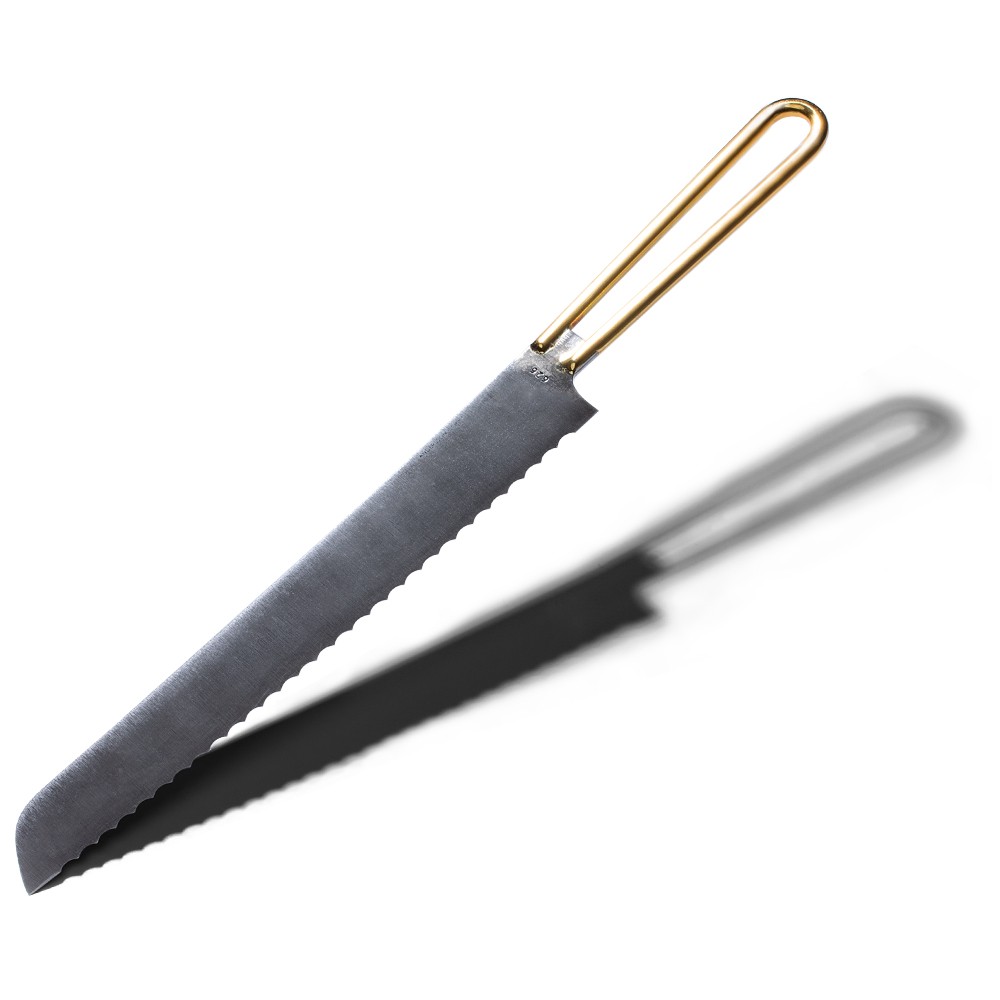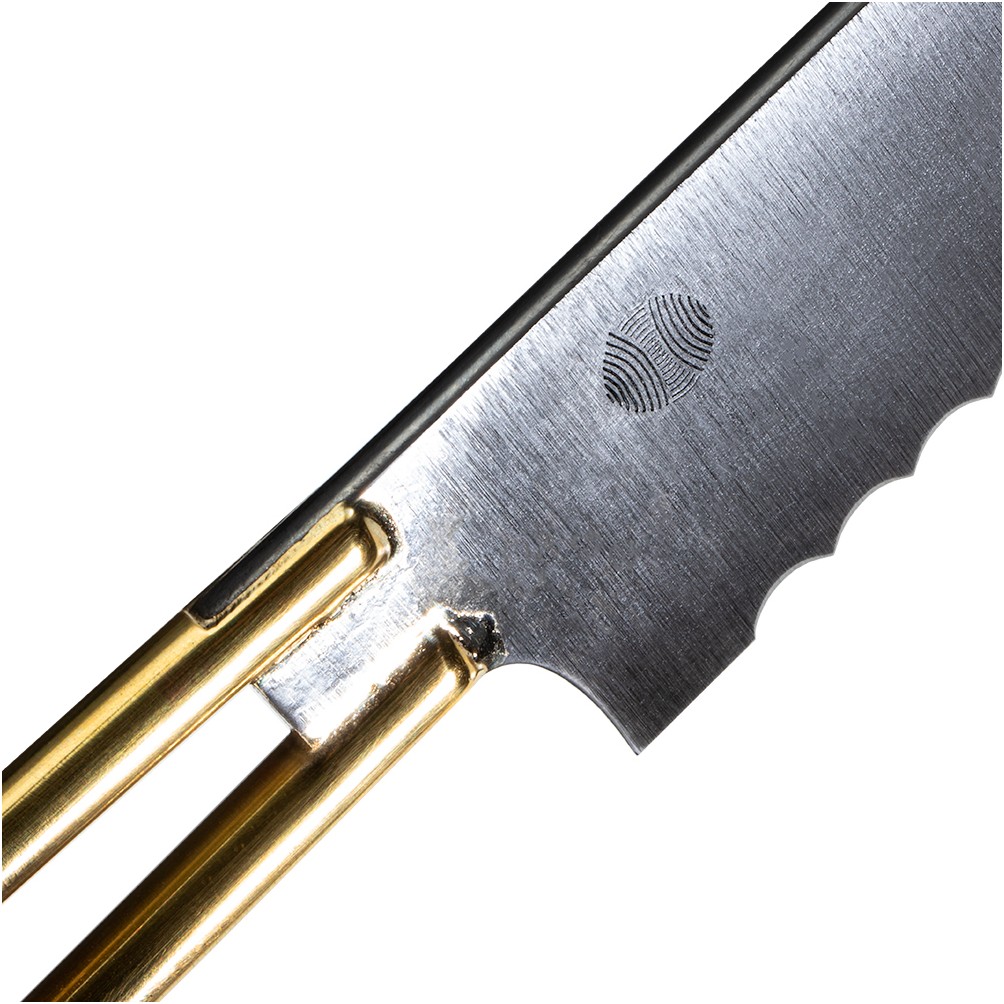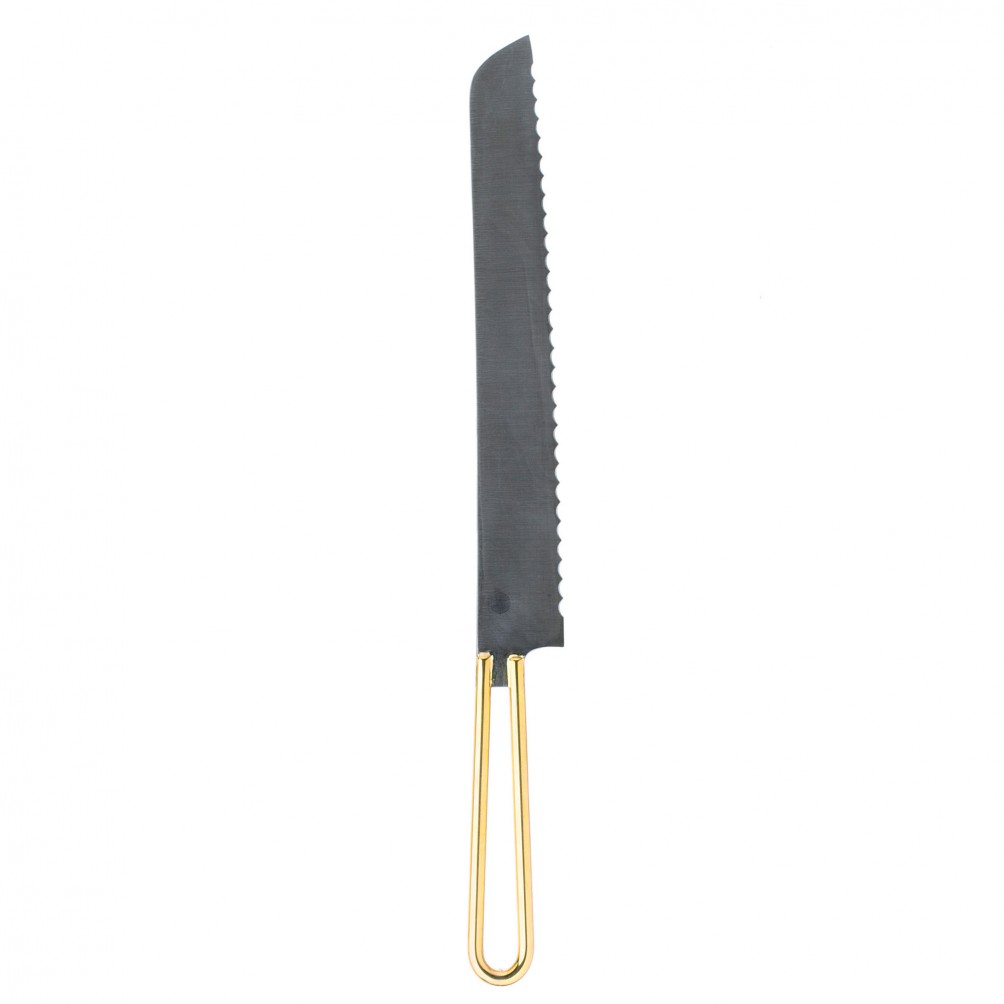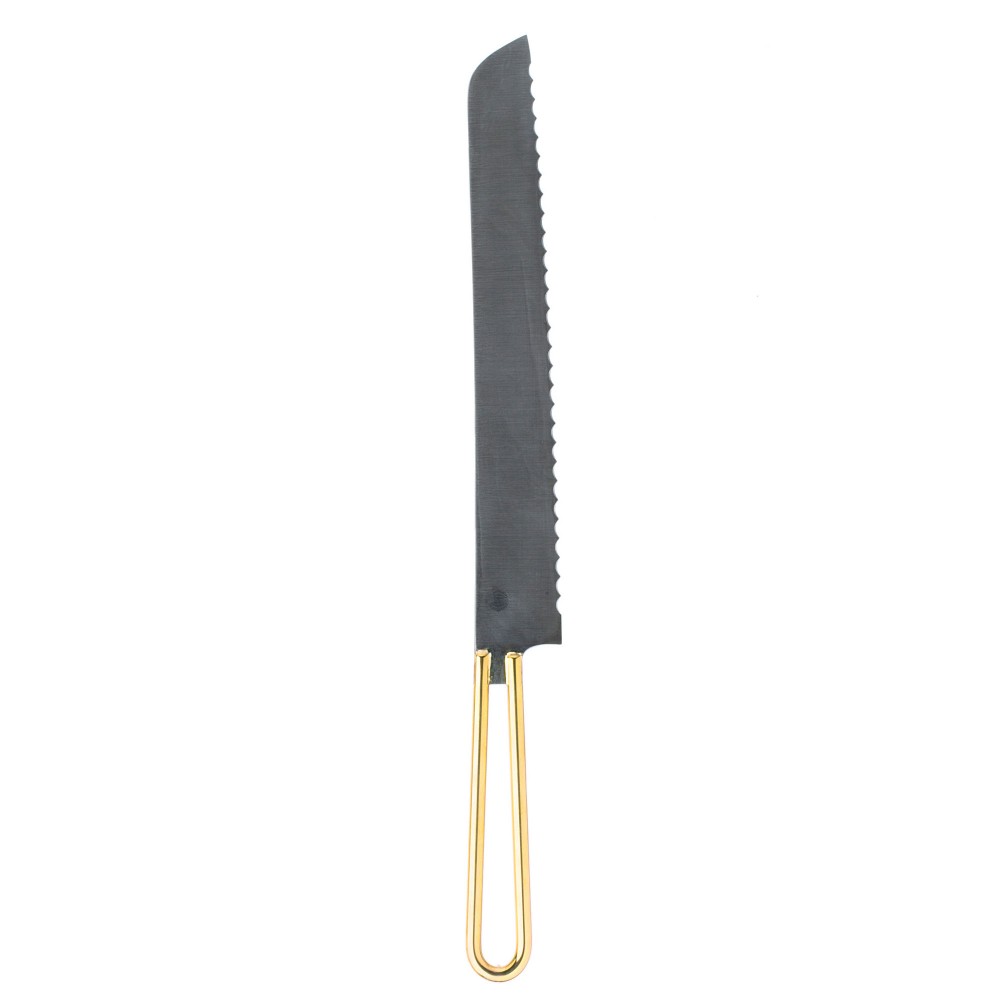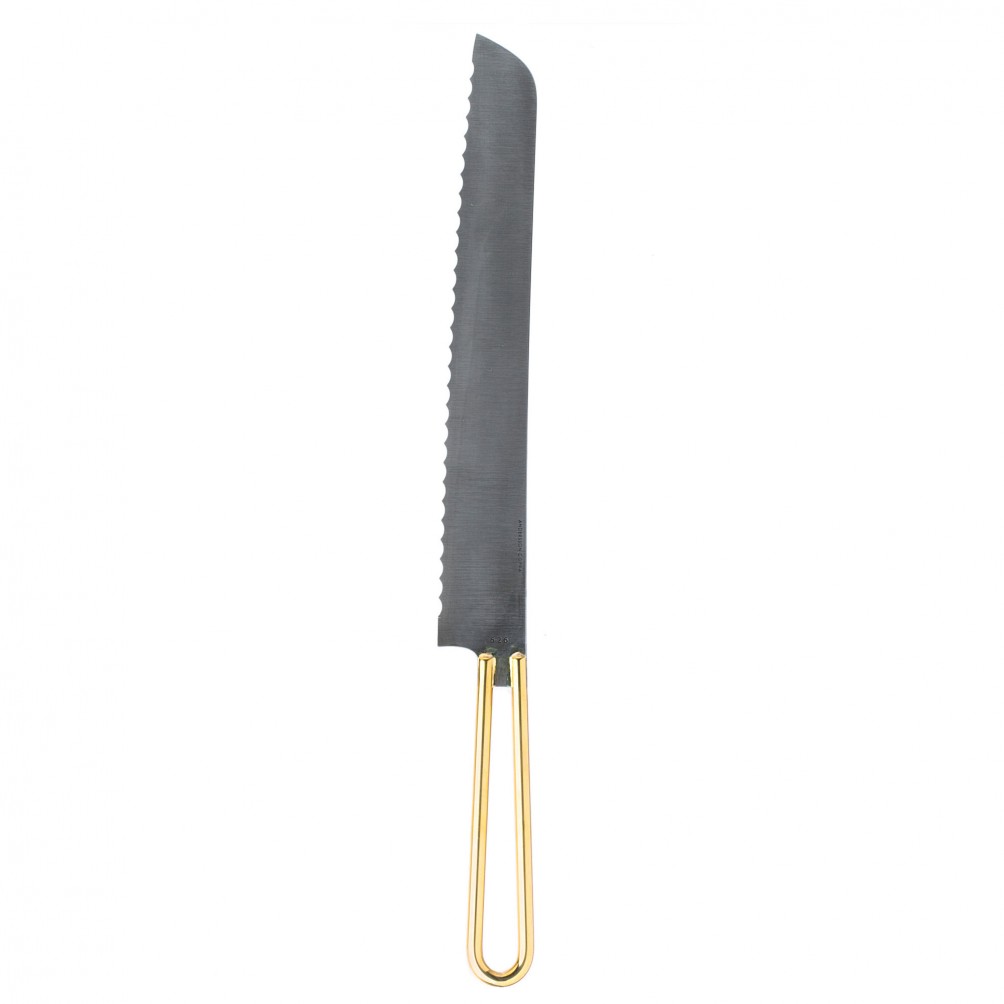  
Size
225mm / 8.9" Blade Length. 32mm / 1.3" Blade Height. 350mm / 13.8" Overall Length. 4.9 oz / 138 g Total Weight.
Material
Blade of Uddelholms UHB20C carbon steel with forced patina finish. Handle of polished brass, fastened with high strength, food-safe silver solder.
Origin
Made in Gothenburg, Sweden
Serrated for efficient, enjoyable slicing of breads, pastries, and other baked goods
Halve sandwiches large and small 
Excellent for slicing tomatoes when your chef's knife could be sharper
Loop Bread Knife
For the bakery owner and home bread lover alike, this limited-edition knife was designed in collaboration with Sweden's Andersson Copra. The sharp, hand-ground serrated edge slices effortlessly, while the unique loop brass handle lends comfort and control.

Handmade in Sweden from Swedish carbon steel, with a unique handle of polished brass.

Story
Inspired by the experimental Loop chef knives designed by Joel Andersson and Adisa Copra of Andersson Copra (circa 2015), we partnered with this talented team to bring the innovative and unique Loop aesthetic to kitchens and bakeries everywhere. To slice bread with style and ease, a handle of polished brass is fastened securely using high-strength silver solder and proprietary construction method. The world's finest bread knife has arrived.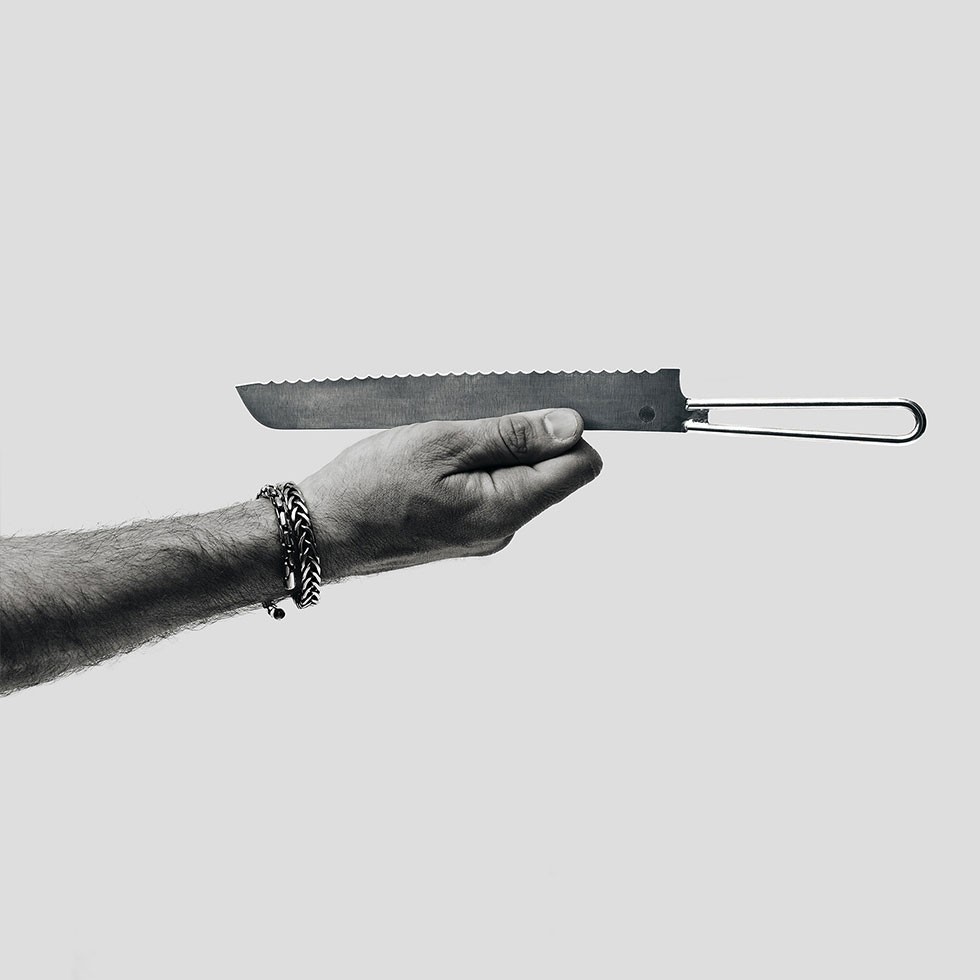 "We have an intimate relationship with culinary tools because they prepare the food that nourishes us. There's a reason why a chef's knife becomes a part of you: You test that edge in intimate ways."
Abe Shaw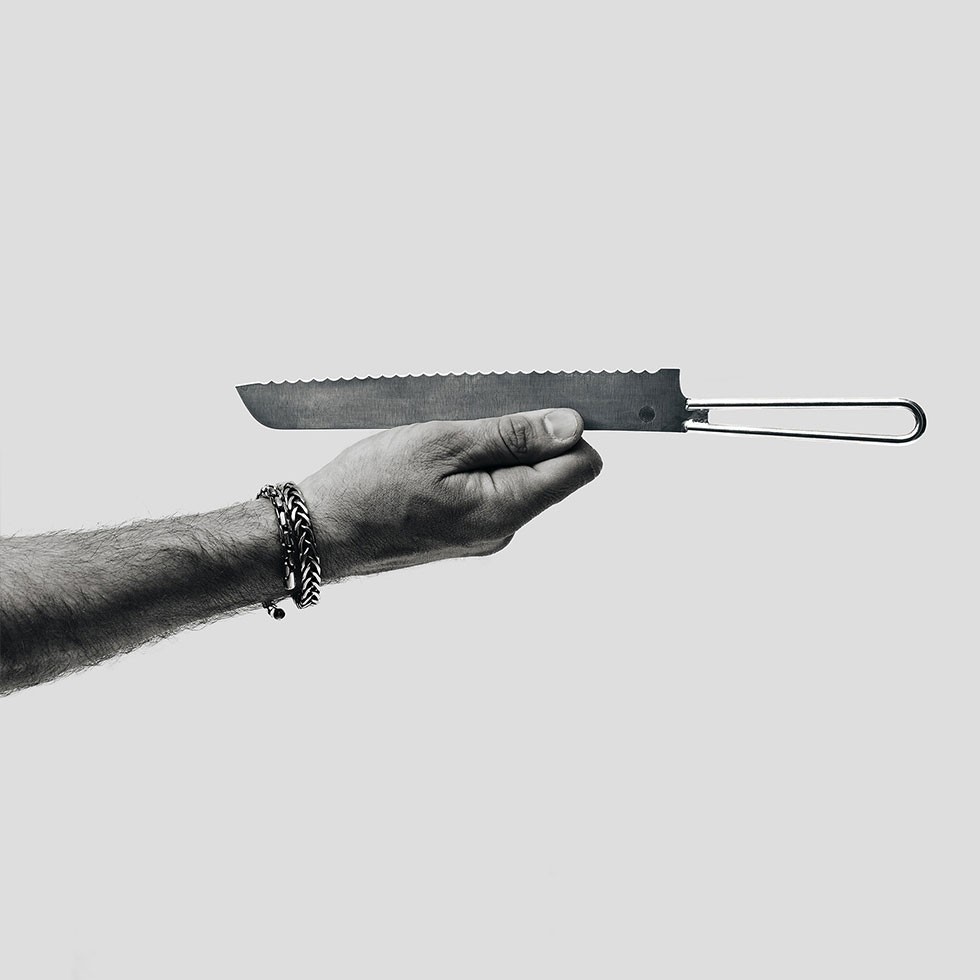 You may also like