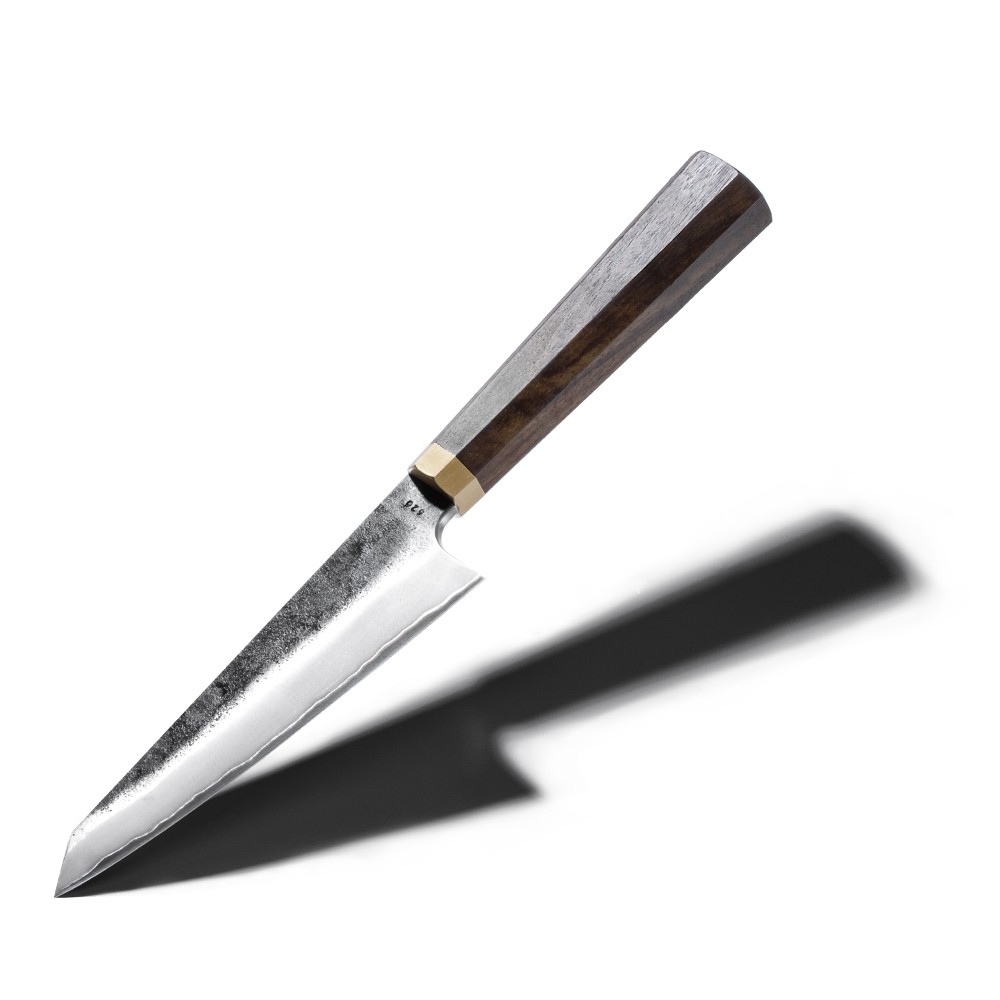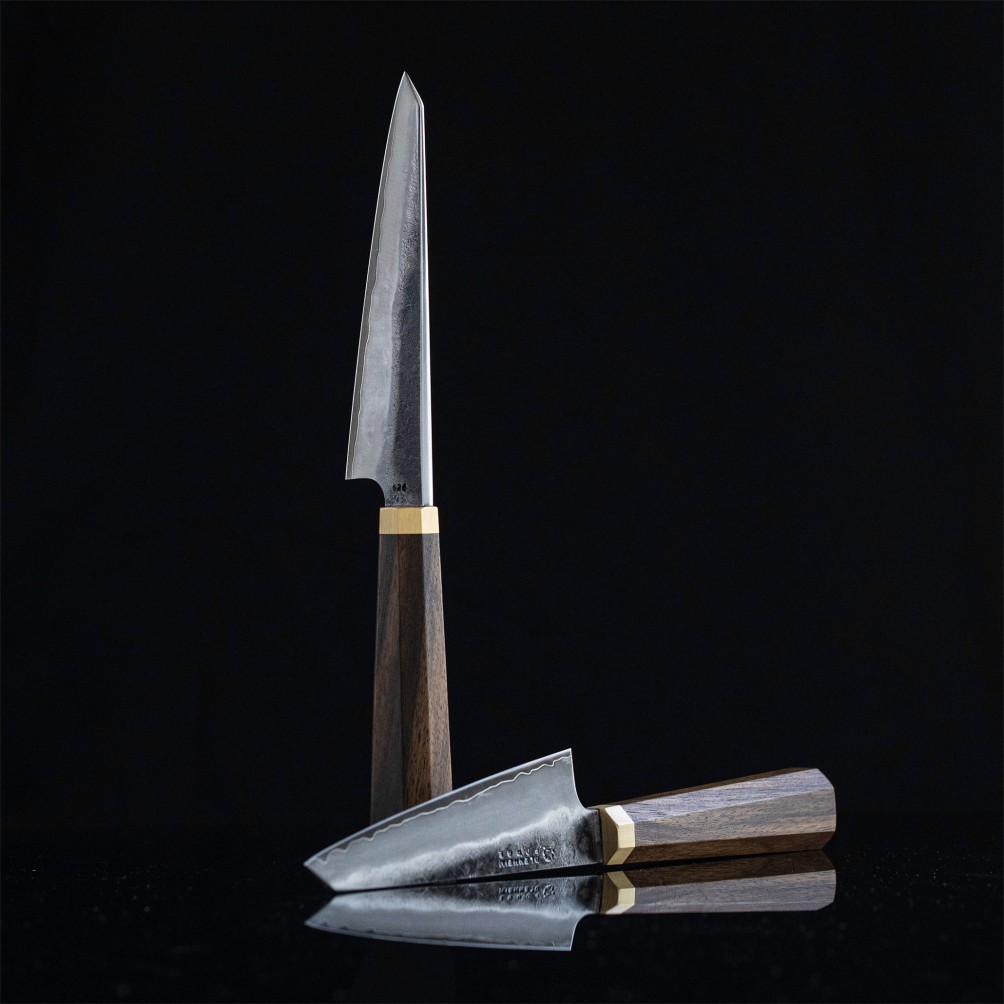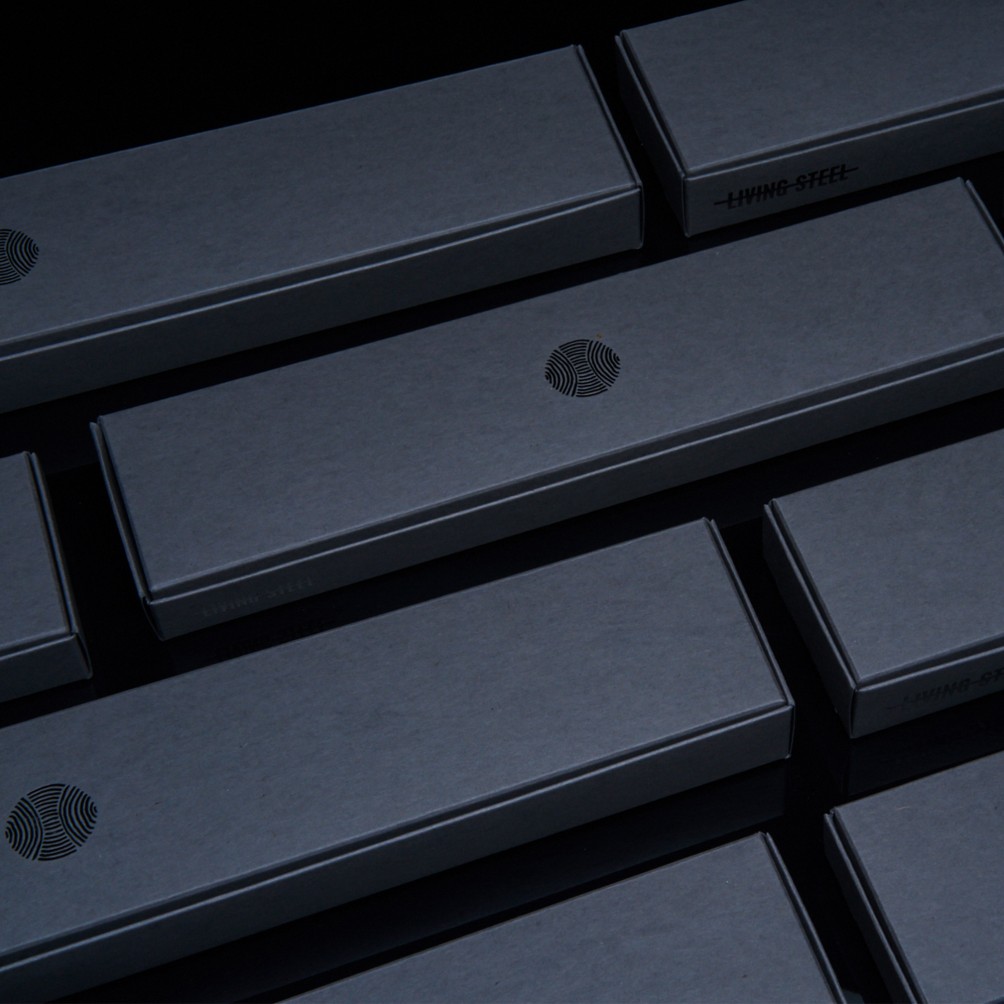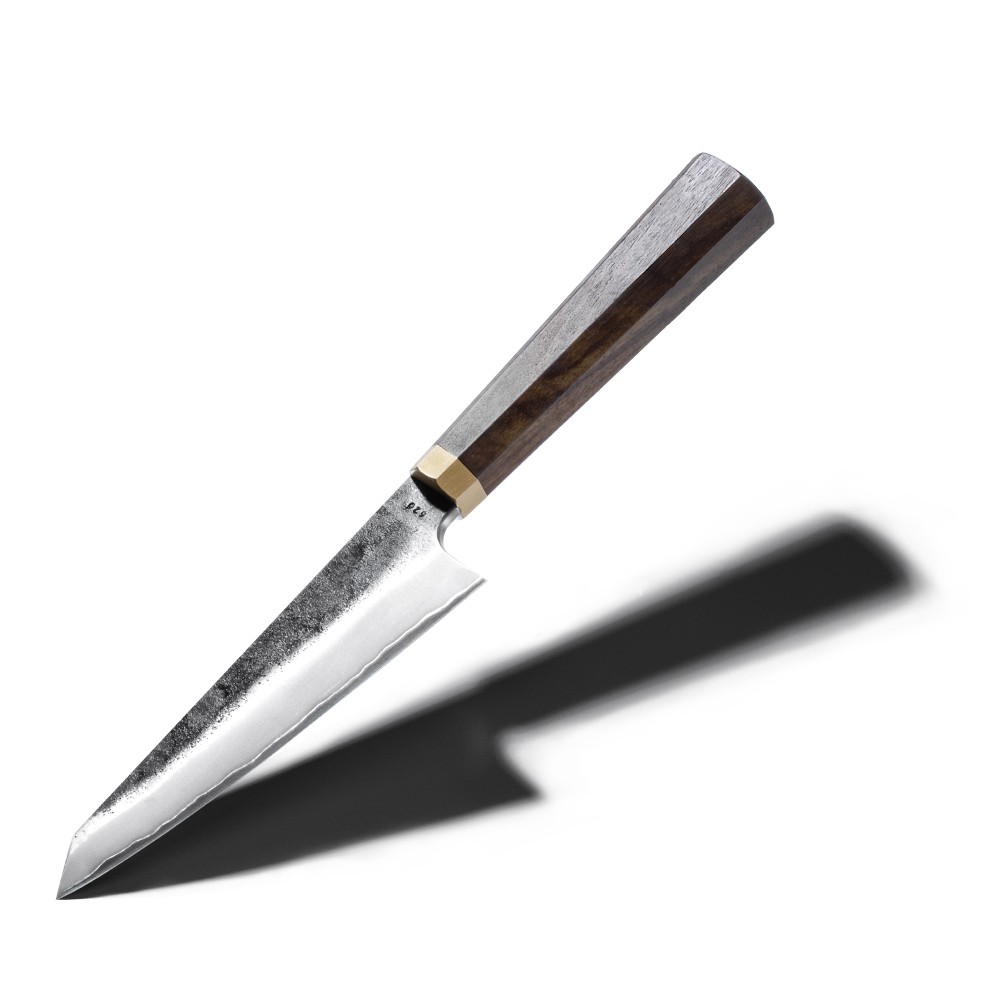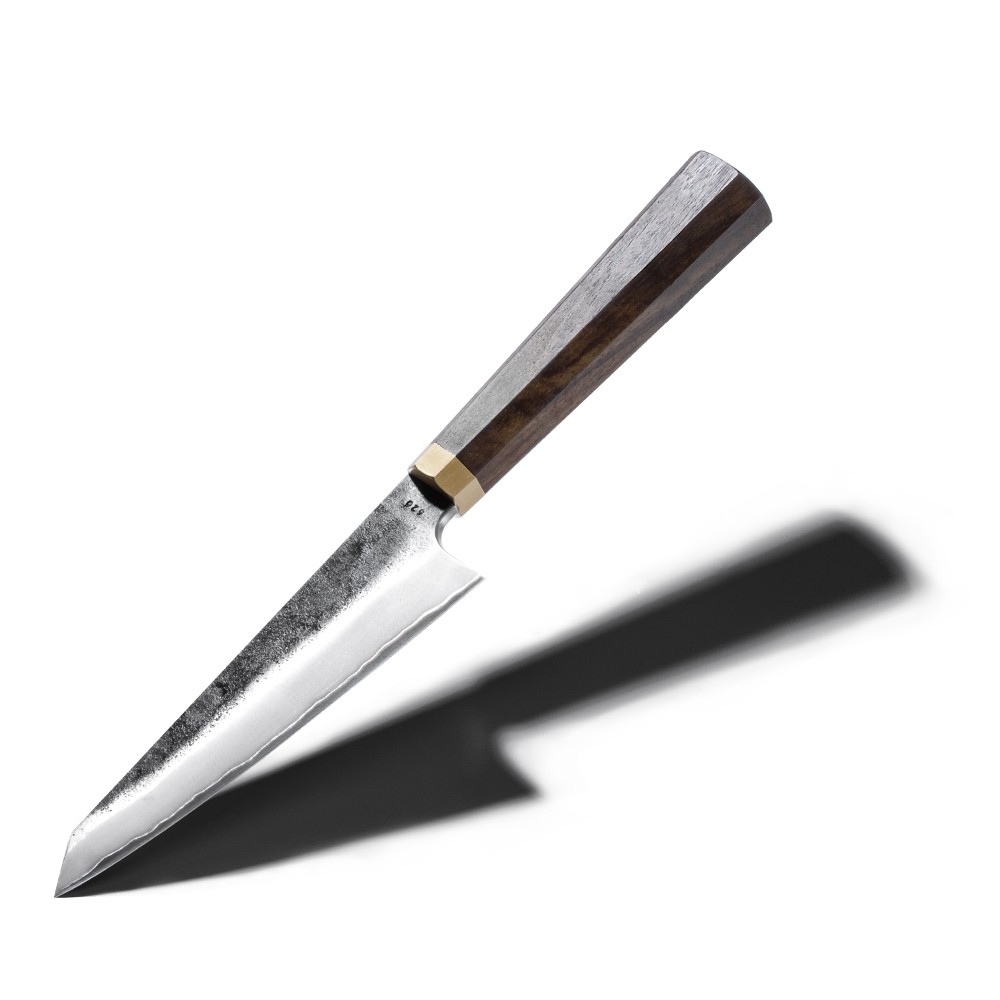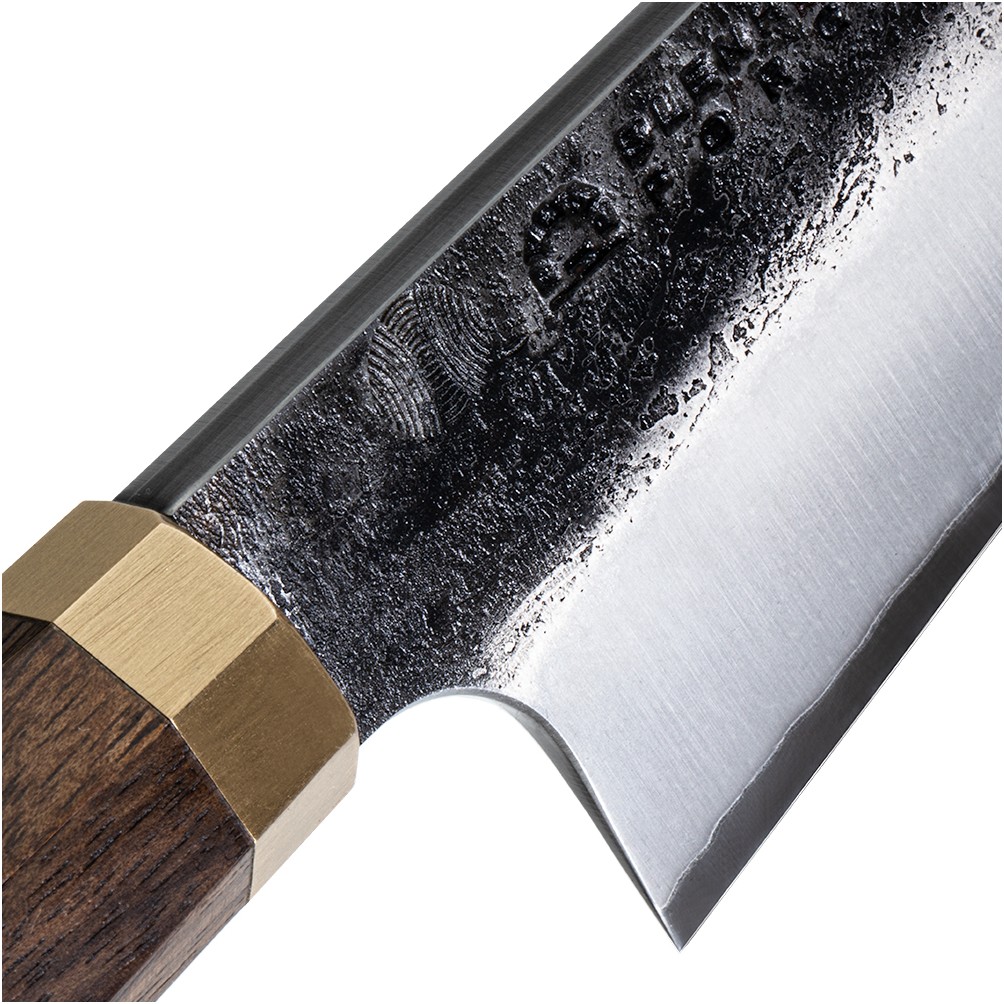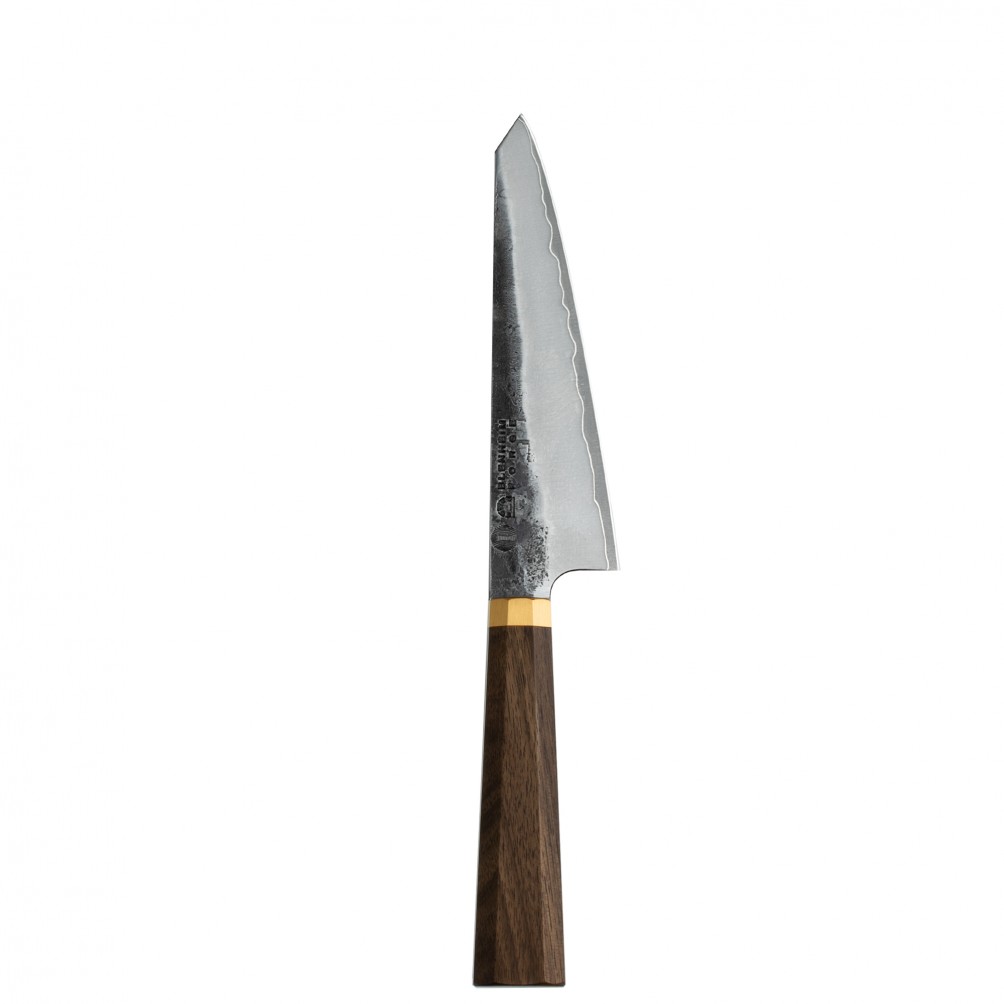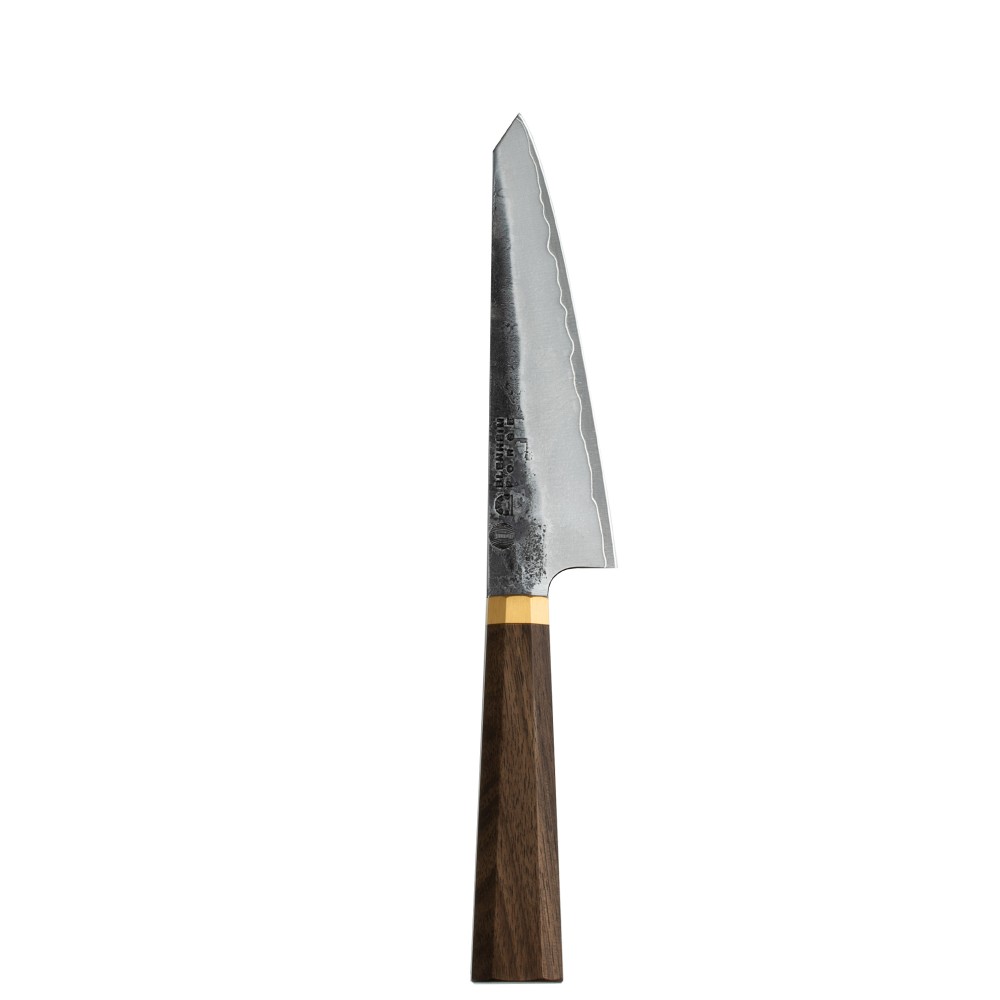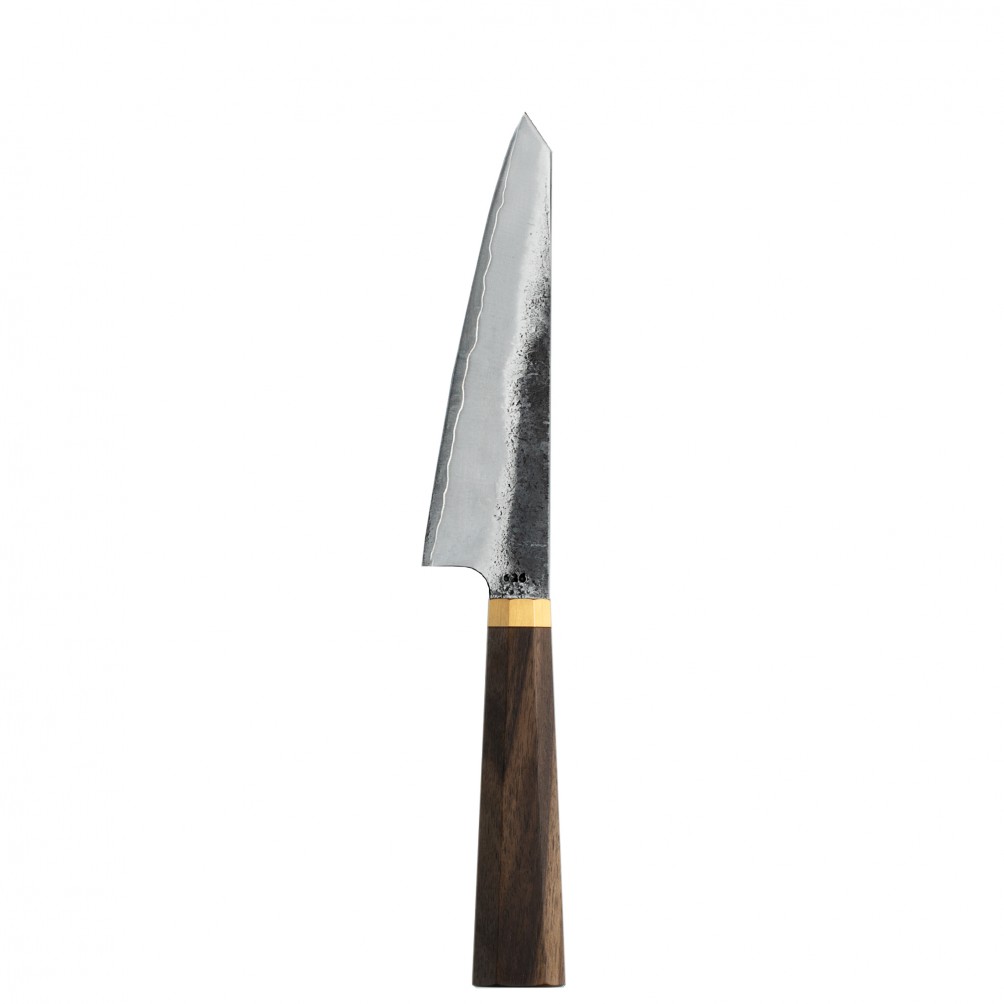  
Size
150mm / 5.9" Blade Length. 41mm / 1.6" Blade Height. 280mm / 11" Overall Length. 5.7 oz / 162 g Total Weight.
Material
Blade of custom made san mai steel with Aogami Super core, layer of nickel and mild steel cladding. Handle of walnut with solid brass bolster.
Origin
Made in London, England.
Part and debone poultry with ease
Fillet fish and red meat with confidence
Easily peel round fruits and vegetables with the relatively straight edge and razor-sharp geometry
Honesuki LS150
Strength and beauty converge in this all-around utility knife. With its robust blade and fine, pointed tip, this Japanese-style knife, hand-forged in London in collaboration with Blenheim Forge, is ideal for making precise cuts in tight spaces, deboning poultry, filleting fish, and prepping red meat with ease.

The house-made san mai construction blade is forge-welded with a layer of pure nickel to bond the cladding and core carbon steels. Solid, brushed brass is fitted to walnut to form a hand-filling, gently tapered octagonal handle. Handcrafted one at a time, each blade bears a unique finish.

Story
Unexpectedly versatile in size and profile, our honesuki is the chef's and butcher's preferred knife for breaking and parting proteins. British artisans Jon Warshawsky, James Ross-Harris and Richard Warner of Blenheim Forge specialize in purpose built, Eastern style forged kitchen knives that are shaped by hand on traditional stone wheels . Availability is limited.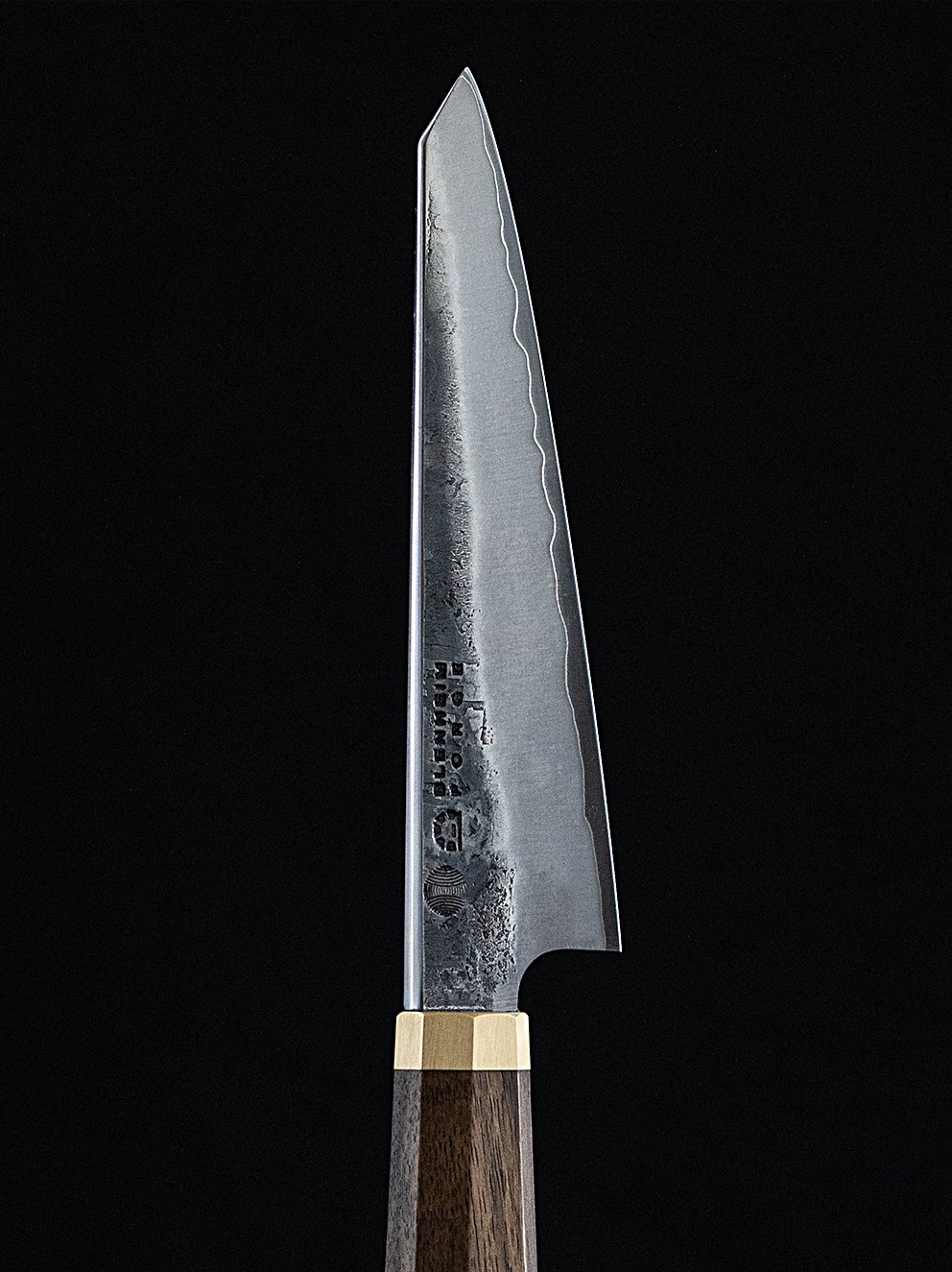 "Our craftspeople put their blood, sweat and tears into these objects because they know that the people who own them will have an intimate connection with them."
Abe Shaw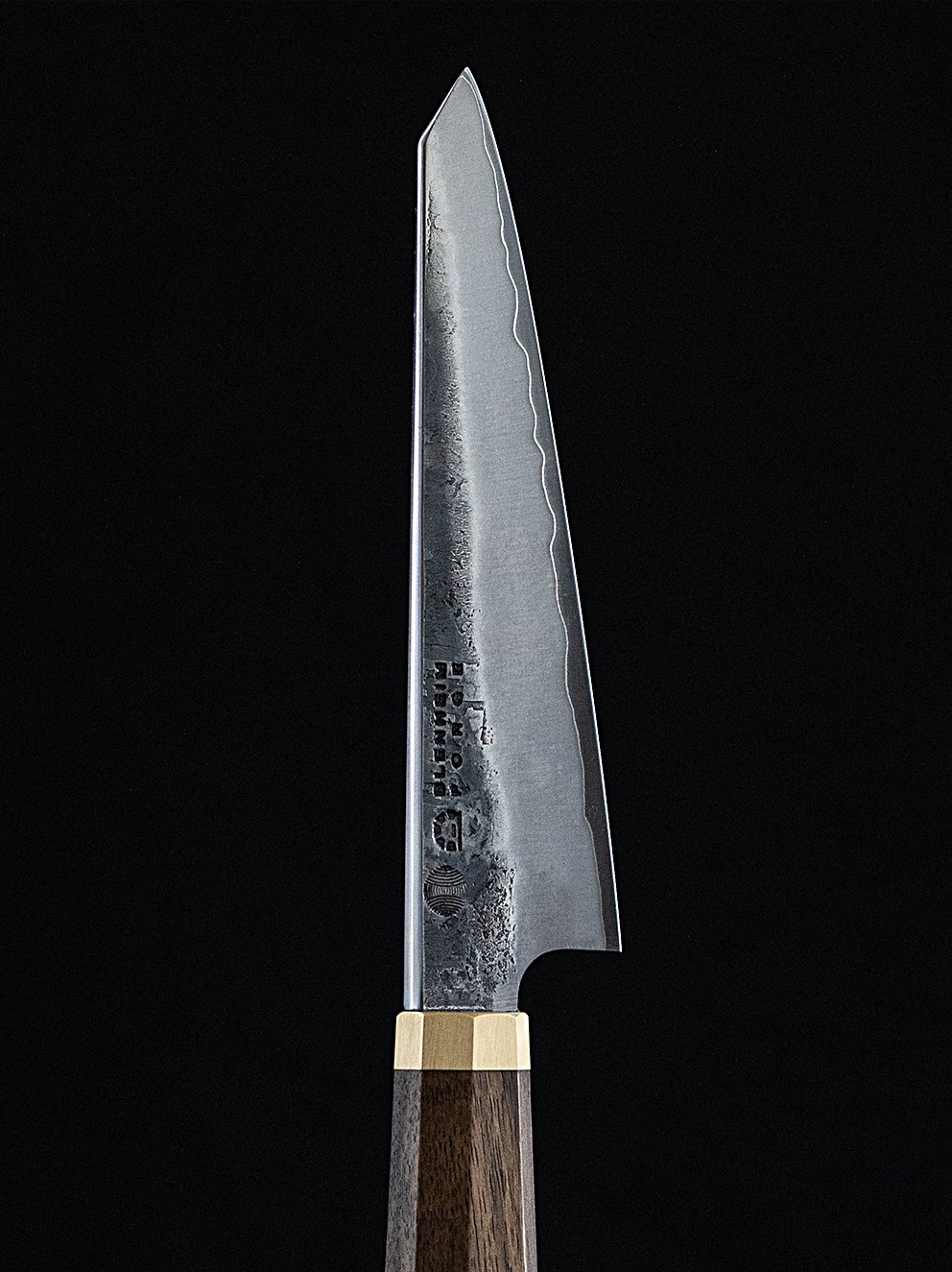 You may also like