Our Story
Knives that transcend utility
Living Steel is a collaboration between Abe Shaw and top designers and artisans around the world. These partnerships continually evolve. The steel, brass, leather, wood and other materials used are of organic origin, continuously changing and getting better with age and care. Together, we are LS626.
MEET ABE >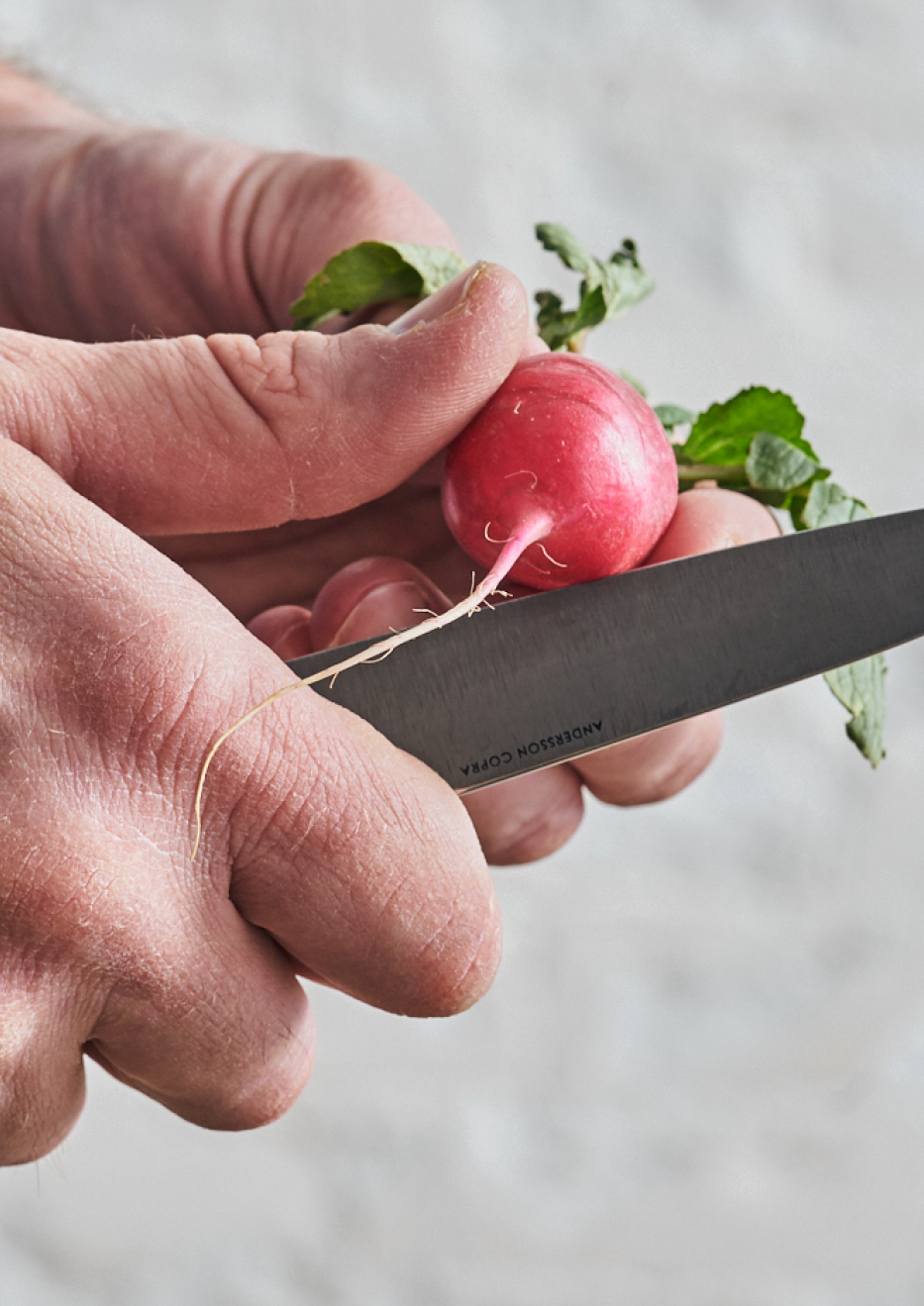 'There's a reason why a chef's knife becomes part of you:
You test that edge in intimate ways.'
Abe Shaw

Organic: Naturally getting better with age.

Timeless: Uncompromising quality and design for generations of chefs.