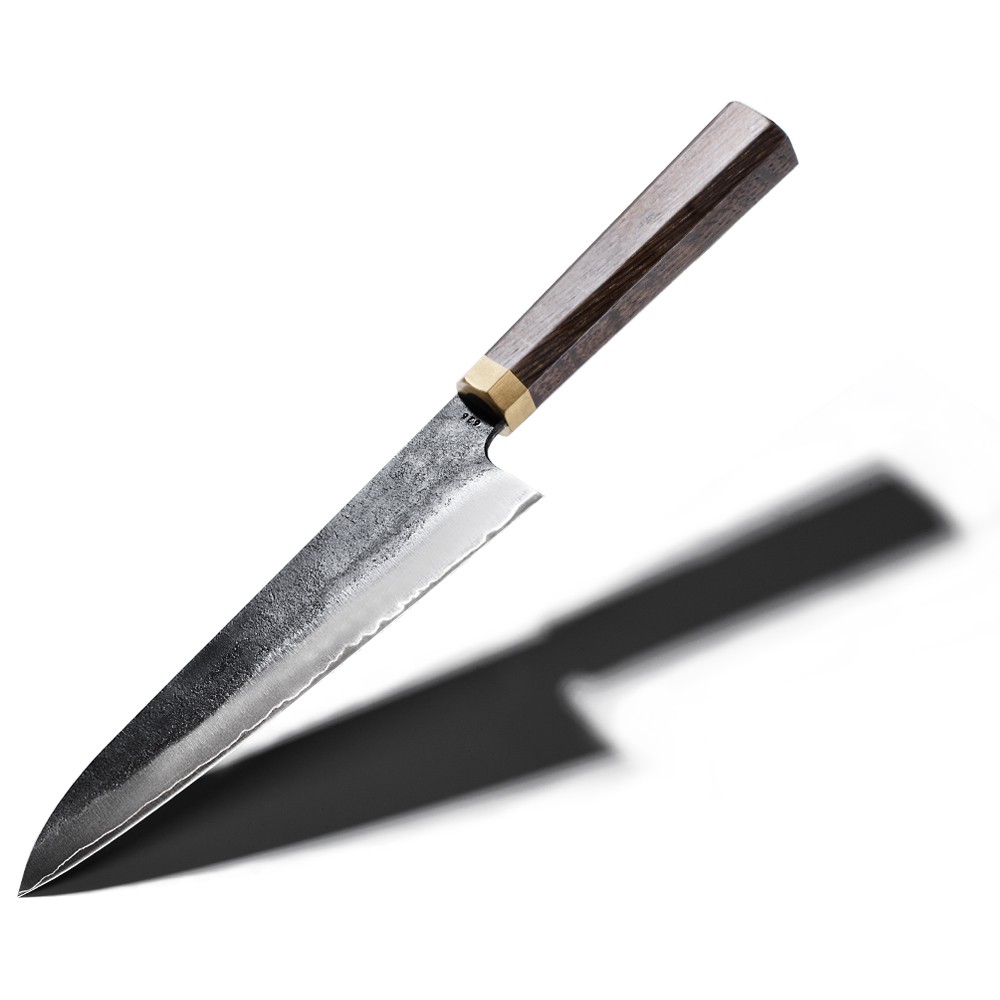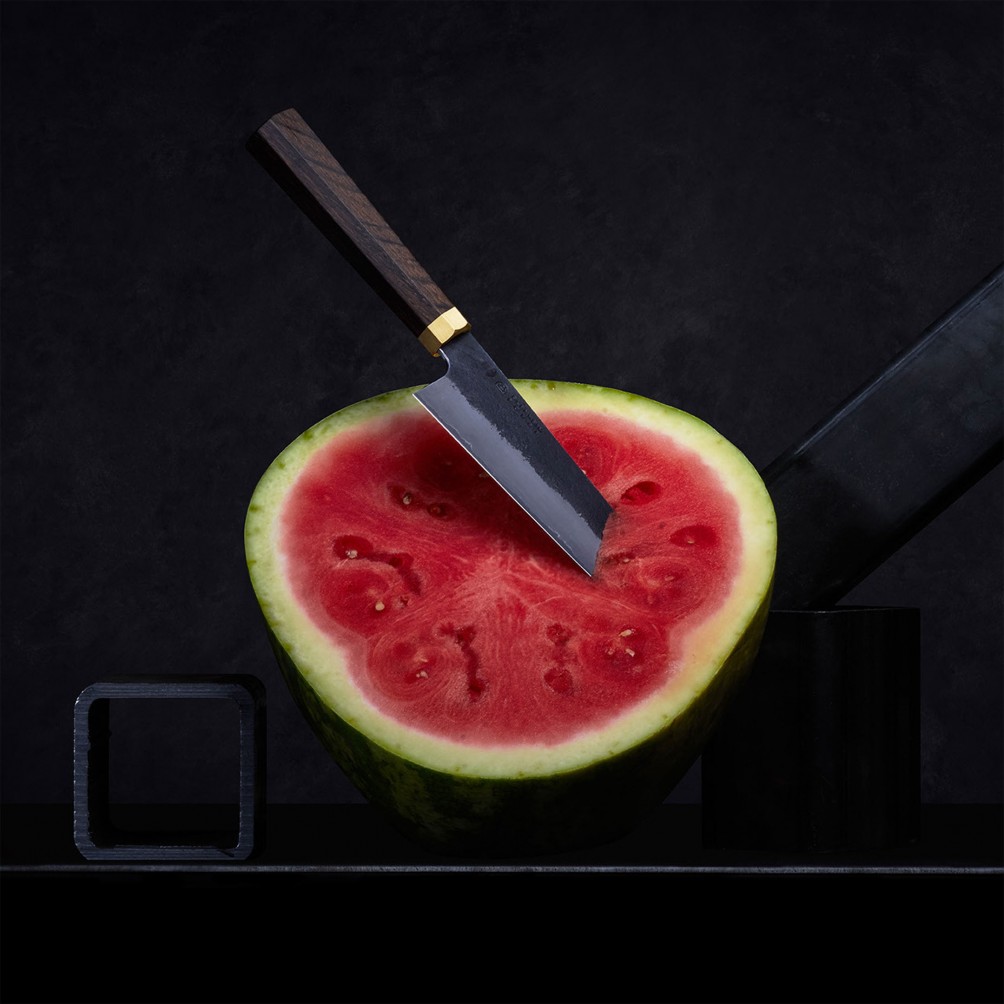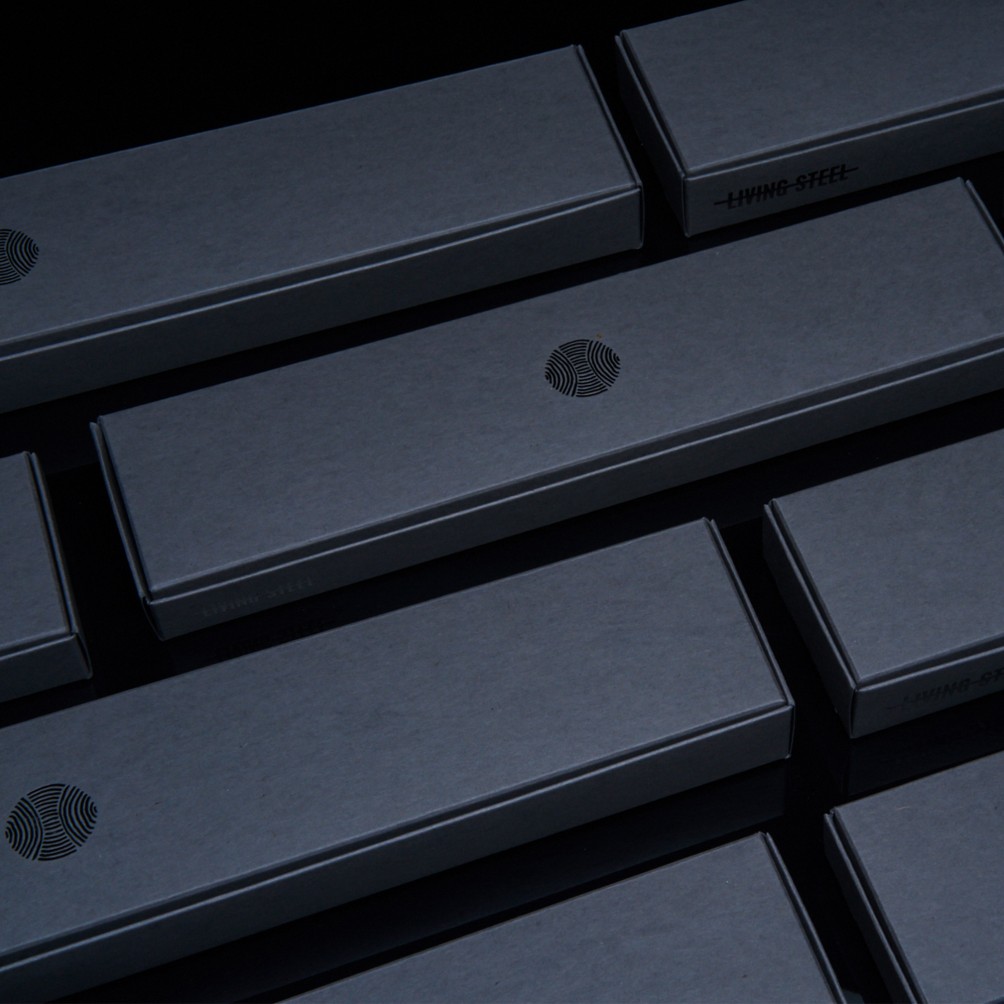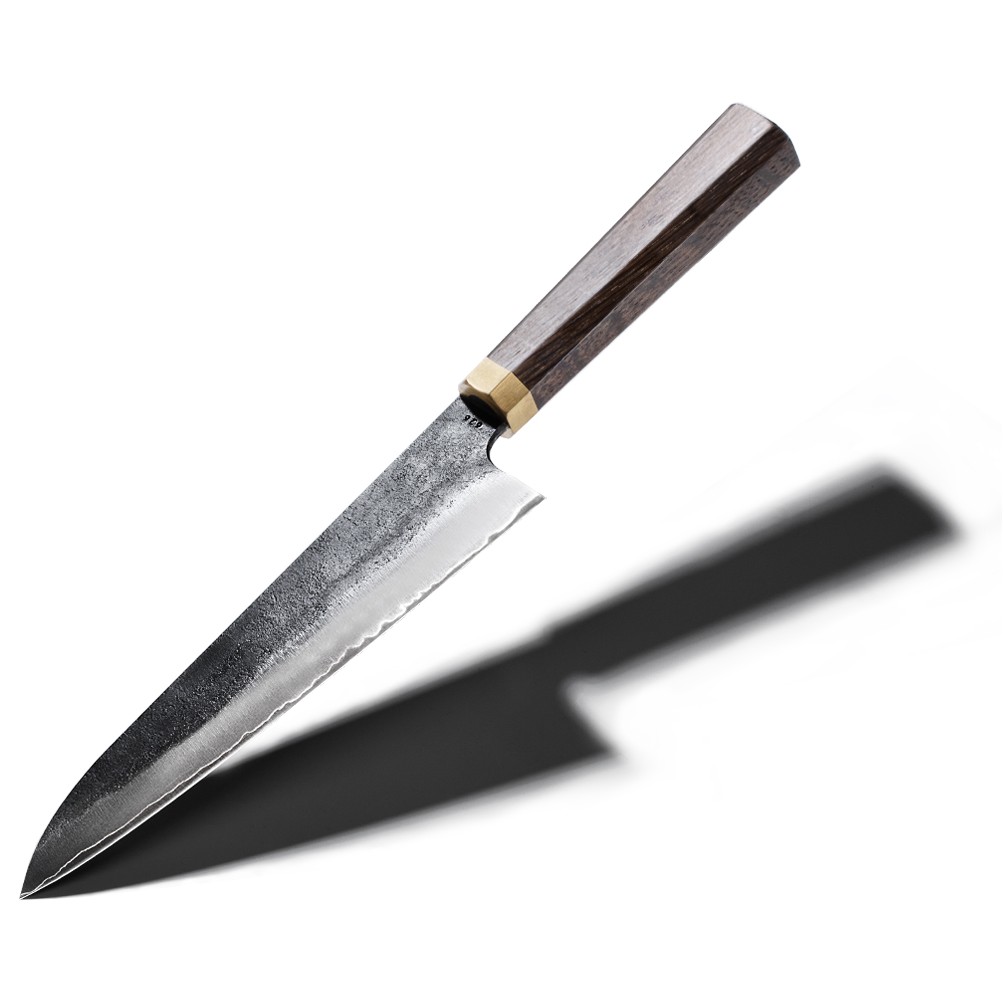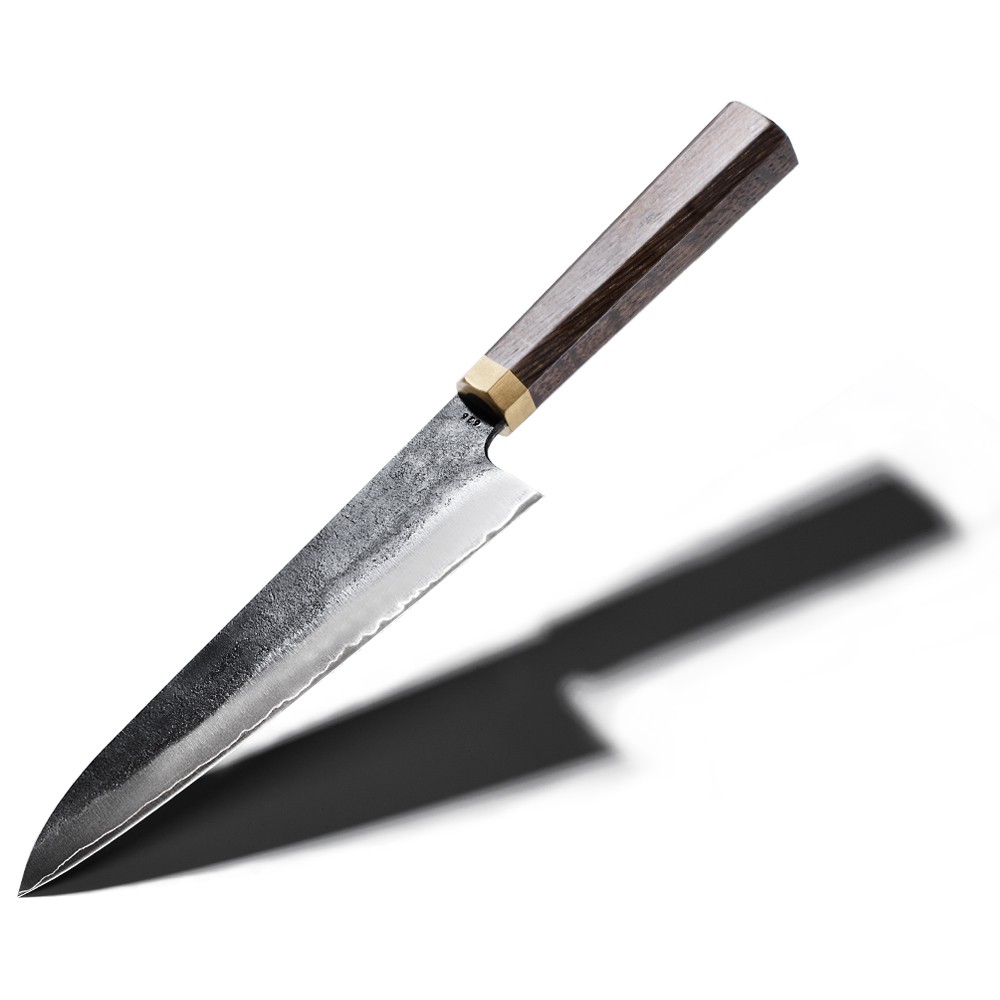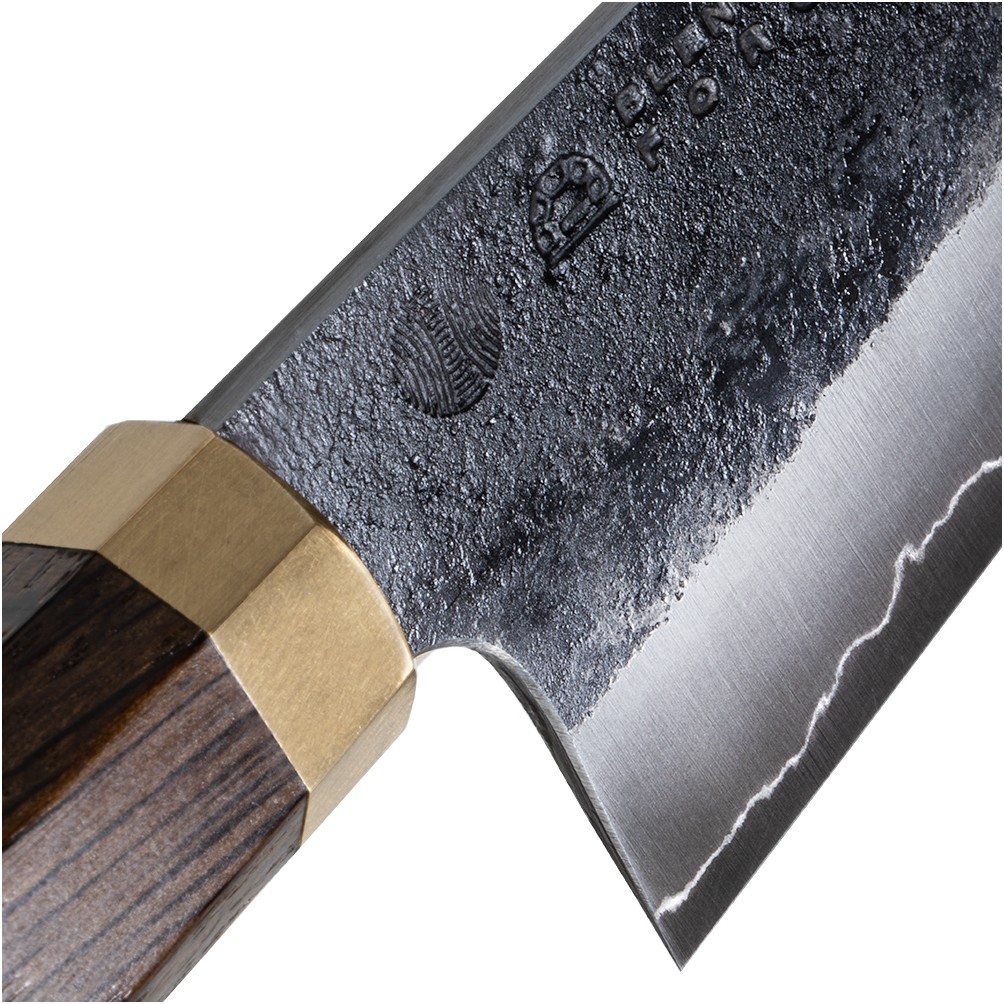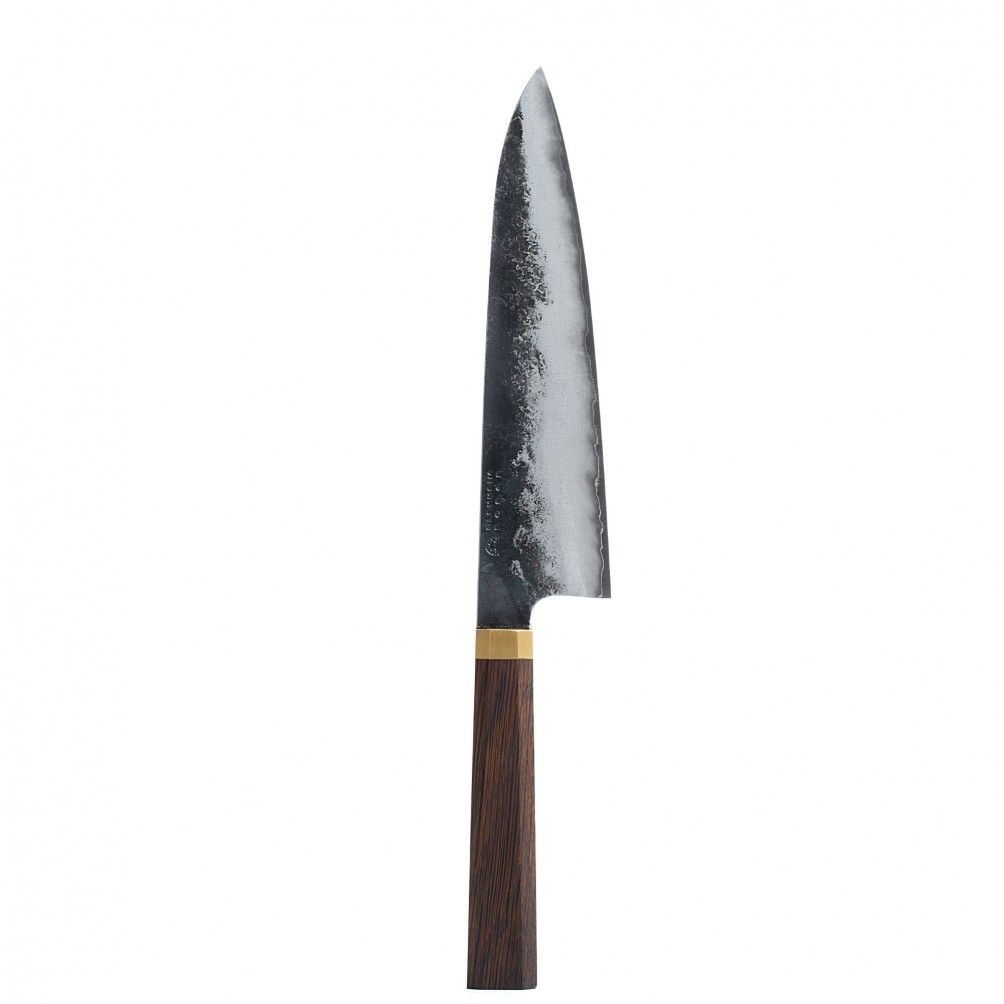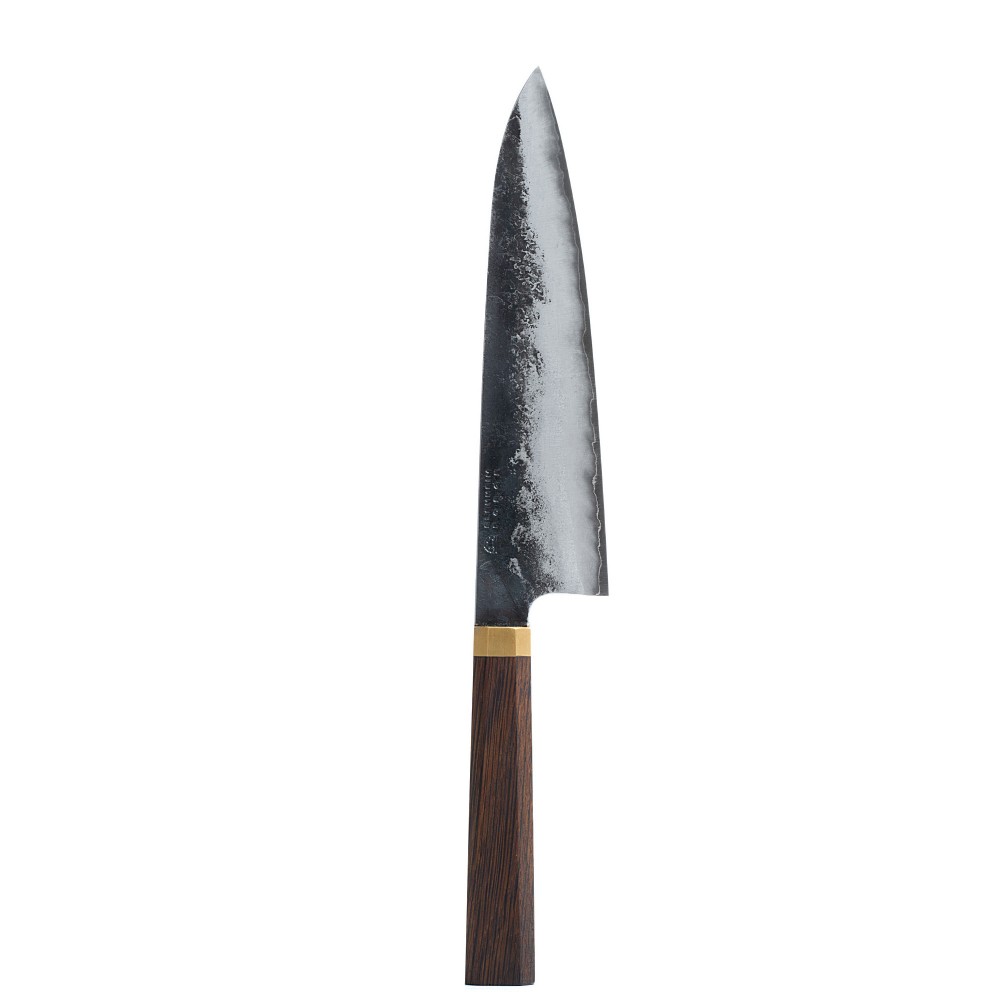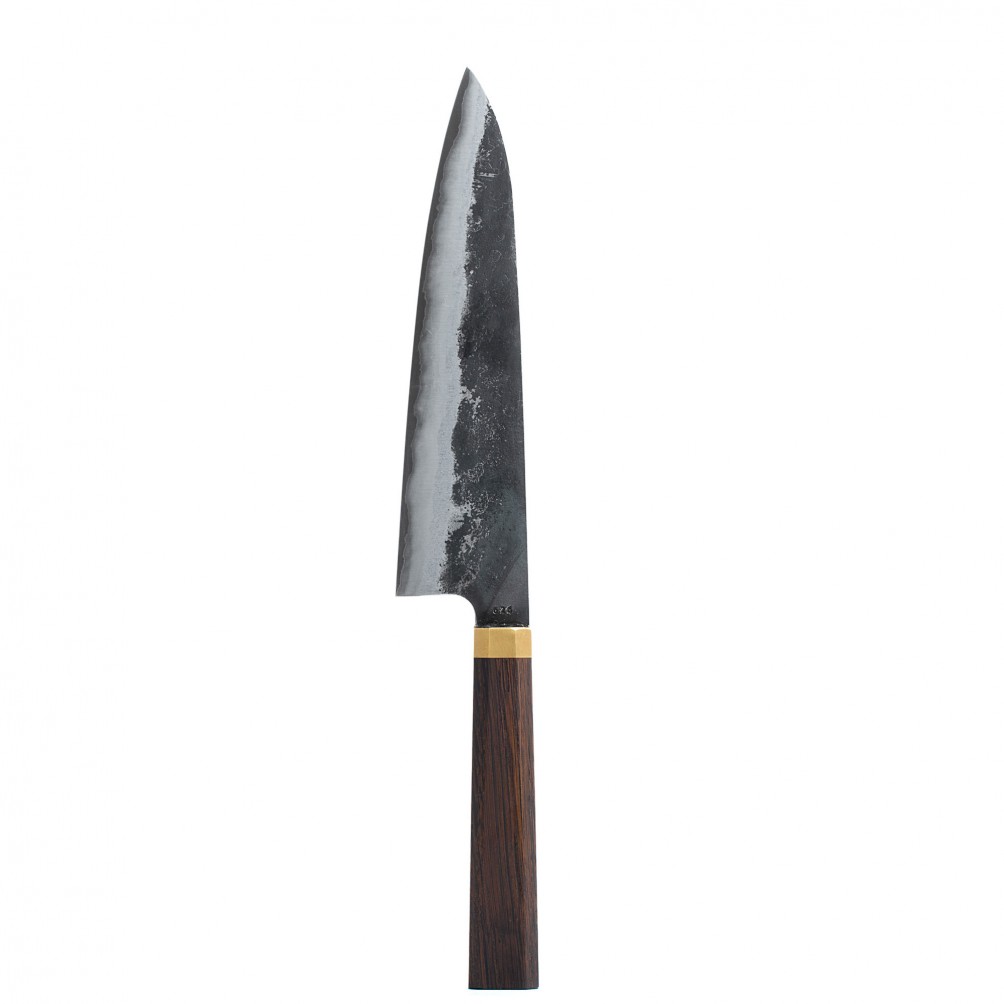  
Size
185mm / 7.3" Blade Length. 45mm / 1.8" Blade Height. 310mm / 12.2" Overall Length. 5.5 oz / 158 g Total Weight.
Material
Blade of custom made san mai steel with Aogami Super core, layer of nickel and mild steel cladding. Handle of fumed oak with solid brass bolster.
Origin
Made in London, England.
The go-to knife for daily meal prep in kitchens large and small: salads, chicken dinners and fine-dining at home 
Efficiently chop ingredients with a blade height that offers ample knuckle clearance above the board to make fast work of large quantities of vegetables and more
Julienne, mince, and chiffonade with the thin, hard edge 
Prepare and present seafood, fowl, and other proteins with ample blade height and length for demanding tasks
Gyuto LS185
For the cook who needs a single blade to do it all, this mid-size gyuto ("chef's knife" in Japanese) will slice, chop, and dice with ease. Hand-forged in London in collaboration with Bleinheim Forge, it's the best-looking workhorse in any kitchen.

In traditional Eastern style, the edge curves upward less, making it ideal for pull cuts and long, precise slices. The fine tip is ready for detail work, and the blade's compact length not only makes enjoyable work of delicate, detail-oriented tasks, it also makes this knife excellent for small kitchens and on smaller cutting boards.



Story
Each limited-edition knife is made with Japanese Aogami Super carbon steel, fumed oak, and brass. Crafted one at a time, each blade bears its own unique finish. The traditional Japanese wa-style octagonal handle is comfortable and natural in any grip. Made using traditional techniques and tools, British artisans Jon Warshawsky, James Ross-Harris and Richard Warner of Blenheim Forge, working from their Peckham, South London, situated beneath a railway arch, shape each blade by hand, first with hammer and anvil, and then on water-cooled stone wheels, and fit each handle and bolster one by one. Made in-house, the steel is forged exclusively for LS626 knives to create a finished product with a hard, sharp and thin edge for longevity and cutting pleasure.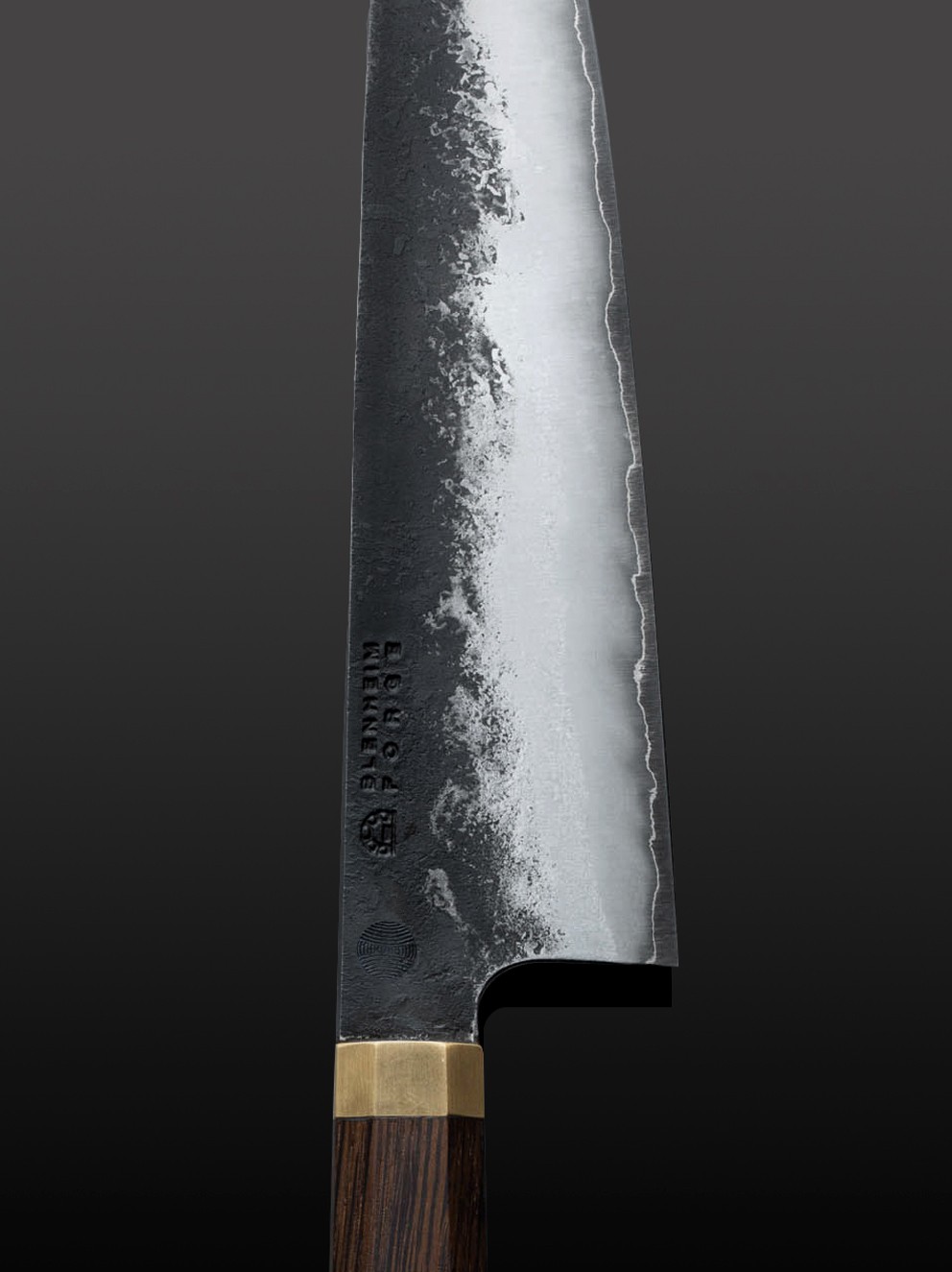 "We have an intimate relationship with culinary tools because they prepare the food that nourishes us. There's a reason why a chef's knife becomes a part of you: You test that edge in intimate ways."
Abe Shaw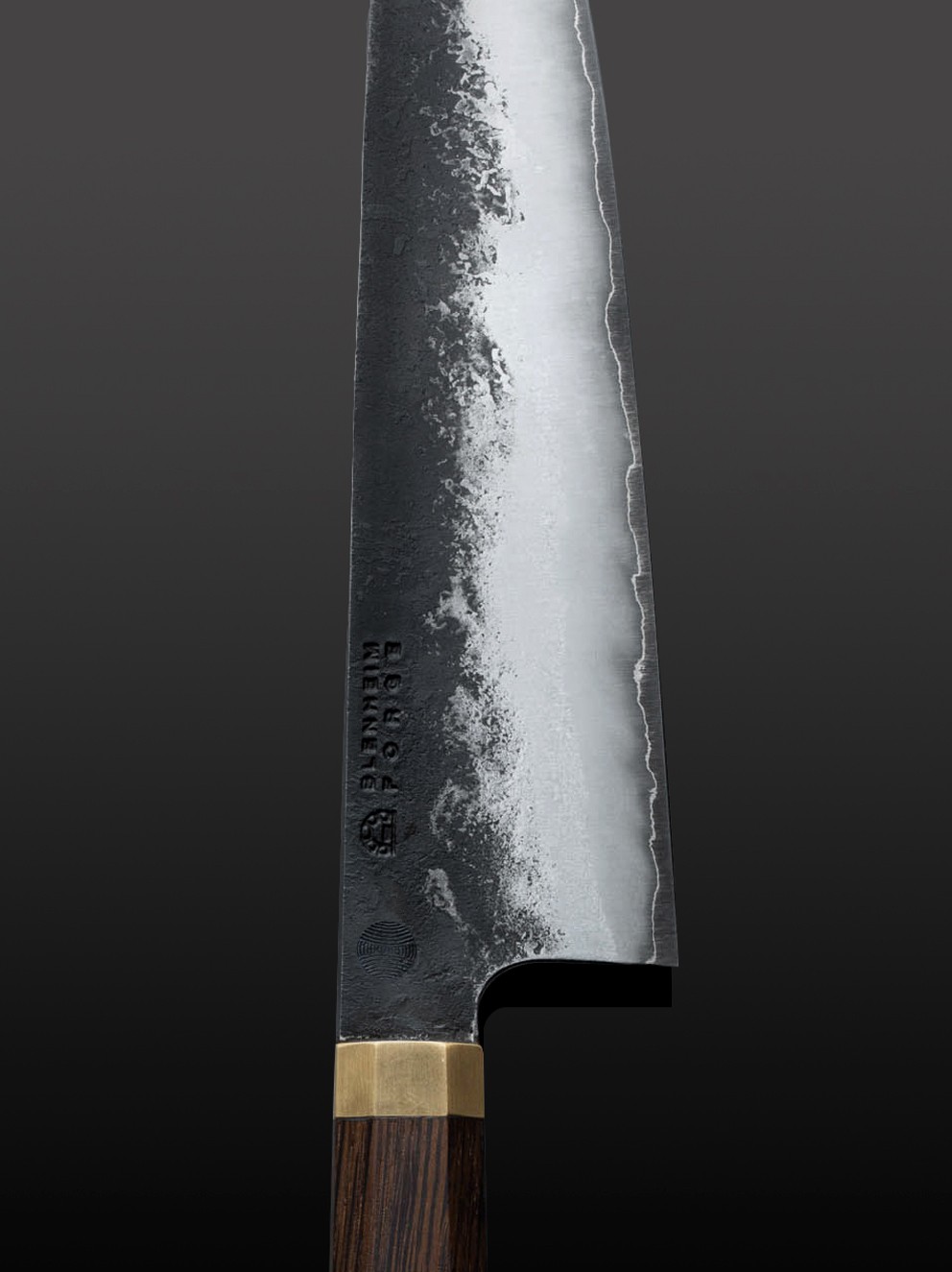 You may also like