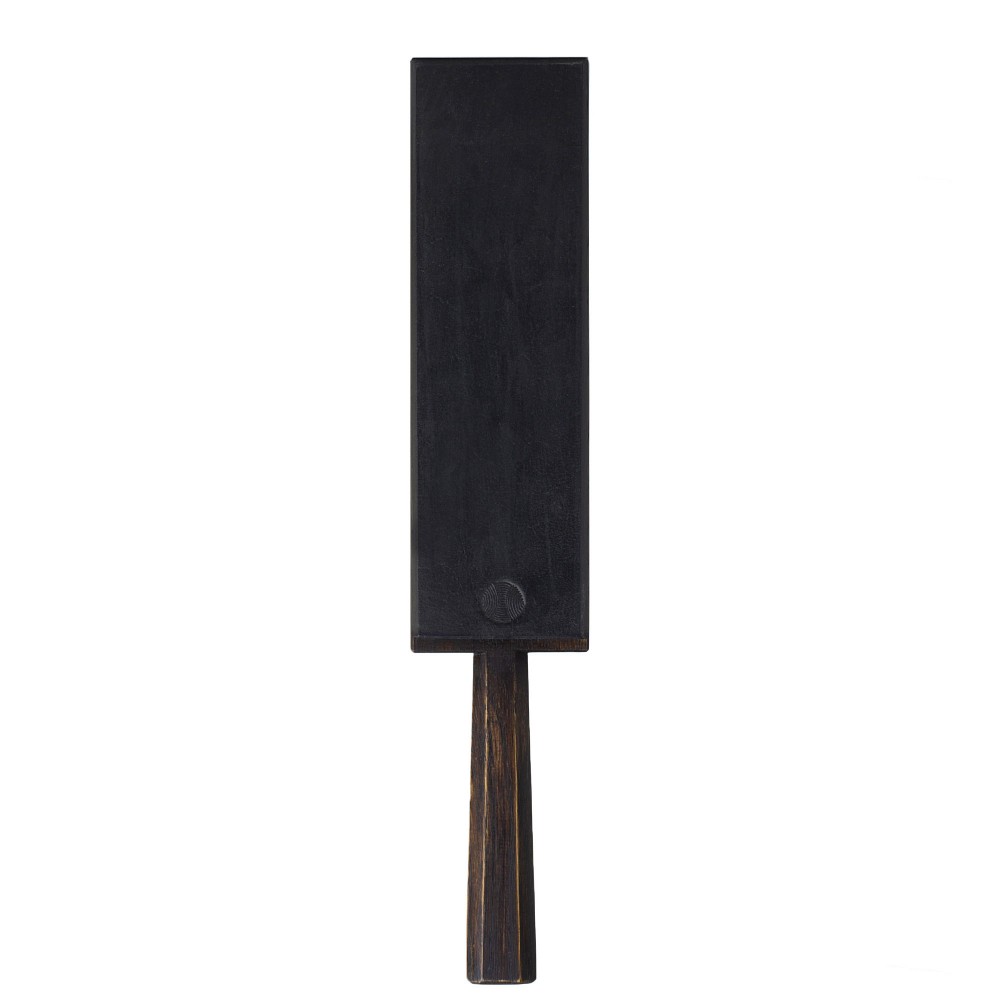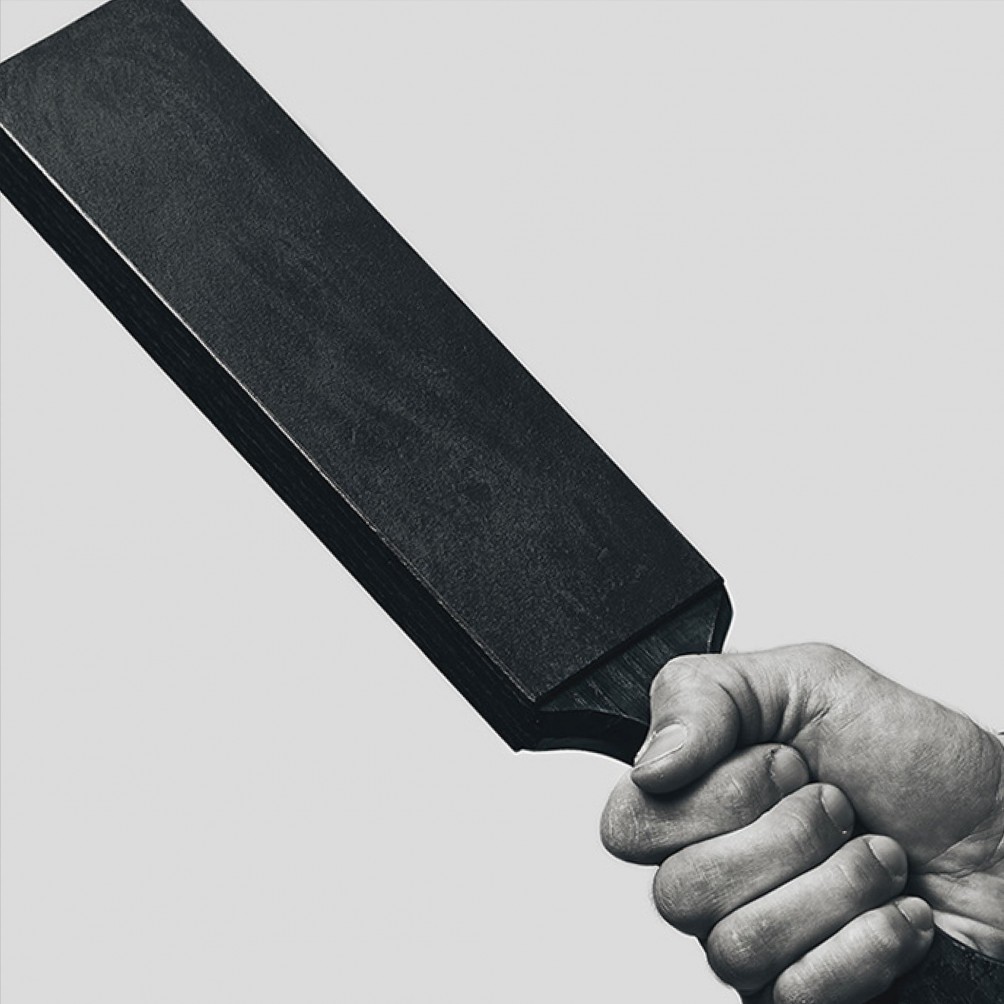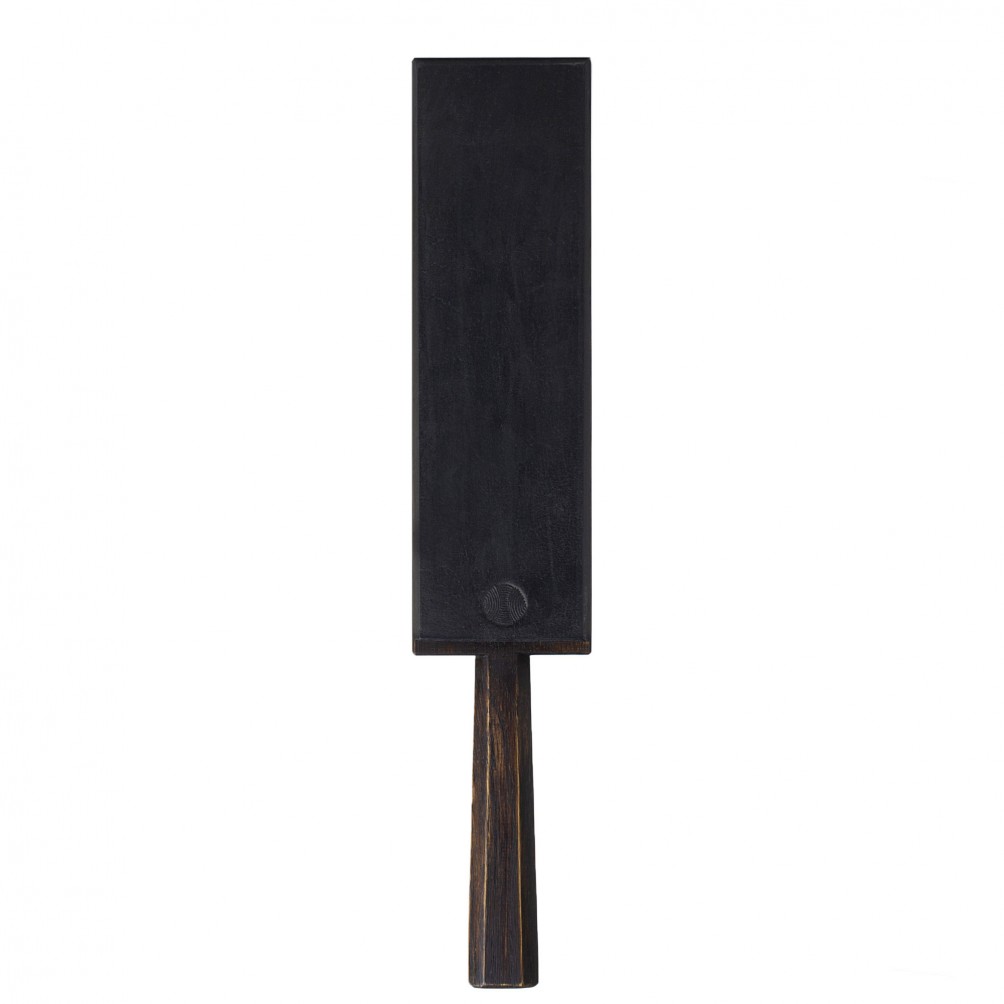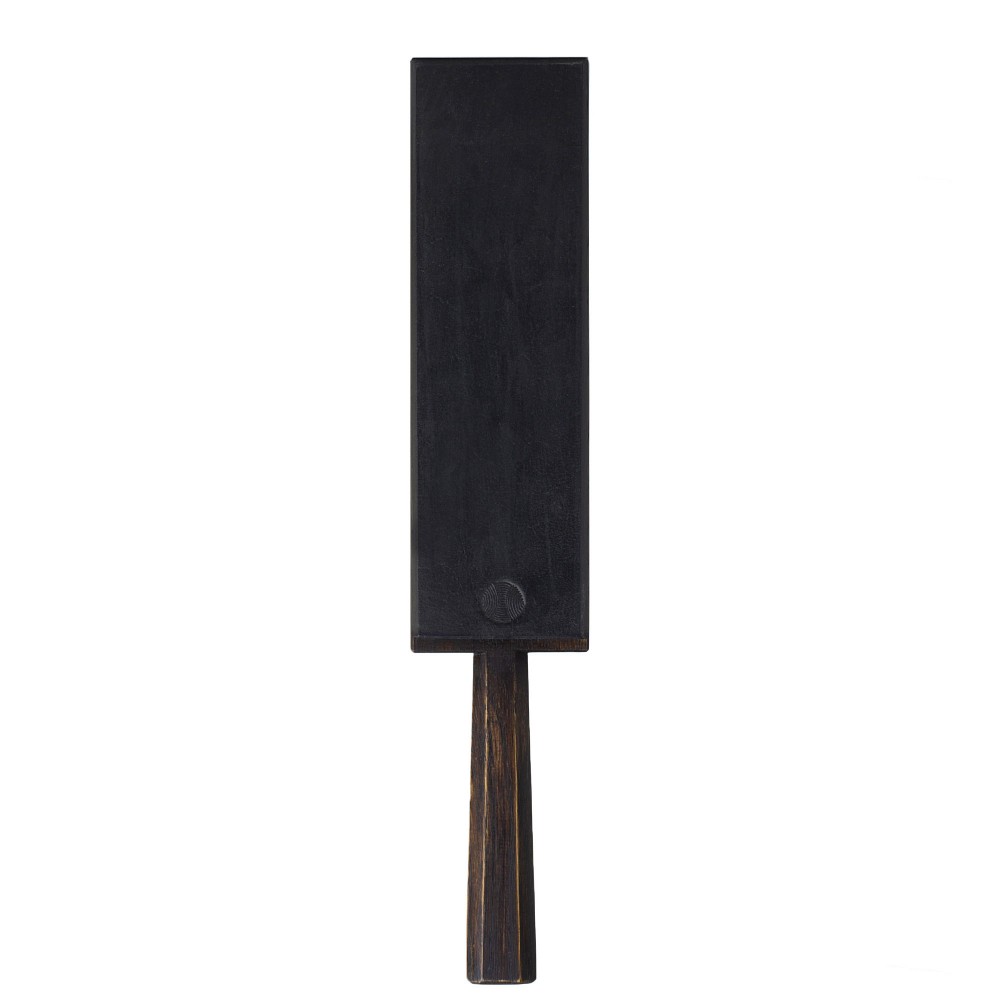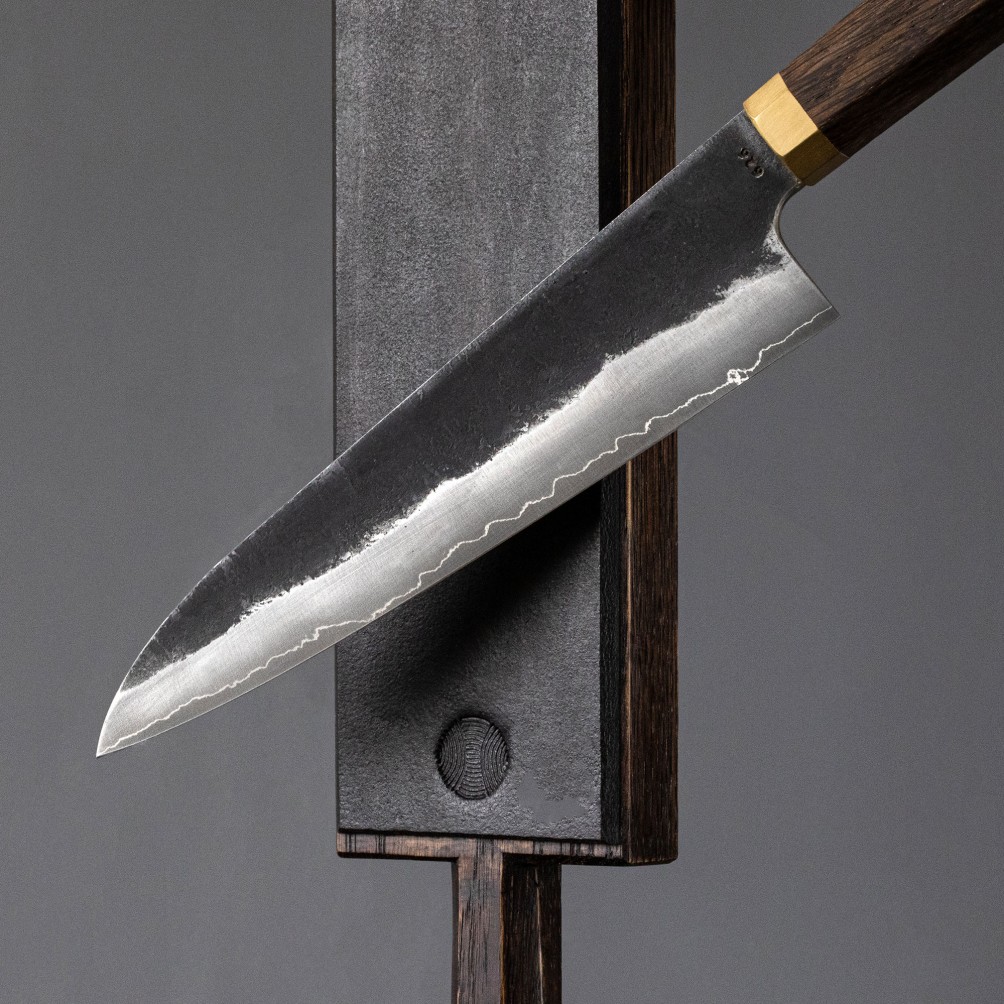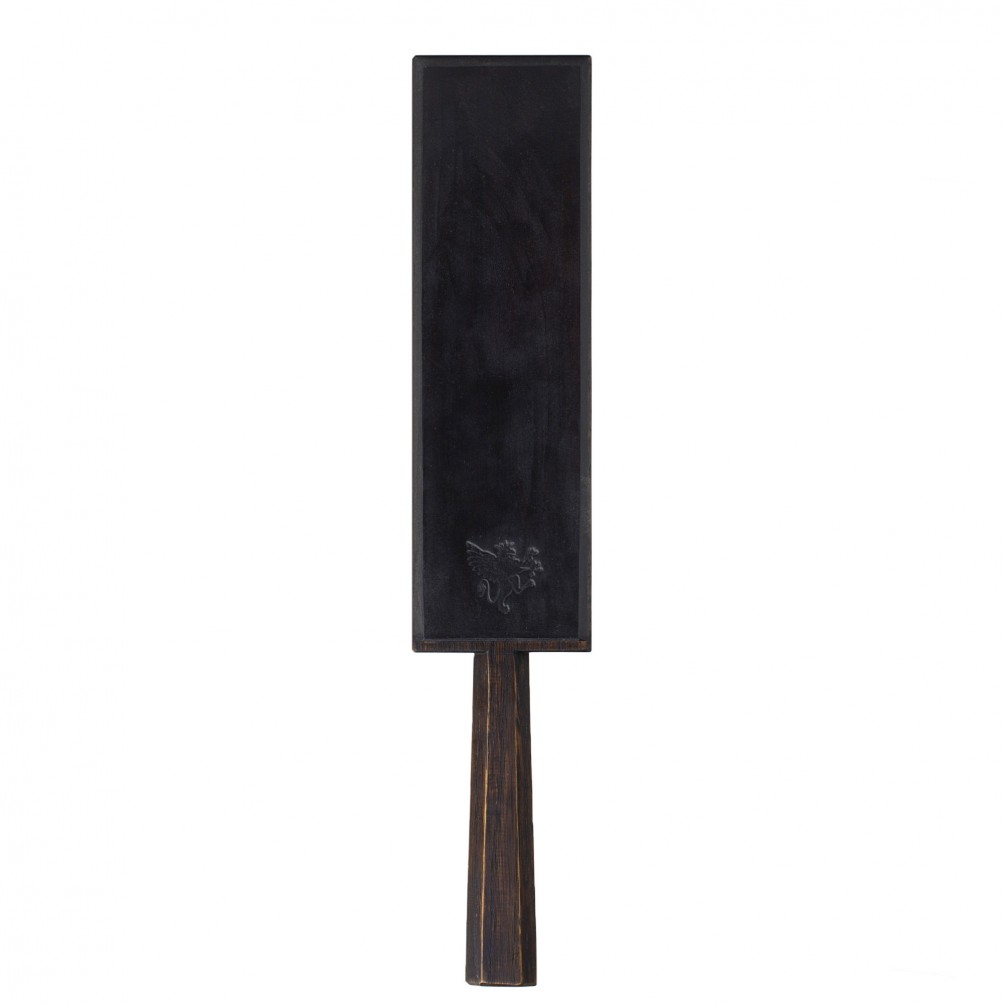  
Leather Honing Strop
Uncompromising care for fine chef knives. Keep your edge sharper for longer with a stained oak backed, double sided leather honing strop. Top quality horse butt hide from Chicago's renowned Horween Leather is used exclusively, coarse on one side to use with a buffing compound, smooth on the other for edge finishing. Crafted in Brooklyn in collaboration with designer Will Griffin.

Story
Maintaining a sharp, clean, straight blade edge is integral to precise and efficient cuts as every chef knows. Our designer, Will Griffin of Griffin Bladeworks, understands this intimately, having cooked in Manhattan's fine dining scene before becoming a bladesmith and maker of culinary accessories for chef's like those he had worked beside. Creating at this studio in the Red Hook neighborhood of Brooklyn, Will's talents and eye for design are utilized across a variety of disciplines. The objects which he makes, one by one, from leather bags and shoes, to wood accessories and sole-authorship kitchen knives shaped from his own custom damascus steels, are the product of his drive to constantly innovate and improve.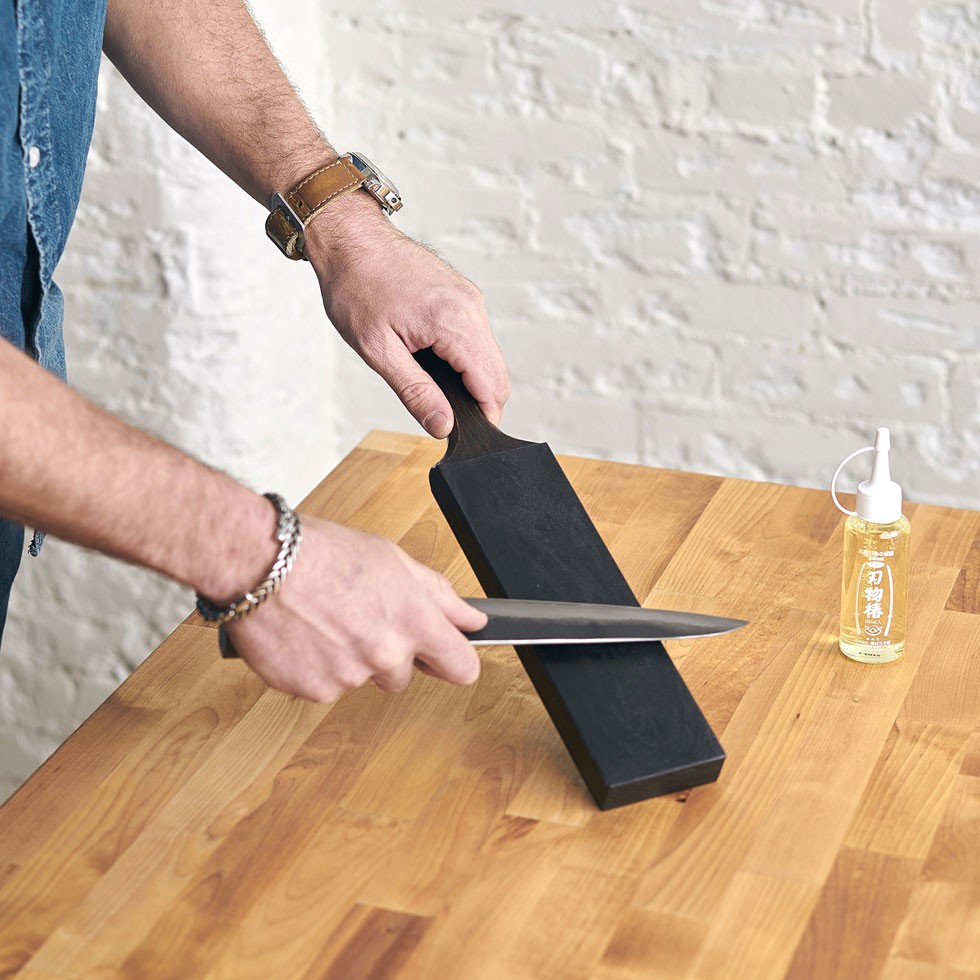 "These are the objects which feed us; the most intimate objects in our lives."
Abe Shaw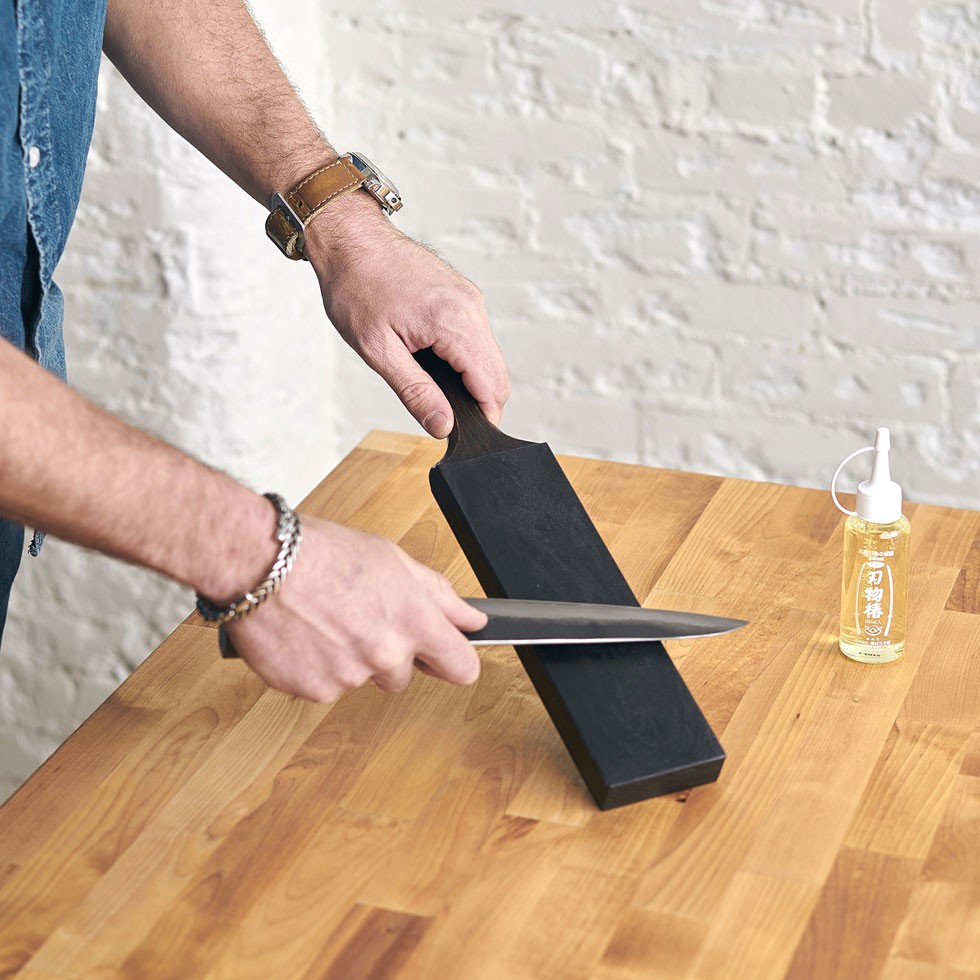 You may also like