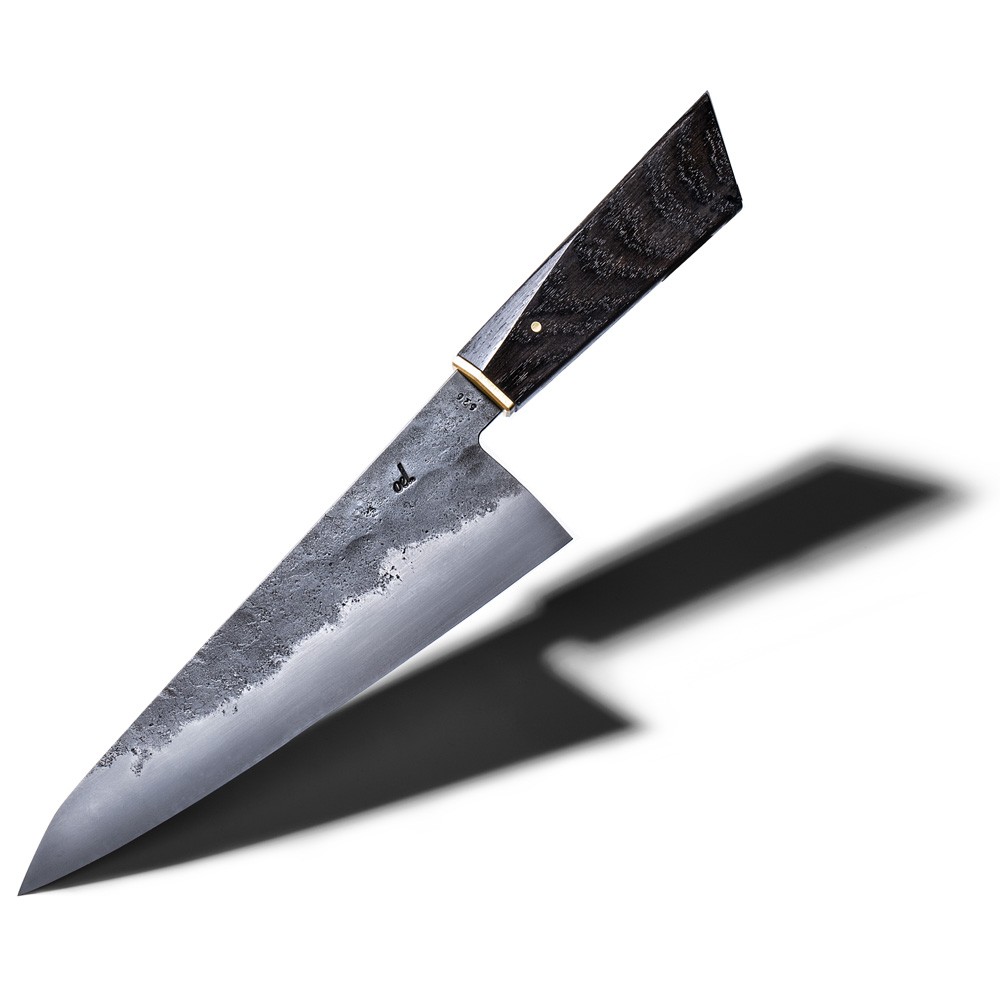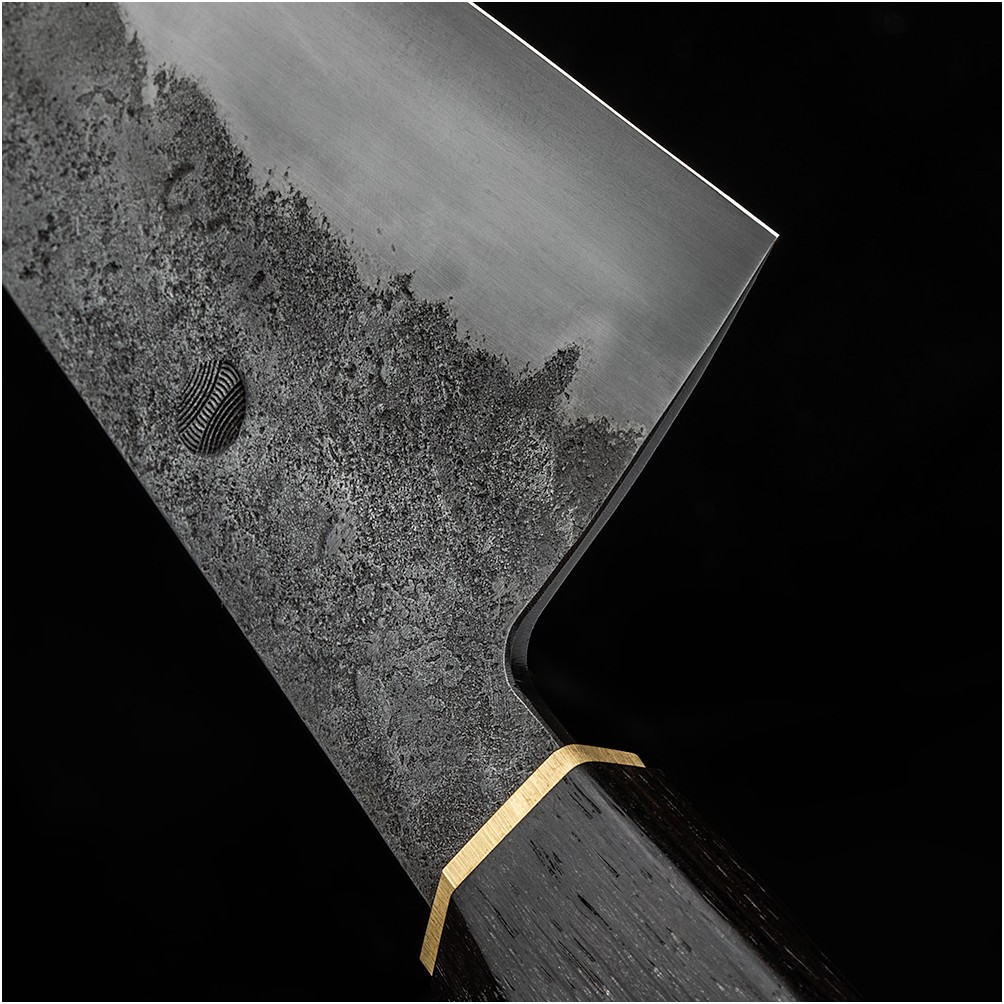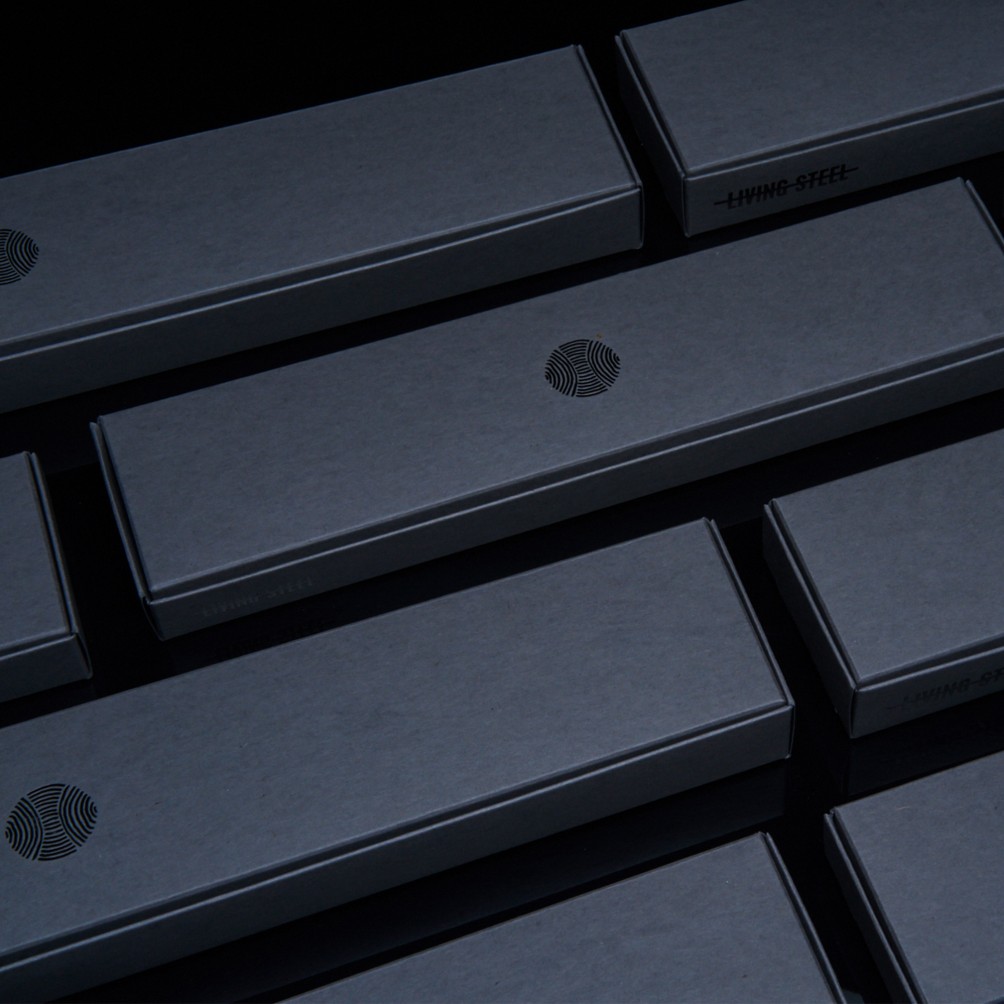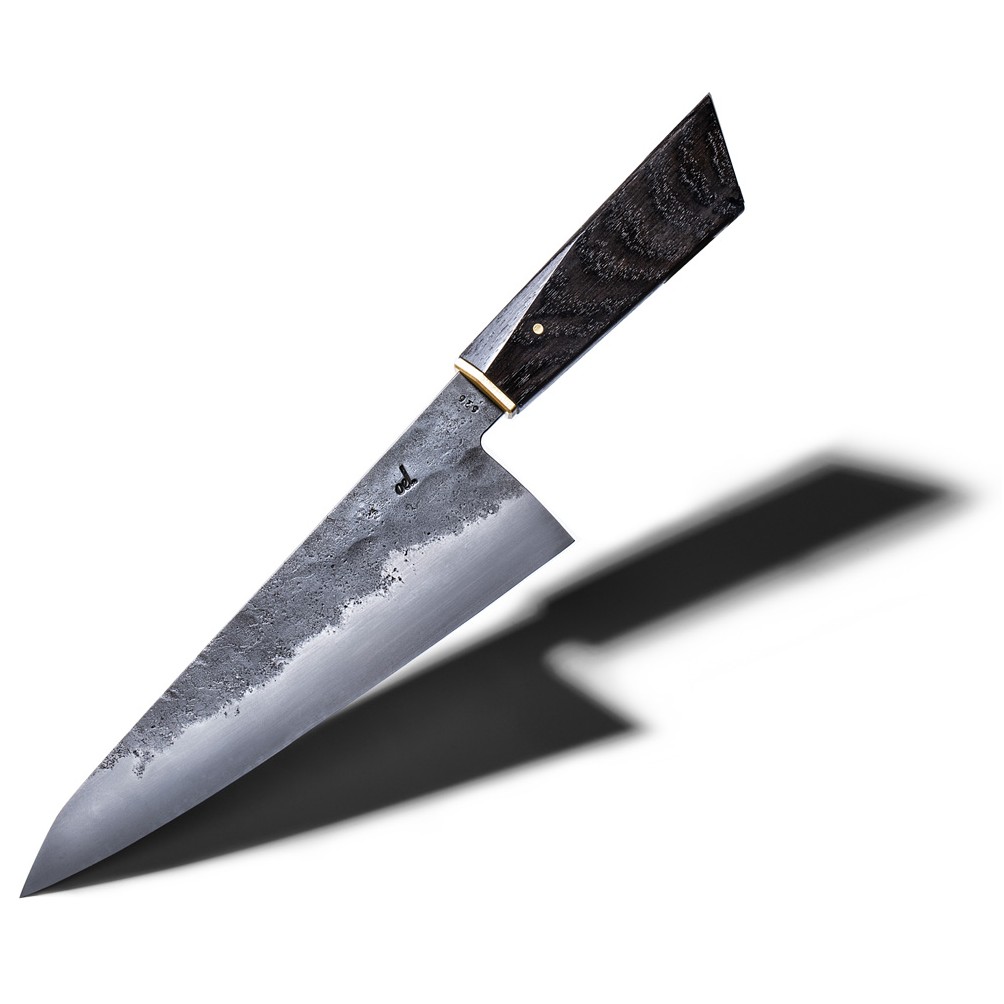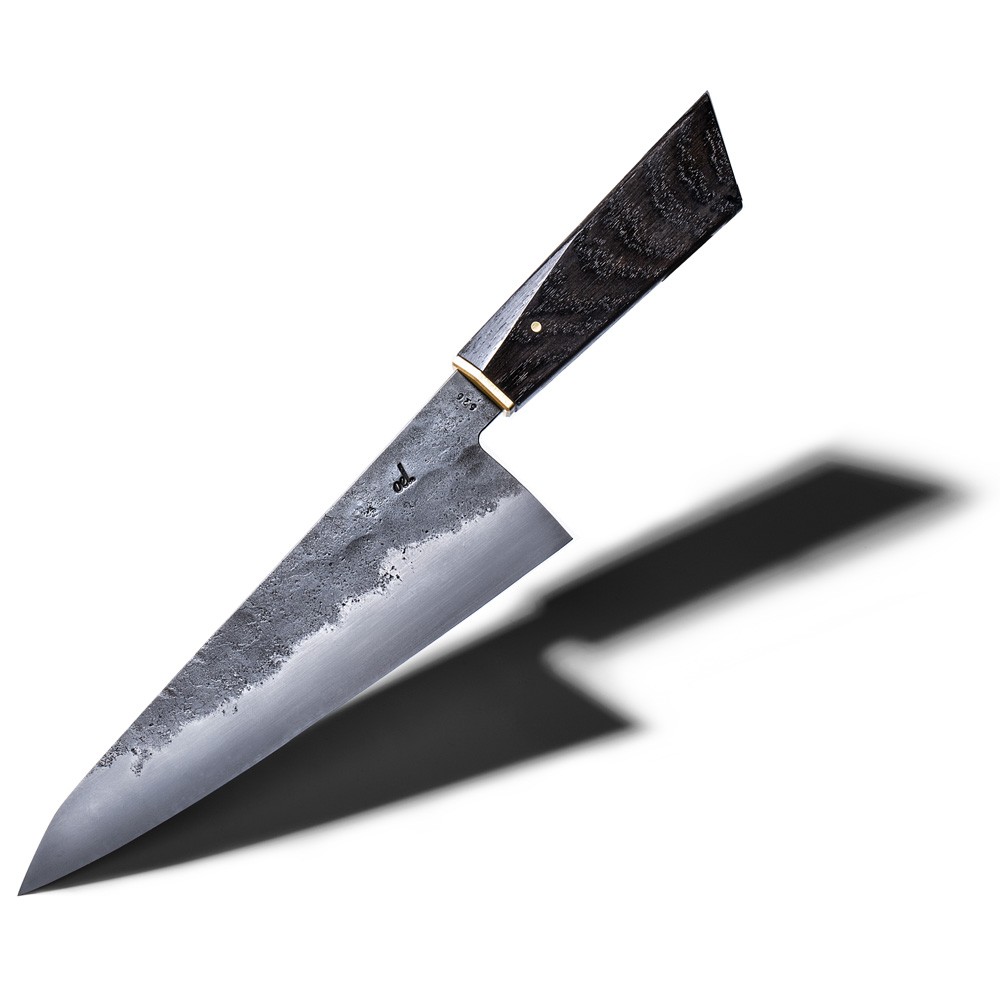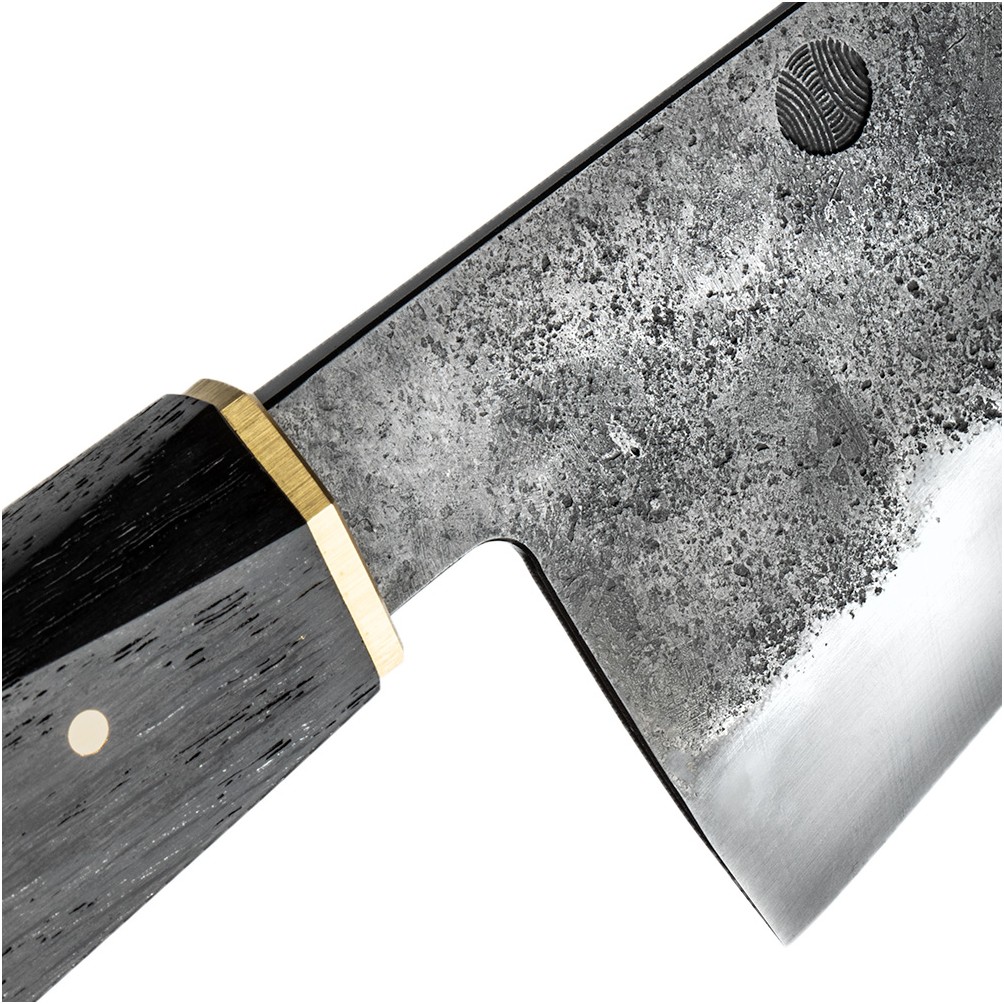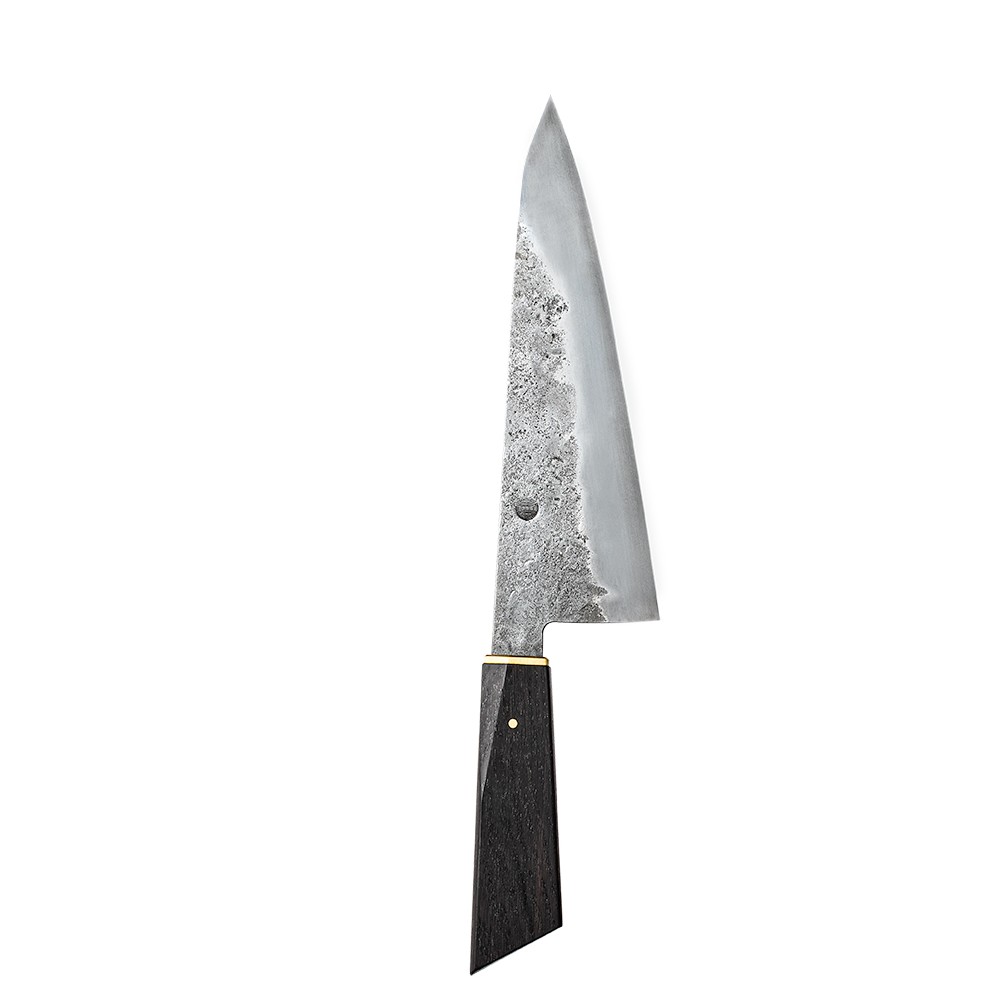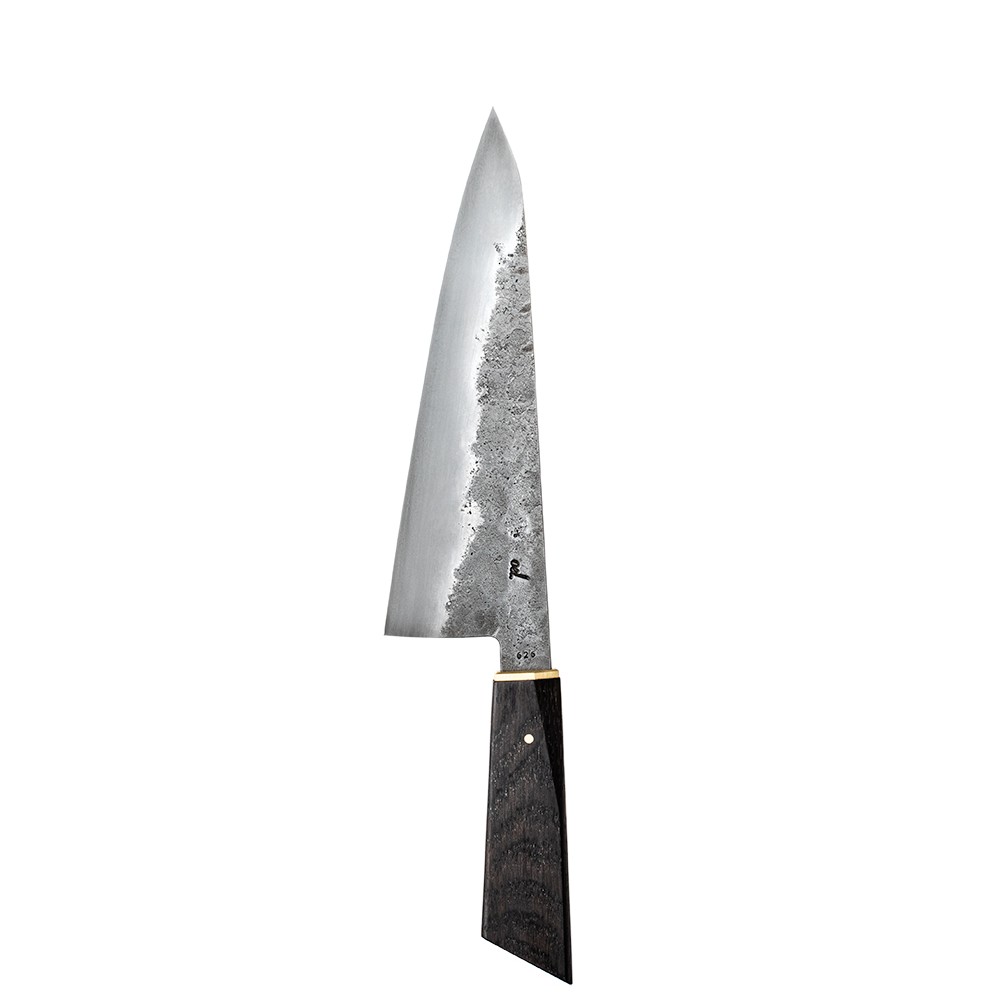  
Size
180mm / 7.1" Blade Length. 56mm / 2.16" Blade Height. 405mm / 15.9" Overall Length. 4.9 oz / 140 g Total Weight.
Material
Blade of 1.2419.05 Tungsten-Carbon Steel. Handle of fumed oak with solid brass bolster.
Origin
Made in Kassel, Germany.
Slice, dice, and mince ingredients with the hard, razor-sharp edge
Prepare meals on smaller cutting boards and in tight spaces with a balanced, mid-size blade
Your go-to knife for all variety of daily prep work around the kitchen
Modern Chef LS180
Home and professional cooks alike will appreciate this limited-edition chef knife; tall, versatile, and balanced for all manner of daily meal preparation. Forged by hand in Kassel, Germany, bladesmith Oliver Märtens has selected a high-performance tungsten-carbon steel for sharpness, strength, and durability.

Thin at the edge with a pointed tip for precise slices and detail work, the blade's convex bevels are darkened with a forced-patina, and a forged texture gives each knife a unique finish. Ancient bog oak and brass complete a comfortable and attractive handle.

Story
Created in collaboration with sought-after German knifemaker Oliver Märtens, this mid-size chef knife is designed to perform every cut throughout the kitchen with ease and grace. Modeled after Oliver's proven approach to culinary form and function, this exclusive build features a tall, triangular blade profile with needle-like tip and hand-sharpened edge to chop, slice, and dice without compromise. Every detail is accounted for, from contoured edges atop and behind the blade, to the heirloom fit of the faceted, brushed, solid brass ferule. 


"Where utility converges with art,
inspiration is not far behind."
Abe Shaw
You may also like