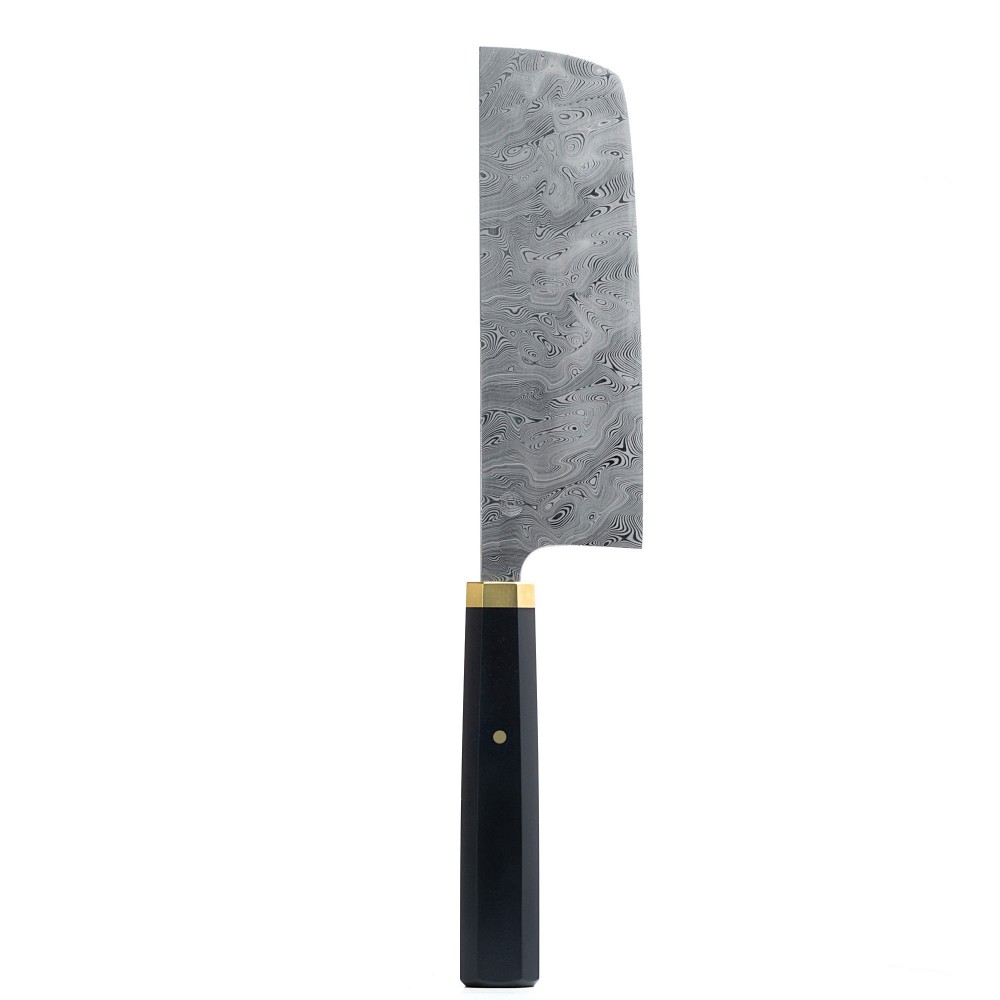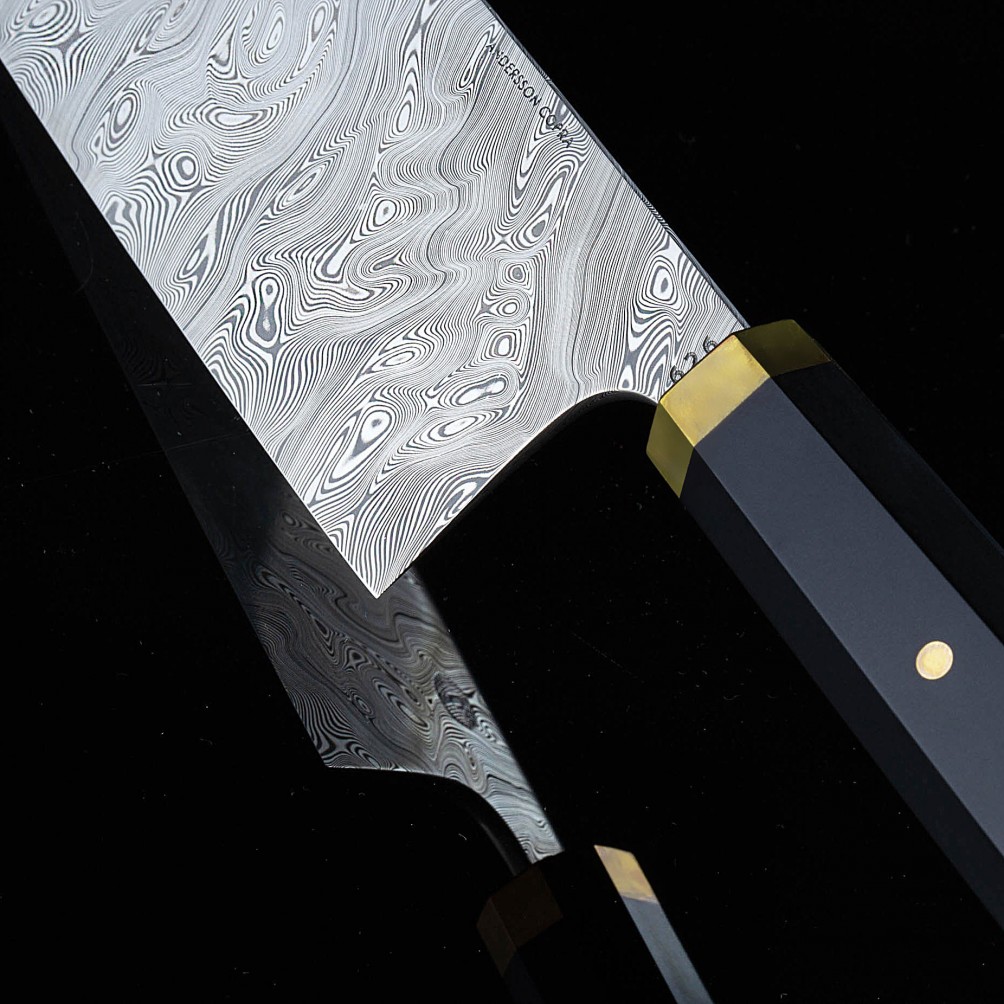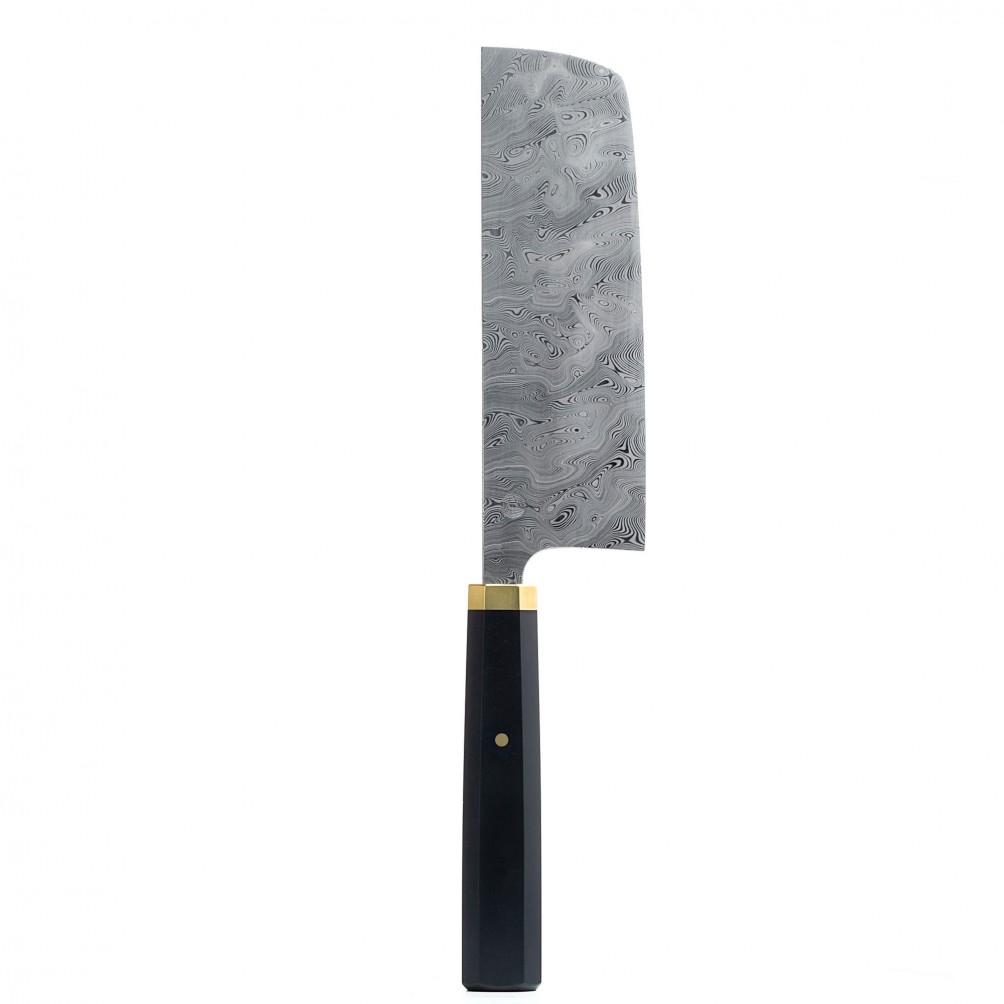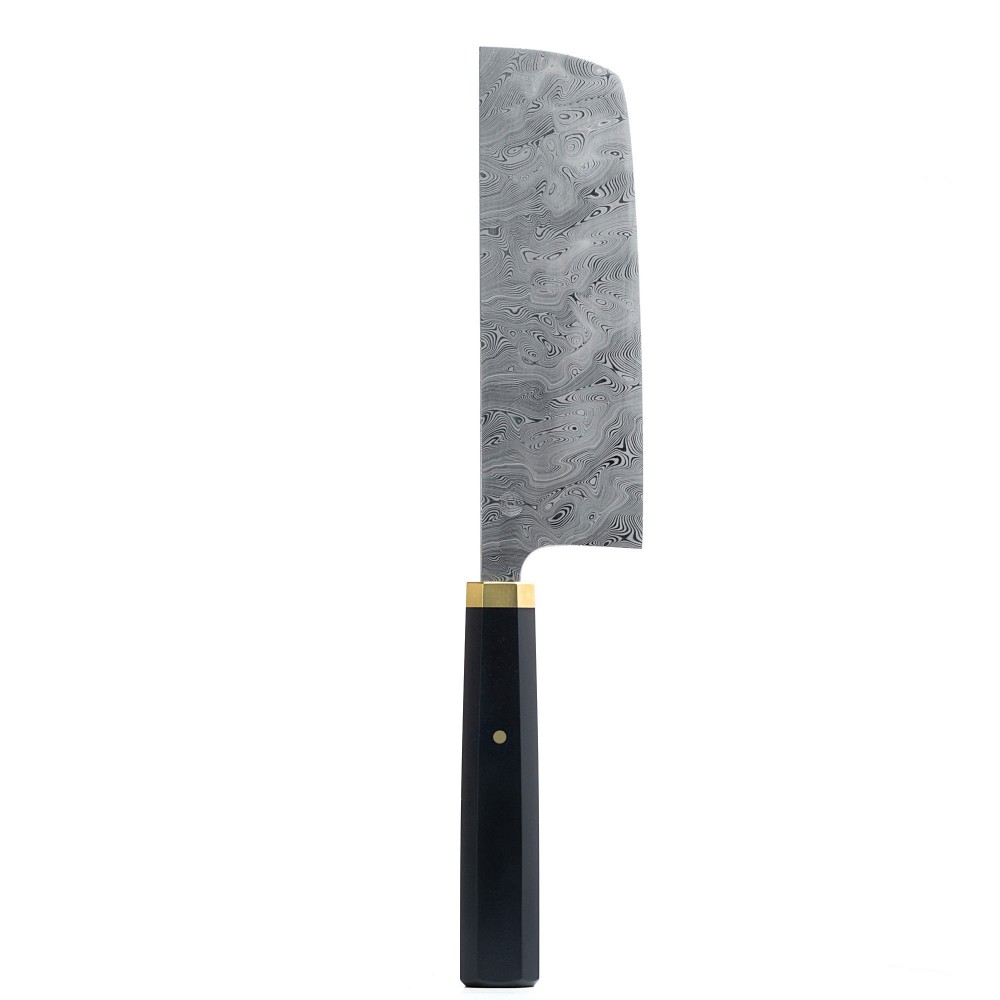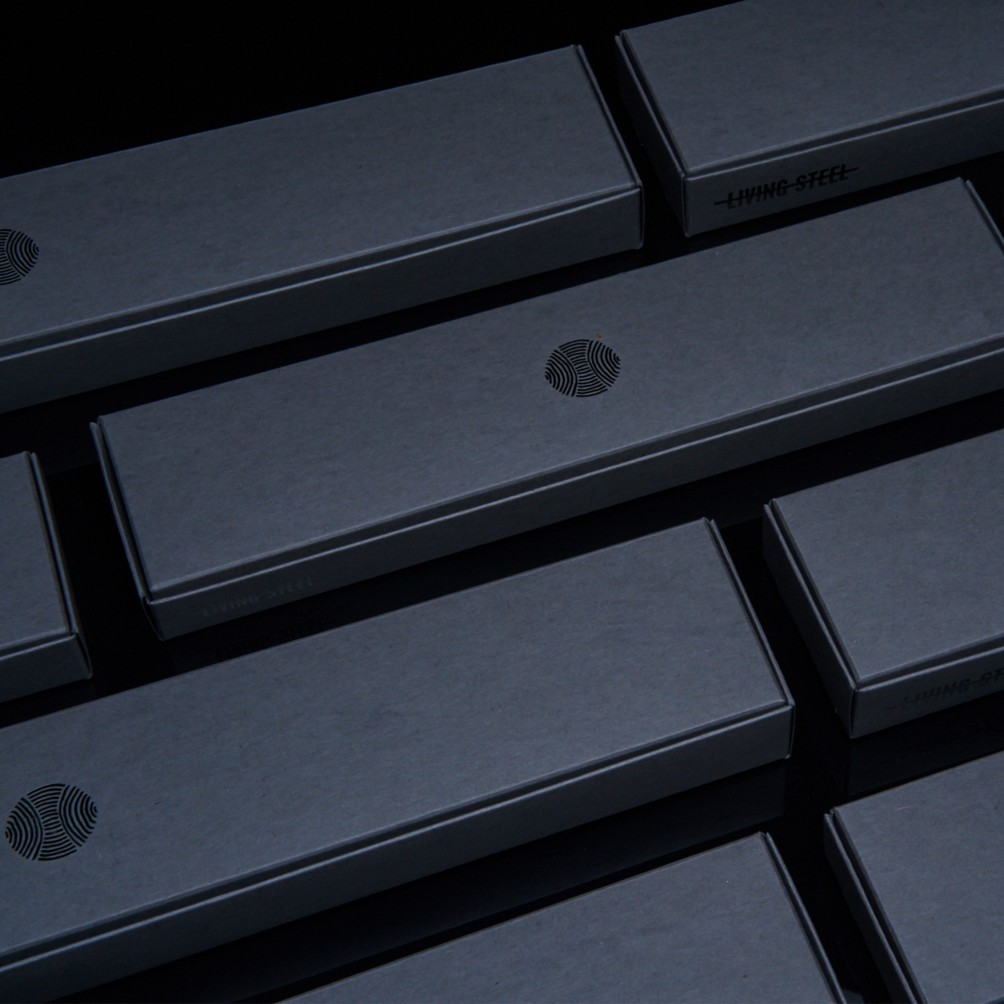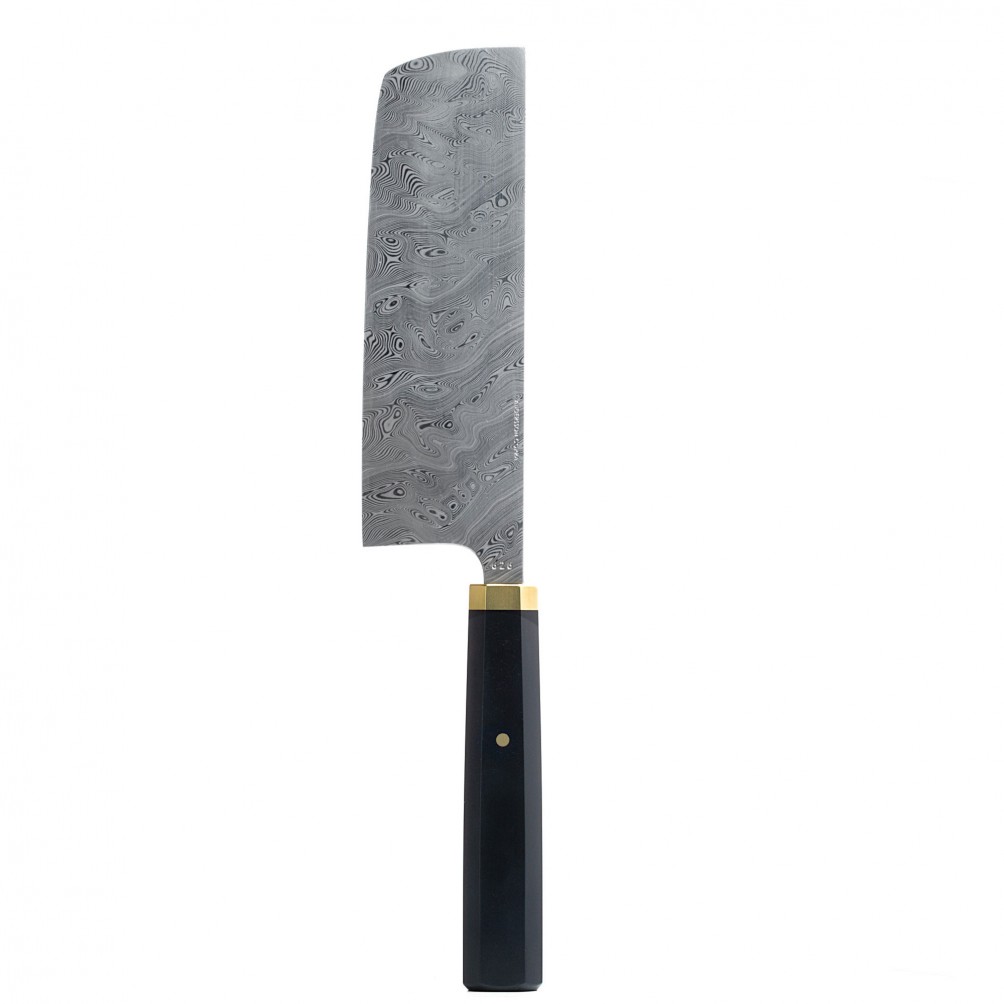  
Size
150mm / 5.9" Blade Length. 50mm / 2" Blade Height. 295mm / 11.6" Overall Length. 7.2 oz / 204 g Total Weight.
Material
Blade of Damasteel stainless damascus steel. Handle of polished black Bakelite with polished solid brass bolster and brass pin.
Origin
Made in Gothenburg, Sweden.
Designed for push/pull chopping, with its tall, thin blade and relatively straight edge 
Perfect for preparing salads and stir-fry dishes
Excels at dicing onions
Chopping peppers and tomatoes
Slicing garlic
Mincing herbs
Nakiri LS150DM
Versatile and convenient for a wide variety of tasks, this Japanese-inspired vegetable knife, handmade in Sweden in collaboration with Andersson Copra, is an excellent complement to a full-size chef's knife in any kitchen.

Superb attention to detail permeates throughout the exclusive knife, from the convex bevels of the stainless damascus Damasteel blade to the rounded, polished spine and choil. A solid brass bolster caps the gently contoured, octagonal handle. Less than 10 of this Damasteel edition were created.

Story
Artisans Joel Andersson and Adisa Copra make each knife by hand with care and precision at their studio in Gothenburg, Sweden. Combined backgrounds in varied art forms, from sculpting and casting, to jewelry making, visual design, and, since 2012, bladesmithing, has culminated with the collaborative kitchen cutlery they create for Living Steel.  Impeccably crafted using the world's premier small-batch stainless damascus steel, produced by Damasteel just west of Andersson Copra in Söderfors, Sweden, this special edition nakiri is unlike any other.  A traditional style of vegetable knife originating in Japan, the nakiri is an integral blade in the chef's arsenal. Availability is extremely limited.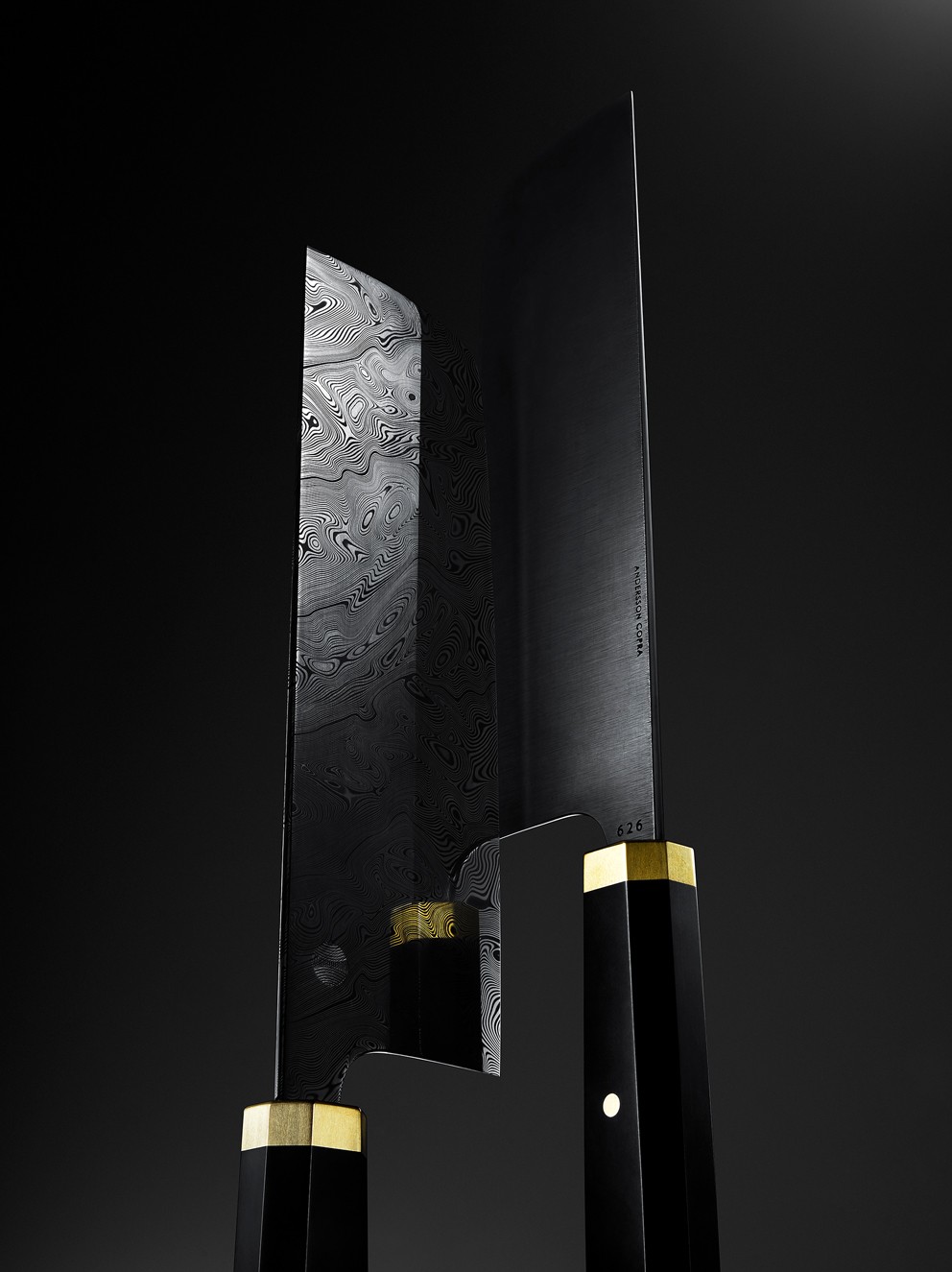 "At its highest levels, craftsmanship inherently combines equal parts form and function."
Abe Shaw