Our Story
Created out of necessity, rooted in utility, and evolved to be uniquely designed.
Living Steel's founder, Abe Shaw, personally selects the artisan for each design. The result is a unique kitchen knife created exclusively and in collaboration with Living Steel.
MEET ABE >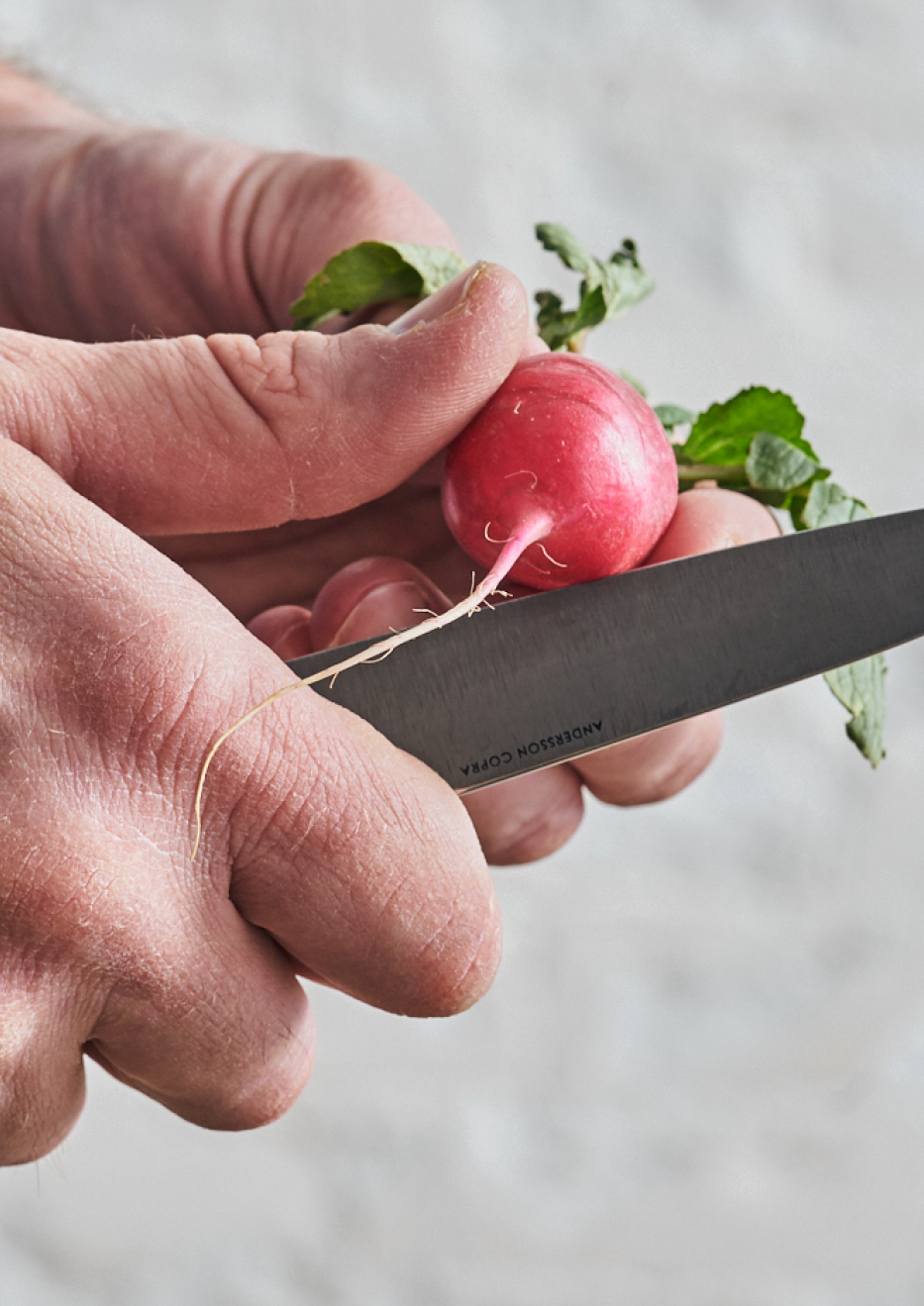 'Living Steel is a beacon for everyone who thrives on
these relationships. With our tools in hand, you are free to
feed your passion and to nourish the senses.'
Abe Shaw

Organic: Naturally getting better with age.

Timeless: Heirloom quality and design for generations of chefs.
Craftsmen have taken the knife and created an art.
These craftsmen work with living steel, a material that
is continuously changing.